The backbone of every company's technology strategy is its IT infrastructure. In the past, this typically meant a closet, a room or even a full data center dedicated to storage and other infrastructure needs. However, in today's cloud-first and virtual world, there's a lot more flexibility in how companies acquire and utilize infrastructure.
For MSPs, this is a particularly important transition, allowing them to service their customers in an on-demand and flexible way by leveraging cloud storage services. In addition to leveraging it for their own business purposes, MSPs can utilize the as-a-service nature of the cloud to bundle storage options along with their other service offerings.
Further reading MSP Packages: How to Build Your Offer
Lower Costs, Higher Reliability
In 2021, cloud storage is relatively affordable because of its consumption-based model. While this approach can certainly add up for companies with high data-processing or storage needs, the typical organization can reduce their overall infrastructure costs by moving to the cloud and adjusting their consumption as needed, based on demand.
Further reading Offering a Cloud-First Bundle Is Key in 2021
Meanwhile, building solely local infrastructure can be very expensive, including the purchase of the technical infrastructure itself (which can cost tens or even hundreds of thousands of dollars), the necessary software, and ongoing support and management.
Further reading MSP's Guide to Local Storage as a Backup Destination
For an MSP that likely has a growing client base with adapting needs, cloud storage can serve as a more flexible option versus a significant up-front investment.
In addition, cloud storage helps companies maintain reliability, which is critical for an MSP, where downtime can immediately impact customer operations and negatively affect their reputation as a capable support organization. Cloud storage can also easily be made redundant across multiple locations, ensuring they remain protected from any natural disasters or utility challenges.
For an MSP, there are additional opportunities for revenue around cloud storage with add-on services. For instance, cybersecurity, data privacy, or compliance services can help service important customer needs, while also adding potential new streams of revenue to an MSP business above and beyond the general cybersecurity protections already in place.
Further reading Cloud-First Bundling to Boost Profitability
Implementing a 3-2-1- Backup Strategy
Having a strong backup strategy is a key component in ensuring that a business, such as an MSP, is able to service its customers at all times. One common way to approach this is to utilize a 3-2-1 backup strategy. In this strategy, businesses (or individuals) keep at least three copies of critical data. The data needs to be held across two separate types of storage to limit the possibility of device failure. Finally, one of those copies should be stored off-site in another location to further protect it from loss (for example, if a hurricane hit your building or a cyberattack affected your main systems). The idea behind this strategy is that the risk of data loss is limited by backing up information across locations and types of devices.
Cloud can be an effective way for an MSP to execute this 3-2-1 backup strategy for itself or for its clients without buying a server in a remote location. By uploading its third backup to the cloud, the MSP business leader is ensuring further protection against potential data loss in the case of a critical event.
Conclusion
With data and application access serving as the lifeblood of many businesses today, it's important that every MSP carefully consider how they are leveraging modern IT infrastructure to support their client needs. Cloud storage is one way to do this effectively, both for the MSP business itself and when serving as a trusted technology advisor to its clients.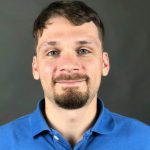 About the author
Alexander is the head of marketing department at MSP360. He is an expert in IT marketing and has extensive knowledge of cloud storage services. Alexander cooperates with cloud vendors, MSPs, VARs and communicates the market needs and trends to our team.
More articles by Alexander