MSP360 Connect. Simple. Reliable.
Securely connect and control remote devices and servers to resolve issues faster. Take advantage of high-speed stable connections regardless of the computer's global location.

Fast and Stable
Connection
Advanced Security Standards
Managed
Web Console and Unlimited Endpoints
Managed
Web-Based Remote Access to Windows Devices
Choose a License That Best Suits Your Needs
Whether you need to manage a few devices or hundreds, MSP360 Connect has the flexibility and scalability to meet your needs. Choose from Free, Standalone, or Managed licenses to get the features and support you need to keep your business running smoothly.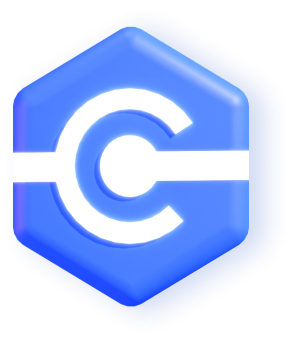 Per device to connect from
Number of devices in the address book
To Windows and macOS devices
To Windows and macOS devices
Advanced unattended access
Connect to Windows, macOS
Connect to Windows, macOS
Remote Access for MSPs, Businesses, And Personal Use
MSP360 Connect (formerly Remote Desktop) is a fast and secure remote access solution enabling remote support, helpdesk assistance, remote work, distance education, and more. Access Windows and macOS devices from any operating system.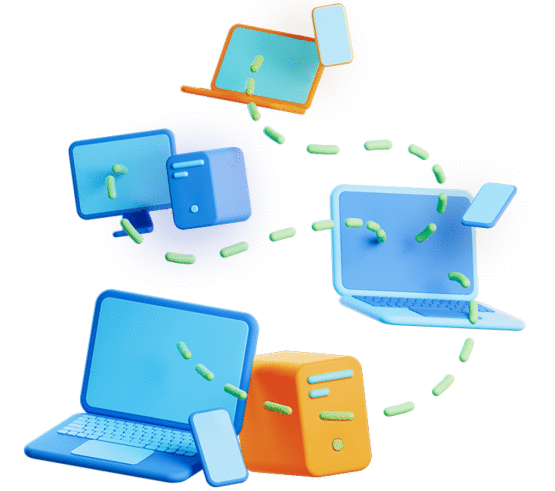 Main Features
Fast and Stable connection
Real-time connection based on WebRTC technology.
Advanced Security
2FA, SSL-encrypted internal and external connections, and password-level security ensure full data protection.
Multi-Monitor Support
Connect to devices with multiple monitors and easily switch between them, or view all.
File Transfer
Share files during the session.
Session Recording
Record your remote sessions and meetings, then play them back via a built-in Session Player.
Text and Voice Chat
Speak or exchange text messages while connected.
Multi-User Sessions
Join an existing remote session with your co-workers.
Standalone
Managed
Unattended Access
Set up a remote session without a connection partner on the other end.
Managed
Centralized Management
Overview, run and manage your remote connections from a web console. Create customer software builds and install them across multiple endpoints in bulk.
Managed
Web-Based Remote Access
Access Windows devices via a browser without having to install the MSP360 Connect app on your computer. Simply log into the MSP360 web console and connect.

Free with MSP360 Backup.
Managed
Reporting
See full statistics on which of your team members has run a session, what endpoint they connected to, and for how long.
Managed
Black Screen And Lock Input
Protect your data by temporarily turning a user's screen black during a session.
Still Not Sure Which Product is Right For You?
MSP360 Managed Connect
MSP360 Managed Connect
is a premium solution specifically designed for MSPs and IT departments that want to save time and resources by managing all connections from a single dashboard. Connect to unlimited devices and take advantage of the premium features.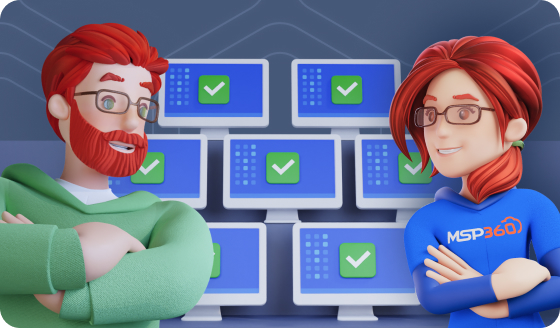 MSP360 Standalone Connect
If you are running a small or medium business and need to access other devices remotely, and there's no reason to manage all your connections centrally, then the Standalone Connect will suit you best. With
MSP360 Standalone Connect
, small businesses can enjoy advanced functionality to access devices remotely.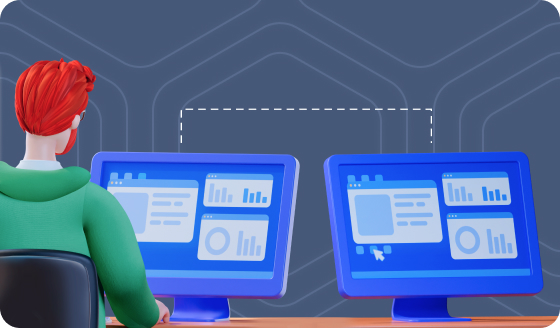 MSP360 Free Connect
MSP360 Free Connect
is a perfect solution for personal use and one-time connections, thanks to its rich feature set. It includes encrypted connections and the features necessary to connect to and control remote devices.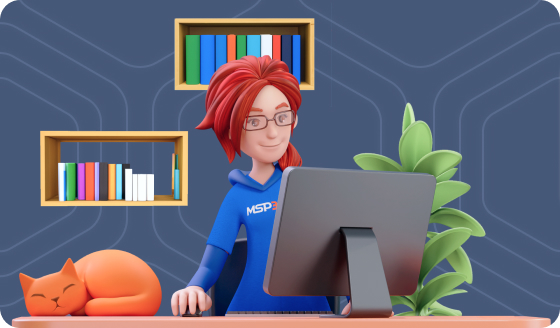 MSP360 Connect FAQ
How do I choose between the Managed and Standalone licenses?
When it comes to selecting a license, we recommend considering your business needs. The Managed plan is the way to go for those who prefer to manage all their remote connections from a single web console with unlimited connections and unrestricted access to all features.

On the other hand, if you run a smaller business and only need occasional access to remote devices, the Standalone plan may be the better option.

If you're still unsure which plan is right for you, take a look at our comparison chart above for more information.
I run a small business. Which plan should I choose?
If you run a small business and don't need centralized management, then the MSP360 Standalone Connect license will likely be the best option for you.
I need a free remote access tool for personal use. What can you offer?
You can use our MSP360 Free Connect, which is perfect for personal connections.
How does the MSP360 remote access tool work?
The tool allows you to access other devices remotely. All you need to do is install MSP360 Connect on your computer and the remote computer(s) and establish a connection directly from the web console or the software itself.
What operating systems do you support?
MSP360 Connect users can access Windows and macOS devices from any computer or mobile device, including Windows, macOS, iOS, and Android. Take a look at our comparison chart above to learn more about cross-platform compatibility.
I want to know more about the product. Where can I find more information?
If you have any questions or need assistance, please don't hesitate to
contact us
. We're always happy to help.