MSP Packages: How to Build Your Offer
How you package and price your offerings plays a key role in determining the success of your managed services business over the long haul. Finding a perfect balance between your package and your pricing can be quite challenging and confusing, especially when you start reviewing all the possible approaches you could take and services you could include in the offer.
One of the most common approaches to solving this challenge today is MSP bundling. Bundling means combining several services into a "bundle" that you sell at a single, collective price. In essence, bundling is the opposite of the typical à la carte system, which basically allows customers to pick services and pay for them individually. That means your customers choose their services in sets.
With bundling, you could, for instance, decide to "bundle" a range of services -- such as disaster recovery, backup, plus storage -- and then offer them as a comprehensive data management package. Or alternatively, make it an all-inclusive IT package after adding monitoring, tech management, and installation services.
This article walks you through all the principles of bundling, and the critical aspects you should consider to come up with solid MSP packages at ideal prices.
Bundling Benefits
Bundling is particularly attractive to managed service providers because:
Customers get to leverage all of your services collectively, without necessarily analyzing each element individually. Customers don't typically like to dive into technicalities, so bundling simplifies the selection process for them.
Providing multiple services in bundles helps you streamline the entire business operation framework to optimize your overall customer service.
By implementing a range of services, you'll be able to connect and engage with your customers quite frequently. This alone could substantially boost your customer retention rate over the long haul.
Bundling pricing is simpler for both MSPs and their customers
Which Services Do You Include in Bundles?
To set up the right mix of services in your bundles, you should evaluate your business vision and technical strengths, plus current and future industry trends.
For example, a business planning to position itself as a comprehensive network security provider can consider mobile endpoint security for clients who are increasingly integrating mobile devices into their networks. Such a move, of course, will work well only if you have the requisite mobile systems expertise.
Further reading Guide to Endpoint Security Monitoring
In addition, assessing your customers' needs, as well as the performance of your business and its technicians, could help you discover valuable growth opportunities. If you have a team that is strong in data security but weak in working with cloud-based applications, bundle services like monitoring, backup, and recovery, and avoid bundling cloud-based virtual machine management.
Further reading Cloud-First Bundling to Boost Profitability
Services That Most MSPs Offer
The bundles offered by MSPs vary widely. However, there are a few selected services that are a common feature of most MSP packages.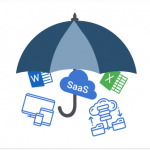 According to research from the 2112 Group and Barracuda MSP, established that providers commonly offer backup, business application management, mobile device management, productivity applications like Office 365, network monitoring and management, cloud-based infrastructure (IaaS), on-premises server management, endpoint security, cloud-based applications (SaaS), and network security.
Further reading How to Define the Bundle and Not Overengineer Things
Tiers (Bronze, Silver, Gold)
Evidence also shows that MSPs are particularly fond of the tiered bundling model. Tiers are structured to provide several levels of packages with varying price points based on the scale of the services provided.
Typically, a customer can get a cheap starter or "Bronze" package with basic services, followed by a costlier intermediate "Silver" package with standard services. The costliest offering is the "Gold," with an advanced set of services.
To put that into perspective:
The "Bronze" package offered by a desktop management MSP might come with basic adware and virus removal and patch management, plus phone and remote support services, for a low base price of, say, $80 per month per PC.
The "Silver" package, on the other hand, might provide additional on-site customer support for a higher price of, say, $100 a month per PC.
"Gold" completes the series with supplementary after-hours customer support services for a price of about $150 per month per PC.

The numbers above are not actual prices, but are given as an example to reflect an approximate difference between the bundling tiers.
Further reading MSP Pricing FAQs: The Fundamentals Explained
Based on the various bundle options they provide, it's fairly obvious that customers like tiered packages because of their flexibility. Customers get to choose a package that suits their budget, then subsequently scale up as their needs increase.
On the other hand, if the difference between MSP packages is too technical and small, your customers might not understand why one bundle is different from another.
For their part, managed service providers benefit from the customer retention that comes with bundling. The Bronze options attract entry-level clients, and the intermediate packages retain them as they develop gradually into the Gold bundle bracket.
That said, the tier model also has drawbacks. Some MSPs report that regulating the levels of service for each customer can be a cumbersome process, especially when you're handling a large number of clients.
In addition, it can get confusing for customers to compare multiple offerings not only at the first subscription stage but also as they try to review possible package upgrades.
MSP Packages Pricing
Regardless of whether you consider implementing an All-You-Can-Eat or a tiered model, there are specific principles you should follow to establish the right bundle pricing.
Don't be too quick to counter your competitors by randomly quoting lower rates for your package bundles. Instead, conduct a thorough assessment of your expected delivery expenses of each service, including the corresponding personnel costs.
Once you get the cumulative sums, divide each service's total delivery costs by the number of clients you expect to serve. If providing cloud-based infrastructure is going to cost your business $2,000 for each unit serving 10 users, for instance, your service delivery costs per client will be about $200. Your service delivery cost is approximately what you need to charge to break even.
To determine a reasonable profit margin, evaluate the cost difference between clients who subscribe to your MSP bundle, and their counterparts who instead rely on in-house resources.
Then finally, consider standardizing the pricing for each service bundle based on variables like the average market pricing, your specific user subscription periods, the market share your business enjoys, and so forth.
By understanding your regular and extra running expenses for each service, your competitors' rates, plus what your target users are spending on in-house solutions, you'll be able to come up with the ideal bundle pricing. You'll set prices that work well for both your business and your clients.
Further reading Guide to Post-Pandemic Technology Bundle
Conclusion
Whichever service provision strategy you proceed with, your package offering should provide real value. Some MSPs achieve this through the increased service efficiency that comes with bundling, while others are mostly content with the extensive flexibility that their customers obtain from the resultant MSP packages. To accomplish any of these, your bundling framework should be aligned with not only your business goals but also market needs.
While you're at it, that ensure you've backed up and protected your clients' data. Providing a set of bundled services means handling more data, which translates to additional data protection and security risks.