Desktop Backup With MSP360
Protect your desktop data from hardware and software failures with the desktop backup solution by MSP360. With centralized management, monitoring and reporting MSP360 Managed Backup becomes an indispensable assistant in keeping data safe and secure.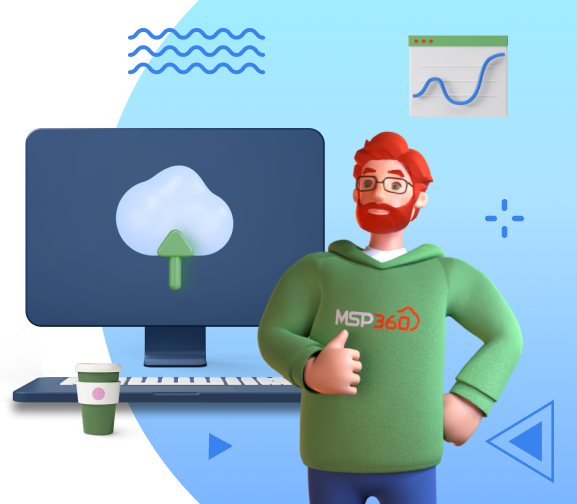 Windows Backup Best Practices
Taking regular backups of your data is the core of backup best practice. In this guide, you will learn how to get the most out of your backup and maximize your chances of successful data recovery.
Download Whitepaper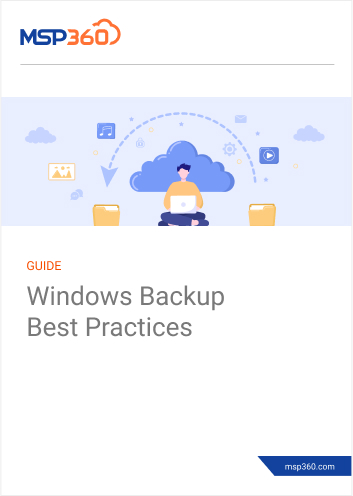 Free Web-Based Remote Access for Windows
Take advantage of the free and lightning-fast web-based remote access solution and resolve any issues instantly. No additional license is required.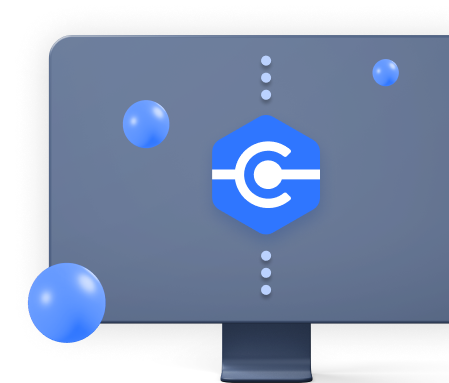 Fully Featured Workstation Backup Software
File Backup for Windows and macOS
Back up valuable files
and folders and manage backups effortlessly from one place. Apply changes to the created backups according to your needs.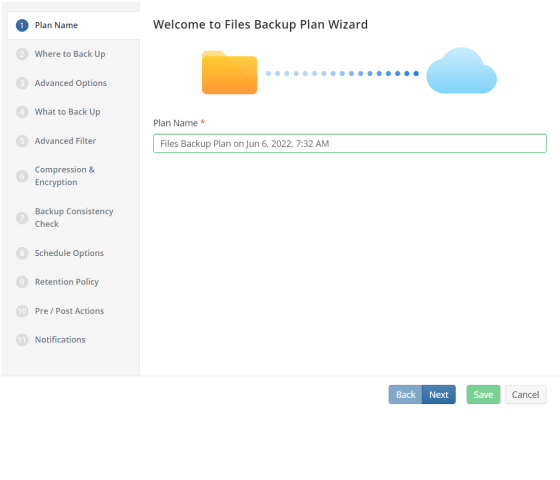 Image-Based Backup for Windows
Gain the peace of mind and flexibility that
backup images provide
and get highly reliable, fast and easy-to-use backup images that can be deployed to virtually any type of recovery target.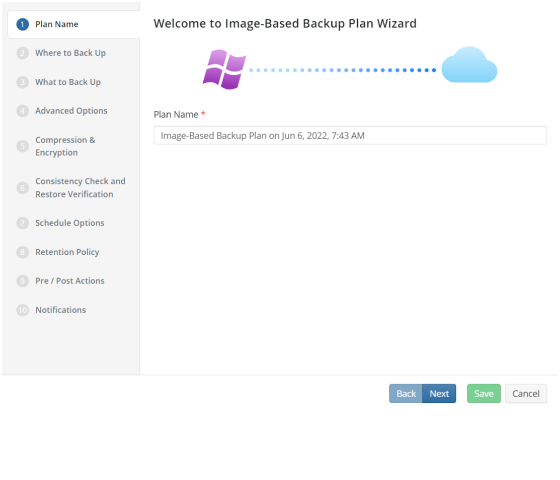 Backup Consistency Checks
Ensure that the backup plan data is valid, and there are no losses or corruptions.

Enhanced Data Retention With GFS and Full Protection With Immutability
Get more recovery points and ensure optimized use of backup resources with flexible archiving and reduced storage costs with GFS. Enable
immutability
to protect your desktop backup data from unwanted changes and ransomware.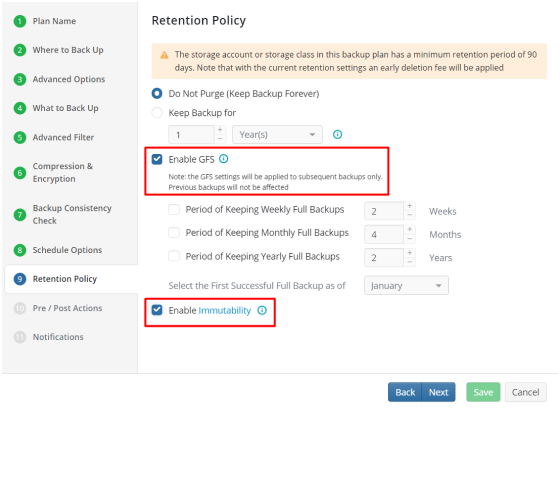 Select a Storage of Your Choice
You can choose any public cloud storage, such as
AWS
,
Wasabi
, and
Backblaze B2
or a local storage to ensure full data protection. Choose the integrated storage options powered by AWS or Wasabi and pay for backup licenses and storage in a single bill.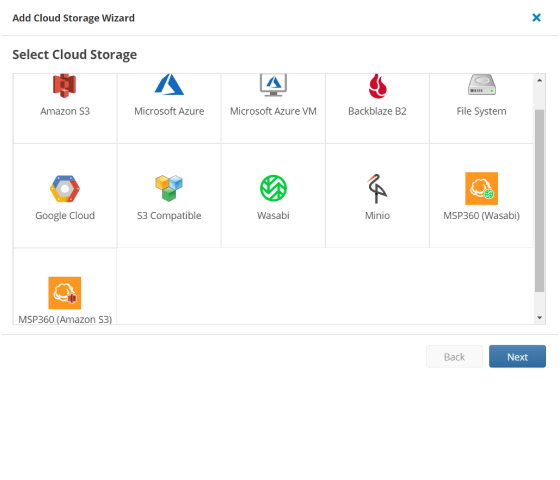 Powerful Desktop Backup With MSP360
Access Your Data Anytime Anywhere
When you regularly back up your desktop data to a cloud storage using the MSP360 web console, you always have access to all your files. Simply log in to the console to find anything you need.
Fast Desktop Backups With Less Bandwidth Consumption
The synthetic full backup feature is enabled automatically to minimize backup time and bandwidth consumption, as all unchanged data is copied to the new dataset within the storage.
Get Back to Work Without Delays
Get the maximum level of restore flexibility with MSP360 Managed Backup. You can recover files from anywhere: physical, virtual, or cloud.
Ensure Business Continuity
Timely backups are crucial for business continuity. Reduce business downtime in case of any computer issues by backing up your desktop information.
Centrally Manage Your Desktop Backups
Use a single console to create and run workstation backups remotely and centrally manage all your backups and restores.
Desktop Backup FAQ
Which operating systems can I run desktop backup on?
Do you provide a trial period for cloud storage?
Yes, during your trial you get unlimited free storage for 30 days.At the end of the trial period, you can continue using MSP360 storage on a commercial basis or bring your own.
Where can I find pricing?
You can calculate your price
here
.
Which storage providers do you work with?
We work with all major public cloud storage providers, including
AWS
,
Microsoft Azure
,
Backblaze B2
, and
Wasabi
. Bring your own or get access to unified billing by leveraging the integrated storage solutions powered by AWS and Wasabi. You can also use a local or external drive.
How can I start desktop cloud backups with MSP360 Managed Backup?
Install the agent on your target computer, create a backup plan, and run your first backup with MSP360.
Is MSP360 Managed Backup HIPAA compliant?
MSP360 Managed Backup is HIPAA compliant as we encrypt data on transmit and at rest. Also, MSP360 doesn't have access to your data.
Desktop Backup
With MSP360