The nationwide lockdown has many people going up the wall during the COVID-19 pandemic. However, you can reduce the boredom by keeping yourself occupied. How about getting a certification? It will not only be a better use of time, but it will also make you more marketable. Getting a certification can keep you focused on your career goals and validate your newly acquired skills.
Role-based cloud certifications for MSPs
Role-based certifications eliminate the guesswork involved in picking the right skill set. Whether you're a developer or DevOps engineer, a beginner or an industry veteran, you will find this categorization more practical.
As the scope of cloud technology grows, there is a need for qualified professionals for each major provider. Since its inception in 2006, AWS has continually introduced new offerings over the years. It now offers over 175 fully featured services. Azure and Google clouds have followed suit and are quickly launching competing services. While a traditional knowledge in a particular field is still useful, these role-based certifications from major cloud providers will show your dedication to a prospective client or employer.
Developer
AWS Certified Developer
Google Cloud Professional Cloud Developer
Azure Developer Associate
Cloud Architect
AWS Certified Solutions Architect
Google Cloud Professional Cloud Architect
Azure Solutions Architect Expert
DevOps Engineer
AWS Certified DevOps Engineer
Google Cloud Professional Cloud DevOps Engineer
Azure DevOps Engineer Expert
Further reading Cloud Certifications Guide: AWS vs. Azure and More
Specialty Certifications for MSPs
If you want to improve in a particular field, you can opt for specialty certifications. Because of the different implementation of computer systems, these certifications are often vendor-specific.
Sysadmin
System administrators are responsible for the reliable server operation of a company. Arguably, this job role is slowly evaporating from the corporate arena as cloud technology becomes more prevalent. However, there are situations where sysadmins are still needed; for example, a company utilizing a hybrid cloud -- a combination of public cloud and an on-premise private cloud.
These are some certifications you can explore:
Red Hat Certified System Administrator
Microsoft Certified Solutions Expert
Oracle Linux System Administrator
CompTIA Server+
Further reading Best System Administrator Certifications for 2020
Network Admin Handbook
This eBook provides an overview of how to design an efficient and effective network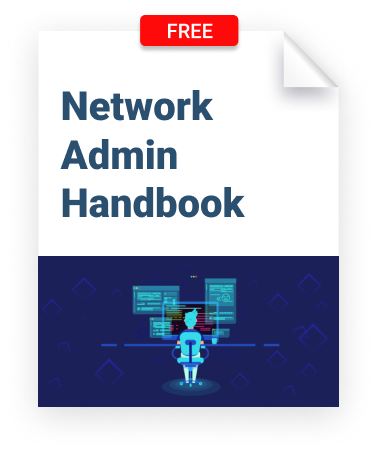 Virtualization
By simulating different machine environments from a single system, virtualization has made computing flexible, cost-effective, scalable, secure and reliable. This makes it a smart solution for big and small organizations alike. Since its mainstream adoption over a decade ago, virtualization has never looked back in terms of growth. This makes it an incredibly valuable skill for any IT professional to have.
VMware Certified Professional
Microsoft Certified IT Professional: Virtualization Administrator
Cisco Certified Network Associate
Storage
With the evolving computing infrastructure, storage implementation has become more complex. Also, making data readily available while protecting it from numerous threats is a challenge for any organization. Demand for professionals that have validated knowledge and skills in this area is only natural. Here are some of the popular storage certifications you can get:
EMC Storage Administrator
IBM Certified Storage Specialist
HPE Master ASE - Storage Solutions Architect
Security
The COVID-19 pandemic has forced many companies to be more dependent on sub-secure networks. If experts are to be believed, this is going to be a new reality for some time to come. While security rarely loses the spotlight, this is an excellent time for you to brush up your skills. Here are a few MSSP certifications:
Certified Information Systems Security Professional
CompTIA Security+
Certified Information Security Manager
Certified Ethical Hacker
Preparation resources
Once you have pinned down the right certification, you need to decide how you're going to prepare for it. Picking a course for your certification should be weighted heavily towards your personal learning style. As different people absorb information differently, you shouldn't hesitate to reject a highly rated course that doesn't work for you. Do away with decision fatigue with these popular learning resources, some of which even offer a free trial:
FREE WHITEPAPER
Boost Your MSP Business During COVID-19
This whitepaper discusses specific technologies and methodologies that you can adopt for:
Ensuring your clients' day-to-day needs are met
Addressing the immediate needs of your own team
Protecting your business and operations in post-pandemic realities