You only start a managed IT business if you are already a great technician. As time goes by and your MSP grows, you typically hire another technician to help you with the clients, and a salesman to boost your prospect numbers. If your services are great and your sales are healthy, over time you will hire more technicians and more salespeople and become bigger. You will then need to divide your help desk into several tiers to deliver the best services possible to clients, with technically advanced environments and solutions. And at this point, you might start to think about help desk certification for your tech staffers.
In this article, we will define why MSPs might need certifications, overview the most popular ones, and discuss when you definitely need a certificate, and when you are better off with in-house training.
Why MSPs Need Certified Tech Support
There are three reasons why you, as an MSP, might want to certify your tech team:
To jump-start new team members. You might want to certify all your rookies to make sure that your communication and knowledge standards are fully met when you provide services to your clientele.
To promote your team members to upper tiers. If you notice a prospective level 1, capable of managing more issues but lacking expertise, a certification is a great way to fill the knowledge gaps and promote the technician to higher levels.
To support specific solutions for your customers. This is the main reason why managed IT providers need certifications. Some of your clients might have technically advanced solutions that require a specific skill, knowledge, and expertise to support. For example, if your clients are running complex cloud environments, they might require you to have at least one tech who has passed the official certification of that cloud services provider.
Further reading Creating an Effective MSP Help Desk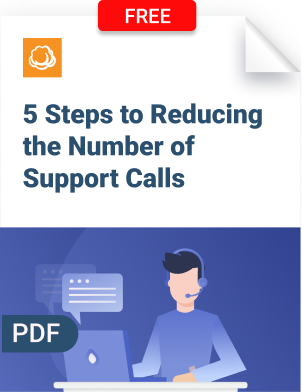 Top Help Desk Certifications
Below, we overview some of the most popular help desk certifications on the market. We include both certifications that will make you a better technician in general and in certain products, and those that will teach you how to improve your communication skills.
Hard Skills
Soft Skills
We have also gathered five vendor-neutral general tech and communication training courses, prepared by well-known organizations specifically for help-desk specialists. These might be both cheaper than the vendor training above, and cover more general topics, rather than specific products:
Formal Certification vs In-House Training
General help desk certification and training courses lack flexibility, so you would still need to teach your newcomers the way you do things in your managed services. Your standard procedures, way of communicating with your clients, and the specific services you provide, all that is unique and cannot be covered in a standardized third-party training package. So why do you need a general certification at all if, for example, your clients don't demand it?
The answer is – you don't. You can and, for the best-possible results, you should, develop in-house training, covering everything that is unique and common to your MSP. Couple that with good internal documentation, solid standard operating procedures, typical issues, the applications you manage, and a mentor for all new tech personnel and, in the end, you will be able to expect professional tech support from just about anyone.
Further reading Should You Train Your MSP Team?
Conclusion
As you can see, there are a number of reasons why you should, and at least one reason you shouldn't, certify your tech team. So, you should first determine whether your managed IT business really requires a certified specialist in place, then define the exact certification program you need, and only then go for the training course. Otherwise, it might turn out that help desk certification is only a waste of time and money, with no real boost in your technicians' knowledge and skills.