When it comes to reducing cybersecurity risk, the human element is key. All it takes is a single click on a malicious link or an accidental download of an infected file and an attack can begin to spread across an entire organization.
Many organizations have begun to recognize these trends and are turning to their managed service provider (MSP) to implement a cybersecurity awareness training program for their company. Cybersecurity awareness training is a comprehensive program that works to educate employees on how to spot potential threats and defend themselves against attack. These practices can help drastically reduce overall risk to the organization by building a strong culture of cybersecurity across MSP customers.
There has never been a more appropriate time for MSPs to support their customers in this way. Cyberattacks are at an all-time high, with more than 1,291 reported breaches by September 2021 (more than 17 percent more than the total number of breaches in 2020 as a whole). These attacks have included traditional data breaches, as well as a drastic increase in ransomware attacks affecting organizations of all shapes and sizes.
Further reading Ransomware Awareness Training: How Are You Talking to Customers About Ransomware?
Responding to a Data Breach: Guide for MSPs
Learn how to create a flexible and robust data breach response plan and prepare for the unexpected.
Here are some ways for an MSP to build out a foundational cybersecurity awareness training program, as well as to continue to build on those practices in 2022 and beyond.
Structuring Cybersecurity Awareness Training
Most security awareness training programs start with an education session to teach employees the skills they need in order to succeed against cyber-threats. This can include what to look for when it comes to potentially malicious emails, proper care when opening attachments, and other topics. MSPs can run these courses themselves or outsource them to third-party companies but, in either situation, they should see to it that the content is engaging and interactive, so as to ensure that the employees retain the information.
Further reading Creating a Robust Cybersecurity Training Program: 8 Dos and Don'ts
MSPs who have already implemented this foundational content for their customers can help them take it to the next level in 2022. This can include cybersecurity drills or simulated phishing attacks to test their knowledge, or further training provided on an ongoing basis to reiterate key areas. It can also include reinforcing it as part of corporate values and company policies, or weaving it into daily or weekly workflows within the company. Doing this helps to make sure that cybersecurity is kept top of mind every day for the customer's employees.
The MSP should orient each of these approaches towards everyone within the company, including (perhaps most importantly) the top executive leadership. While these individuals may want to opt out due to their busy schedules, it is important that they not only learn how to protect their organization, but also model that behavior for their employees. The goal in each of these endeavors is to foster a culture that focuses on cybersecurity across the organization.
Strong Services Offerings Lead to Better Businesses
For an MSP, cybersecurity awareness training not only helps reduce client risk but also presents new potential streams of services revenue for their business. This may be through offering add-on training services or charging a premium for their overall packages that include training and learning reinforcement practices. This presents a win-win situation to both the customer and the MSP, both of whom can benefit from the reduction of overall risk.
MSPs can play an important role in helping customers adapt their cybersecurity awareness training strategies to account for the latest threats. With threats only continuing to rise into 2022 and beyond, implementing a cybersecurity awareness training strategy is more important than ever.
The MSP's Response Guide to a Ransomware Attack
Read our free guide to learn about:
Common MSP vulnerabilities;
How to prepare for a ransomware attack to keep your clients safe;
Which actions response to a ransomware attack should involve;
How to manage clients while handling an attack.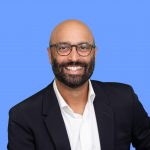 About the author
Kurt Abrahams is the Vice President of Marketing at MSP360 with expertise in technology marketing, cybersecurity and AI based technology.