MSP's Guide on How to Get First Clients
The MSP market is more competitive than ever before. With the current array of providers, crafting a unique competitive advantage and differentiating your services from those of others can be a significant challenge. You may have determined how to start a managed services company, but the next major hurdle and question you face is: how to get managed services clients?
Finding that very first MSP client is critical in shaping the course of your organization's future. In this guide, we offer eight tips on how to get MSP clients, and to help customers find you.
You might also want to check out MSP's best practices in client onboarding:

Top Tips to Land Your First MSP Client
#1. Ask for a Referral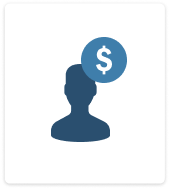 Almost every MSP will tell you how to get MSP clients using your existing client base as a biggest opportunity: referrals. It costs nothing to ask for referrals, and doing so has a high success rate.
Even if you are new to the game, while starting your own MSP, you most likely already have an IT background and contacts in the IT industry. Don't be afraid to ask for them for referrals.
Further reading How to Get Managed Services Client Referrals
#2. Use Essential Communication Channels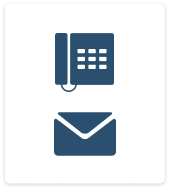 When your goal is finding managed services clients, visibility means everything. Rather than searching for an MSP client, let the client find you. Explore ways that potential clients can reach out to you and make sure that all channels are accessible.
Start by developing a solid and attractive website that highlights the scope of your services. As simple as it may seem, from your organization's email to the physical address and all relevant phone numbers, make sure that your information is correct, all modes of contact are functional and that you're properly staffed to respond to inquiries. Also, be sure that your Contact Us section is visible across all modes of communication and that you are using this tool to advertise your firm to potential MSP clients.
Further reading 3 Practices to Communicate Effectively with MSP Clients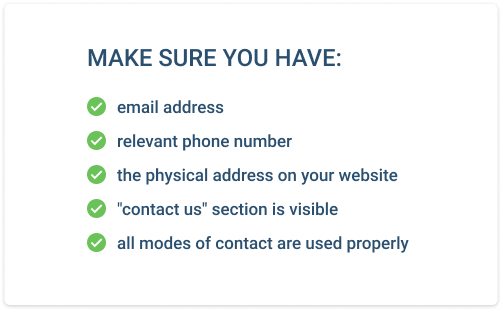 One more tool for presenting you as a reliable IT service provider is Google reviews, which will help you receive more web traffic and thus more inquiries via your website. MSPs consider around 50 5-star reviews to be an average number of ratings.
Also don't forget to put info about your business in local business catalogs, yellow pages, 4square, and so on.
Further reading Sell Your Managed Services Effectively with LinkedIn
The next tip is especially useful for companies that provide computer repair. When your website is finished, you can do local advertising on Google Ads. Although it requires some budget, this tactic can help potential MSP clients in your area to find you.
FREE ASSETS
MSP's Marketing Templates for Selling Backup
Struggling to win new clients? Use this set of white-label marketing materials to close more Backup-as-a-Service deals.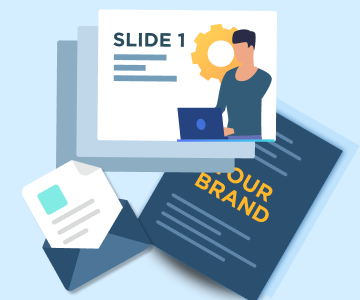 #3. Partner with the Best in the Game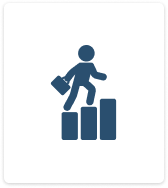 Business success is really about building mutually beneficial partnerships. Some well-established MSPs with a large clientele may come across clients that are too "small" for them. Move-in and make their small clients your first MSP clients. You can offer your competitors a commission to refer these small clients to you—which, per industry standard, typically amounts to one month's recurring revenue.
Another common practice is for new MSPs to buy other small Managed IT Services companies, along with their clients. This is a great way to convert the existing customers of these businesses to your clients. You can offer to solve the issues that the previous company didn't, and give them a discount to make your offer even more attractive.
#4. Reorient Your Prospective Customers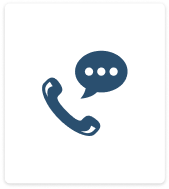 One more tip for getting new clients could be calling local businesses who are hiring sysadmins or an IT team at the moment and explaining to them how your services are better, more cost-effective and more flexible than keeping an IT team on staff.
Further reading Managed Service Providers vs In-House IT Administrators
#5. Find Your Niche (Vertical) and Stick to It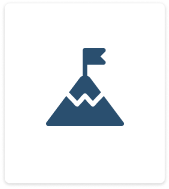 When the decision to start an MSP has been made, an appropriately focused entrepreneur begins to explore factors such as:
Deciding on the scope of services
Exploring funding options
Highlighting strengths and weaknesses
Narrowing down your target market
Answering the four Ps of Marketing
In addition to the above elements, it is critical to determine your vertical industry focus at this stage, because the MSP market is a crowded space. If you do not have a differentiation, you compete on price only.
You can specialize in certain services, such as BDR or security. But you can also become an expert in a certain vertical market where you combine your in-depth technical knowledge with industry understanding. In this case, you sell both types of expertise and can offer services with a greater margin.
To take this approach, you first need to get to know the market you are going to serve. Understand the vertical, what its requirements are, what's important to customers in it, what problems they have from the business point of view, and so on. This is just as important as the technical dimensions of the vertical.
Companies are looking for experts, and building a niche offers advantages that help differentiate your services from those of competing businesses.
You can choose your industry focus based on location—for example, a company based near a major shoreline can look for MSP clients from the marine sector. Creating an industry focus is recommended over trying to offer services to everyone.
The second way of choosing your vertical is determining what expertise you already have and where your passion lies.
Finally, if you already have an MSP client in a specific vertical, such as healthcare, you can deepen your expertise and go after more companies in that vertical.
Which managed services verticals should you target? Verticals can vary across industries, and it's important for MSPs to find the one that best suits their business, their skills, their location, and current customer base.
There are a few verticals that are popular among MSPs listed below:
Healthcare
Healthcare is a growing field. In addition to clinics and hospitals, you can focus on home healthcare, private practices, residential care facilities, and nursing sub-markets.
Serving a small dental cabinet differs from working with a large federal clinic.
One huge leverage point in healthcare is HIPAA compliance. HIPAA, which stands for the Health Insurance Portability and Accountability Act, is a complex set of rules, standards, and guidelines for protecting sensitive patient data.
Further reading HIPAA-Compliant Cloud Backup
MSP opportunities in the healthcare niche are huge. A great deal of health-care information is transmitted electronically. Medical companies need IT management that is HIPAA compliant and can provide data efficiency, reliability, and security.
Managed IT service providers can offer RMM solutions, email security, endpoint encryption, backup and disaster recovery, and data retention solutions to those customers.
Education
In both primary and higher education, there are a lot of opportunities for MSPs since they can handle all the in-house IT work that is usually delayed due to a lack of funds for permanent hiring of IT staff in education.
Here MSPs can deploy IT and RMM automation solutions to provide IT functions, such as security, helpdesk, patches, and software updates.
Managing computers, laptops, tablets, smartboards, and other devices that are a large part of the educational process is also an opportunity for IT service providers.
Hospitality and Restaurants
In this business area, things are always moving. The biggest area where MSPs can help hospitality businesses is MDM or mobile device management. There are a lot of mobile devices that are designed to help managers to be productive and efficient. But without proper IT management, hotels and restaurants can soon run into big problems.
Thus, MSPs can offer value by providing monitoring and remote support, MDM, security services, and compliance assistance (such as PCI DSS compliance) in the hospitality industry.
Other MSP Verticals
Here, we've listed only a few verticals where MSPs can find great opportunities. There are certainly many more. Feel free to leave a comment on this guide and tell us which niche you are targeting and what the distinctive features of the vertical are. We will add the best answers to this guide.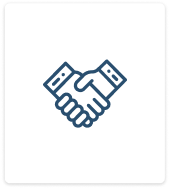 No matter how much marketing evolves, creating a genuine connection to each MSP client will always make a difference. Make an effort to stop by clients' offices personally to introduce yourself and your company's services. Take the initiative to speak with the manager/owner and guide them. Provide them with an information leaflet that contains key details of your services, such as pricing, and explain why your services stand apart.
#7. Weave a Credible Business Network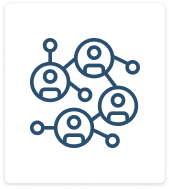 For more marketing and selling power, network with business owners!
Join your local Chamber of Commerce, networking groups, and volunteer organizations.
Most of them have networking lunches where you can meet other business owners and introduce your services. You're also put into a directory where businesses can find your services. A lot of local businesses rely on the Chamber heavily for introductions/referrals. Developing business relationships through networking will help spread the word about your services.
Even if you don't get a referral, well-structured groups still have value. You learn how to talk about your business and how to present your services in a proper form.
Further reading 13 Events MSPs Should Attend in 2020
#8. Don't Let the Potential Power of Discounting Fool You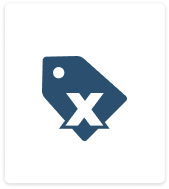 After days, weeks or even months of searching, finding your first MSP client may seem like a very steep uphill climb. But even in the most uncertain times, DO NOT give away your services for free or at deeply discounted rates!
Even though this may seem like a good strategy to entice customers, it will not play out well over time, since it diminishes the perceived value of your offering. In many cases, clients will often push for even lower prices when an MSP seems willing to offer reductions to get them to sign a contract.
Conclusion
Besides the tips on how to get MSP clients, you should know what makes your company unique for prospects. In other words, you should be able to answer the question:
"So if I own a company that is within your target market, why are you so special and what's going to make me choose you over the next guy?"
Most importantly, have faith in your company's vision and the quality of your company's services. Your business is only as good as you think it is. If you take pride in your product offering and value proposition, clients can sense this and will be more willing to embark confidently upon building a relationship of trust with you.
Take charge and march ahead. Good luck!