MSP360 Explorer for Amazon S3 is a freeware product that helps managing Amazon S3 storage. This article explains how to use its IAM Policy Wizard. The wizard allows you to create a number of users, and grant them a set of common permissions to a number of buckets and generate Login Profiles.
Discover more details on IAM support in MSP360 Explorer.
1Run New Policy Wizard from the main menu:

2Select / create users: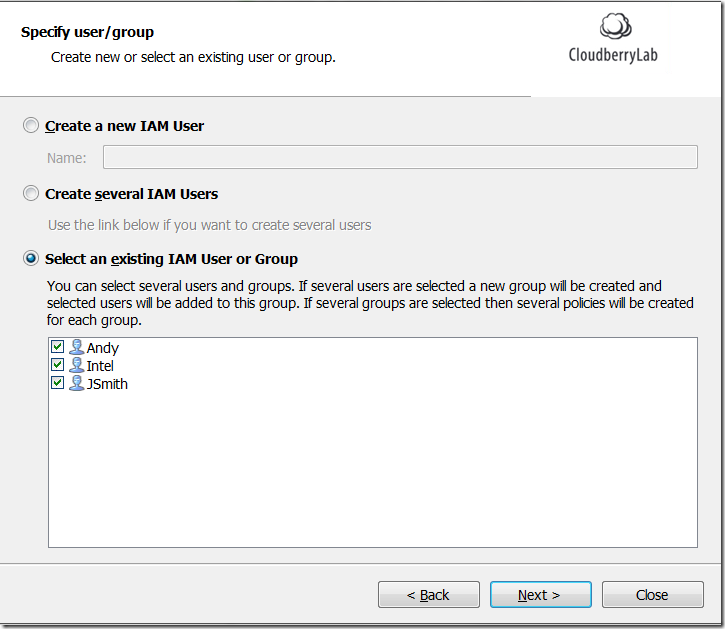 3Select a predefined permission set: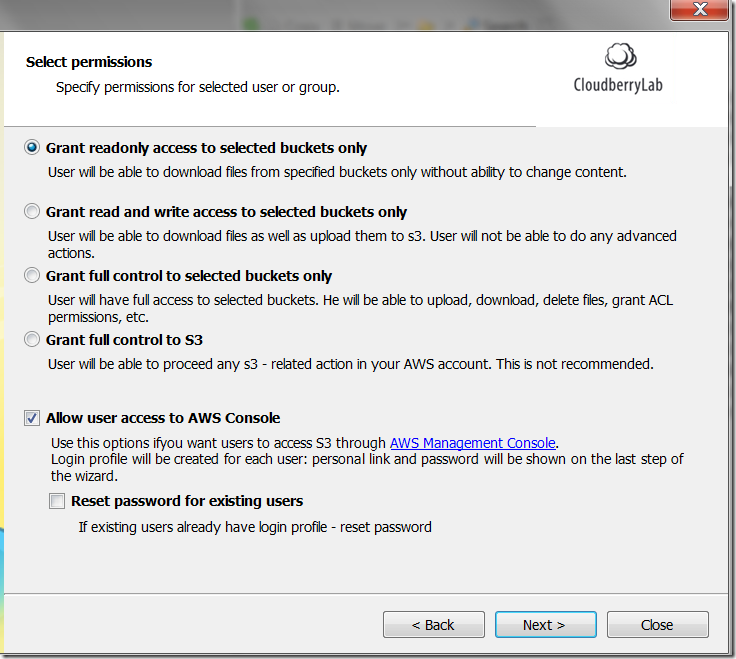 Note: you can also create Login Profiles for the IAM users so that they can access AWS Console. Learn more about Login Profiles here.
4Select buckets.
5Generate Policy: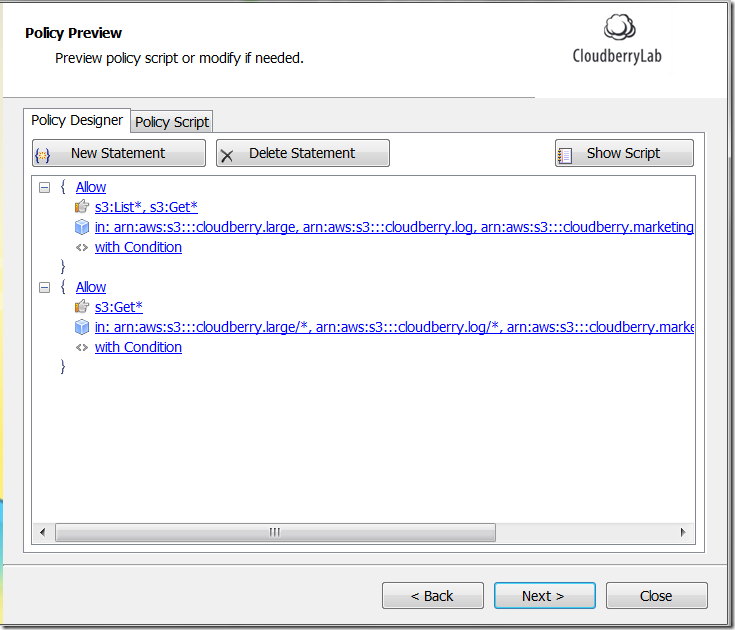 As always we would be happy to hear your feedback and you are welcome to post a comment.
Featured Product