MSP pricing can, understandably, be a complicated affair – even for seasoned providers – since there is no standard pricing system that you could use as a guide. MSPs are now charging from as little as zero dollars for some services to as much as tens of thousands of dollars for selected packages.
Now, if you make the mistake of drawing the wrong cue from such a diverse market, you might end up with high prices that won't attract customers or, alternatively, low prices that could ultimately damage your profits and business reputation quite severely.
However, there are tricks to coming up with fair MSP pricing that'll give you a competitive edge against your closest rivals, while keeping your customers happy. And to help you with that, here are insights into all the factors you should consider.
What Is MSP Pricing?
While there are different approaches IT service providers could use to charge their customers, MSP pricing essentially refers to a subscription-based model, in which a client is expected to pay a fixed fee on a recurring basis. The charge itself caters for several services bundled together, and most MSPs typically choose to levy it either monthly or yearly.
Nevertheless, don't feel obligated to strictly abide by that. Although MSPs are fond of imposing subscription-based pricing, feel free to customize everything based on your sales objectives and target customers.
You could, for instance, introduce an all-you-can-eat option with multiple sublevels that charge per user or per device. It's also possible to mix up regular subscription services with break-fix add-ons, which would charge clients by the hour for repair and maintenance services.
Further reading MSP Pricing Models
How to Price MSP Services
There are three fundamental steps you should follow to come up with the best prices for your MSP services.
First, you should work out all the costs that you incur through personnel wages, the storage rates that you pay cloud vendors, as well as your software and hardware spending. Combined, the total sum represents your overall business expenditure, which you should then add to your projected profit margin to establish the final price of your IT services.
Secondly, try to clearly define the type of IT services you're offering. This is where you separate "extra" services from your "managed" services, before proceeding to set up appropriately priced packages for each. Managed services can follow the subscription-based MSP pricing model, while the extras should have their own add-on rates.
Further reading How to Define the Bundle and Not Overengineer Things
Finally, consider setting up usage limits for each of your service packages. This will help you regulate the scale of resources different types of clients get to utilize, based on their pricing level. You could, for instance, choose to limit the backups on one of the packages to 1,000 GB of data - but upgradable to 2,000 GB at an extra fee.
Further reading Guide to MSP Pricing
What Is Average MSP Pricing?
As we've established already, the MSP industry is extensively diverse, which makes it difficult to accurately determine average MSP pricing rates. Overall, though, after tracking various market trends across the globe, we can confirm that MSP pricing largely depends on - among other factors - your geographical areas, and the range of services offered.
Small MSP businesses, for example, tend to charge about $40 to $100 per month per device for small-scale packages, with additional fees for extra services and onsite support. Medium-sized MSP businesses, on the other hand, target more-demanding customers with a wider range of services that cost about $100 to $300 per month per device.
According to the 2020 MSP Benchmark Survey by Kaseya, the bulk of MSPs (30%) quote $1,001–$2,500 as the average size of their monthly managed service contracts. Then 20% are making between $2,501 and $5,000 per contract, while 22% have been securing service contracts worth less than $1,000.
Further reading How Should You Determine Prices?
FREE WHITEPAPER
MSP Pricing Strategy Guide
Learn how you can build the right offering for your clients, bundle your products together and determine a proper pricing strategy.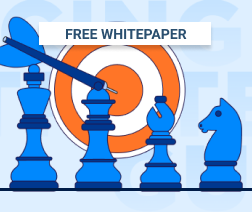 What Is Tiered MSP Pricing?
Tiered MSP pricing is a multi-level schedule that offers differently provisioned packages at varying rates. Customers basically get to choose (based on their needs) the package with the best balance of pricing and services from a range of options.
You could, for instance, introduce a tiered MSP pricing schedule with three package levels: basic, middle-level, and advanced.
The basic plan would, of course, offer the narrowest range of services at the cheapest cumulative price. We're talking about the minimum essentials, such as patch management, network monitoring, antivirus, and backup services with limited storage. What's more, you could provide phone and email support during business hours.
The middle-level plan, on other hand, would take it up a notch, with additions like onsite support - all for a slightly higher price than the basic plan.
The advanced plan would be the best-provisioned option, targeting large-scale users such as growing enterprises. They'd gladly pay a pretty penny to supplement all the middle-level services with special extras like off-hours, on-demand customer support and vCIO.
Further reading MSP Packages: How to Properly Build Your Offer
MSP Per-User or Per-Device Pricing: Which Should I Choose?
If you're torn between per-user and per-device pricing, you might want to critically review your system setup before making a decision.
What type of customers are you targeting? How are their IT environments set up? How are their businesses structured? What's their typical usage scale over the long haul? What's the architecture of your IT infrastructure? Do you find it easier to manage customers on a user level or device level?
A useful rule of thumb is:
Proceed with the per-user model if most of your target users happen to have more than one device.
Settle for per-device pricing if your system is capable of easily tracking the volume of devices per user in real time. You could also set up varying rates for different devices if you possess the tools for distinguishing the overall maintenance complexity by the complexity of the devices themselves. For example, laptops are admittedly easier to maintain than servers.
That said, it's also possible to proceed with both approaches at the same time. Yes, that's right; you could combine per-user and per-device models when appropriate to form a more dynamic pricing schedule.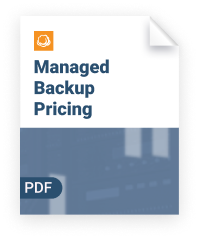 How to Price MSP Services for a Low-Budget Customer
Sad to say, low-budget customers are bad for business. They may come in huge numbers and all, but don't make the mistake of randomly offering discounts to entice them. This could ultimately hurt your MSP business.
That said, the best approach here would be investing in marketing campaigns that create awareness about the true value of your IT services. At least such efforts could win over some of the low-budget customers.
Another way to rope in low-budget customers is introducing cheap "basic" packages that offer limited services. Besides, once they've had a taste of your IT provisions, they might be convinced to upgrade to the "mid-level" packages - hence better profits for you.
How Much Should I Increase My MSP Price?
The truth is, there's no definite answer here. Increasing your MSP price is a potentially risky and delicate affair whose outcome depends on how you choose to roll out the changes.
Before everything, though, you should be certain that you need the price change. A price increase is best advisable if:
Your business costs have grown.
You need to reduce the numbers because you're overwhelmed with high-volume usage.
Your closest competitors happen to provide the same scale of services at much higher rates.
In that case, you could use either of these two strategies to increase your MSP pricing:
Roll out the price changes at once across all your package offerings. That means increasing all the service rates simultaneously.
Implement the price changes progressively in phases. This is where you increase the rates gradually over a prolonged period of time as you closely track how your customers are responding. Not a bad way to manage the risks that come with price increments.
Whichever you choose, remember to drive the conversation away from the price increase. Your customer engagements should, instead, focus on the additional value that comes with the new packages.
Further reading Don't Want to Increase Prices? It May Be Time
Conclusion
With all these tips in mind, you can create a solid pricing strategy that will both bring profits to you and satisfy your customers. Simply plan your offer correctly and set up the proper pricing to grow your MSP business.
Guide to MSP Profitability in 2021
Download our free guide to learn how MSPs can change their business approaches to maintain high profits in 2021. In this guide, you will find:
Key ways to analyze your opportunities and business health
Practical steps for boosting your profits
Tips on how to review your marketing strategy