The fact of the matter is that a complex backup procedure requires a solid backup plan. As it turns out, GitLab.com, a multi-million dollar company, learned this the hard way after losing more than 300GB of data through a failed backup procedure.
And, sadly enough, they are not alone. It just so happens that fewer than 50% of disaster recovery plans manage to run to completion without any issues. And yes, that includes even MSPs, as they're increasingly facing business continuity challenges due to poor data backup and recovery practices.
Now, the good thing is that such problems are entirely avoidable. And it all begins with a systematic backup plan. Tag along to find out how you can get started, the steps you should follow, as well as all the factors you should consider when creating and managing data backup plans.
Creating an MSP Backup Plan
Backup Planning 1. Assess the Dataset
For starters, you need to get a good idea of the structure and type of data you'll be handling. That means analyzing all your clients' datasets and then proceeding to classify them accordingly.
You could, for instance, classify them based on:
Criticality: Mission-critical data should be prioritized over less-essential datasets. You can, for example, set the system to consistently back up the most recent versions of your end users' system data, before proceeding with user data backups.
Sensitivity: Sensitive data, such as healthcare, legal, financial, and personal information, is often protected by legislation, which you'll be expected to comply with at all times. And even when it doesn't come with compliance requirements, it's still advisable to handle sensitive datasets with great care.
Further reading 5 Best Practices for MSPs Serving Healthcare Customers
While you're classifying your client's datasets, you might also want to consider the following data categories:
System Data: This includes operating system data, which, as it turns out, does not change that frequently in the backup lifecycle.
Application Configuration Data: This refers to the software configuration files that form the building blocks of applications. As such, application configuration data should take priority over the application itself.
Operational Data: These are the ever-changing files, like user documents, mailboxes, and databases. Since they're all critical to your clients' business operations, you should keep them separately from other backups while maintaining high availability. But, then again, remember that during recovery, operational data should come immediately after system data and application files.
Speaking of which, you could also classify the data based on its restore urgency. This is where you define datasets using the following granular tiers:
Hot Data: Refers to business-critical files that your clients access quite frequently. Hence, your data backup plan should update them on a regular basis while ensuring high availability.
Cool Data: Unlike hot data, cool data is accessed infrequently, because it's not that critical. You can think of it as secondary data, which you can back up to a separate, less-available location.
Archive Data: Although archive data is rarely accessed, it's typically retained for long periods of time for the sake of auditing or compliance. So you can compress and then create backups that'll remain unchanged for years.
Further reading Amazon S3, MS Azure and Google Cloud Storage Pricing Comparison
Backup Planning 2. Work Out the Dangers
Once you define the datasets, you should conduct a comprehensive security audit to get a good idea of the type of vulnerabilities facing not just your system, but also your clients' infrastructures. The goal here is to come up with a data backup plan that adequately seals all the identified loopholes.
Some of the potential dangers you ought to look out for include:
Malware Risks: Hackers are increasingly creating sophisticated malware that's capable of infiltrating moderately secure networks. In 2020 alone, SonicWall reported close to 10 billion malware attacks, most of which were targeting businesses and organizations. Such attacks are launched through ransomware, trojans, and all sorts of financially motivated worms.
End-User Errors: Hackers are particularly fond of capitalizing on end-user errors to infiltrate networks and gain access to sensitive data. In fact, it turns out that this alone is recognized as the leading cause of data breaches worldwide, accounting for about 52% of incidents. With that in mind, you might want to strictly control the data access privileges in your backup plan. The most sensitive business data should be accessed only by authorized individuals through well-secured endpoint devices.
Hardware Failures: This type of failure is quite a common occurrence, even in the most advanced IT infrastructures. They range from system meltdowns and brownouts to power failures, communication breakdowns, and hard-drive crashes. According to a 2019 study by LogicMonitor, a whopping 96% of organizations had been hit by system outages within the preceding three years. Backblaze also reported a 1.07% hard-drive failure rate in the first quarter of 2020. So, you might want to include redundancies in your data backup plan.
Natural Disasters: Although natural disasters are not as common as, say malware, they are extremely detrimental. Incidents like hurricanes, landslides, tsunamis, earthquakes, and wildfires have the potential to entirely destroy data storage devices. So much so that you might not be able to recover any data. Now, this is the part where you might consider a hybrid backup plan that supplements local drives with remote cloud backup servers. The more backup locations you have, the better the odds of recovering after a natural disaster.
Loss of Key Staff Members: Imagine losing an admin who holds the only master password to your organization's cryptocurrency wallet. Or, perhaps, picture losing an employee to a competitor who'd benefit greatly from your trade secrets. There are many possible ways the loss of a key staff member could hurt your system. Hence, you might want to create a backup plan that guarantees business continuity when they leave.
Backup Planning 3. Choose the Method
Backups come in various forms and structures. You could start by choosing the perfect type of backup storage, and then match it up with an ideal backup format, plus an adequately dynamic data retention framework.
That said, let's look into each of them in detail:
Type of Backup Storage
When it comes to the types of data storage, you'll be faced with three principal options: local backup, cloud backup, and hybrid backup.
A local backup strategy, to begin with, offers high data availability plus unlimited control of all the resources and policies. But, unfortunately, it's quite costly and technically demanding.
Cloud backups, on the other hand, are conveniently cheap and remotely accessible. But, unfortunately, they offer limited control and slow data recovery rates.
With hybrid cloud backups, you get all the bells and whistles of local and cloud storage. You can, for instance, install a local NAS device to hold part of the mission-critical data, and then upload cool data to the cloud.
Type of Backup
The type of backup you end up choosing here depends on how and what you want to back up.
You could, for example, proceed with a backup solution that stores data in files, or perhaps go for one that specializes in virtual machine backup and recovery.
If you're looking for simplicity, one of the most straightforward formats you could try out is "system image backup". It essentially allows you to copy, compress, and back up pretty much everything from a hard drive partition—including the OS, applications, drivers, etc. Then, with the resultant system image, you get to recover the entire hard drive in a single click. Sounds like a perfect plan for replicating your system onto another PC.
A full backup, on the other hand, gives you the chance to pick the specific datasets you'd like to back up. This is the standard type of backup, and it comes in two primary forms:
Incremental Backup: Refers to a backup system that proceeds to update backed up files by uploading only the data that was altered since the previous backup instance. Hence, it's convenient and resource-efficient, especially when it's block-level enabled.
Without block-level, however, incremental backup may not be the best for large and dynamically changing files. Instead of focusing on just the data changes, it keeps re-uploading entire files—which increases the load on the resources.
When it comes to data recovery, incremental block-level backups have always proven to be comparatively slow. You'll be forced to wait for the backup software to countercheck all the blocks before compiling the data for download.
Differential Backup: Unlike incremental backup, differential backup usually maintains all the altered files since the first full backup. That means your data volume will progressively expand with each backup instance.
On the flip side, though, at least differential backup offers a much faster data recovery process.
Further reading Frequently Asked Questions About Backups: Everything You Should Know
Retention Policy
While you are making up your mind on the type of storage and backup, you ought to come up with an appropriate data retention policy.
The retention policy determines how long you keep data before ultimately disposing of the files.
One of the critical parameters that you might not want to leave out of your data backup plan is the number of file versions you intend to store. Each of your clients should get a decent number of versions, based on their needs.
Consider also throwing in a lifecycle policy that spells out the length of time you intend to store each dataset. You're free to hold it even for years, especially if you're handling archived data for compliance purposes.
Otherwise, you can go ahead and set your backup software to automatically delete outdated files from time to time. For example, you could have the system purge old files after exceeding their file version limit.
MSP360 Managed Backup offers a simple and straightforward tool for managing such parameters. With its Retention Policy feature, you get to automatically set up and delete versions of your backed-up files. In the meantime, the system tracks every single copy throughout its lifecycle, and then provides you with a detailed list of each file's previous versions.
Backup Planning 4. Test the Recovery
Before you fully deploy your backup, it's only right that you take it for a test ride. Your data backup plan should include a comprehensive testing procedure to confirm that everything runs smoothly. And, most importantly, you should run a data recovery test to assess your restore speeds and disaster recovery capabilities.
In this regard, remember to test out all the types of backups and confirm whether they are recoverable. Since different types of backups come with varying structures, they present various data recovery challenges.
For instance, incremental block-level backups might require quite some time to prepare recovery downloads, while differential backups are built to begin the download process almost immediately. The same applies to clustered VM servers and file-level backups, as the former is much more complicated than the latter.
In the end, your recovery testing will only be successful if the backups manage to meet your recovery expectations and goals. This is where you keep a close eye on the RTO and RPO.
RTO, or recovery time objective, specifies the time it takes to restore all the system resources after a disaster. The lower the RTO, the higher the chances of business continuity.
RPO, on the other hand, stands for recovery point objective. It helps you establish your optimal data backup frequency by calculating and defining your maximum tolerable data loss. This, in other words, is the highest possible volume of data your organization can afford to lose during a disaster.
But that's not all. RPO is also critical in determining the maximum amount of time you can afford between the last data backup instance and a disaster.
Recovery testing is not a one-time thing. Schedule the tests and keep redoing them every now and then to identify any developing loopholes. This will help you avoid potentially costly failures in the future.
Managing Data Backup Plans in Complex Environments
Different Datasets and Types of Devices
MSPs occasionally find themselves with backup plans that encompass a mixture of everything. Some of them happen to back up different types of operating systems, cloud workloads, databases, apps, and datasets. Then others deal with a vast array of devices at the same time, including mobile phones, cloud services, virtual machines, servers, and desktop PCs.
This, of course, would complicate your whole backup plan, since varying workloads require different solutions. If you're lucky, though, you might find yourself a dynamic backup solution that holistically integrates everything.
Whatever you end up picking, we strongly advise you to keep documenting the subsequent backup and recovery procedures. This will ensure business continuity in your absence.
A Large Number of Similar Devices
Complex device environments do not always stem from the presence of different types of devices. In some cases, they are triggered by a huge volume of devices sharing one network.
Now, to manage them effectively, you should try to come up with a simple and systematic structure. Find yourself a software solution that tracks the devices individually and then intuitively displays the subsequent insights on a well-centralized reporting window.
Further reading Introduction to Endpoint Monitoring and Management
With this, you should be able to keep tabs on multiple devices at the same time, as well as easily distinguish their individual backup plans.
If you're lucky enough to manage multiple identical PCs, you could make your work much easier by simply creating a master backup plan. The trick here is to set up an image-based backup and then use it across the board. This should speed up the setup process, since all you need is to recover the image-based backup on any new device. Then, when everything is up and running, you could set the individual PCs to back up only their respective user files.
Conclusion
MSP360 offers a fast and simple full system backup and restore process for both Windows desktop and Windows Server. Check some of the features and benefits that you get with MSP360 Backup for Windows Server: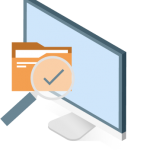 Backup and Restore of System State and System Image
MSP360 Backup provides:
Recovery from system state backup - if you need to restore only the operating system and configuration
Recovery from system image backup - if you need to restore a full copy of the needed computer or server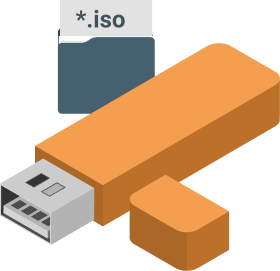 Full System Backup and Emergency Recovery
Easily create a bootable USB drive or ISO file for a bare-metal recovery in case of a system or hardware crash. Install additional drivers for a hardware configuration that is different from the current machine.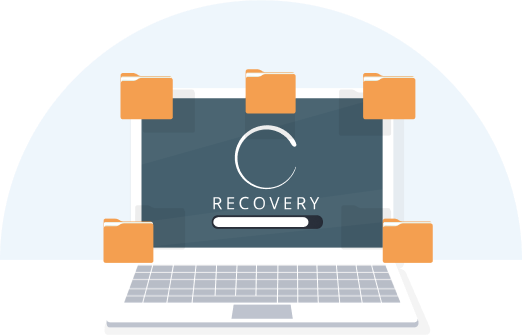 Flexible Retention and Recovery
Why recover only the latest version? MSP360 Backup allows recovery to the point in time that you choose. Store as many versions as you need for as long as you need with flexible retention settings.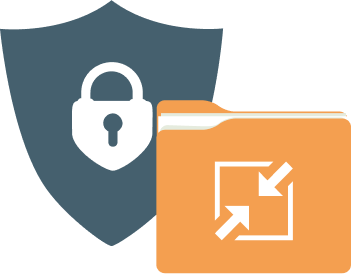 Compression and Encryption
Compression allows you to reduce storage (and thus save money) while improving backup time. With AES-256 encryption, you can be sure that all your files are protected.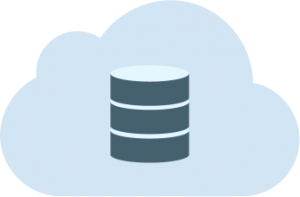 Cloud and Local
MSP360 Backup allows you to store your backups on local storage and any of more than 20 cloud storage providers, including Amazon S3 and Amazon Glacier, BackBlaze B2, Wasabi Hot Storage, and Microsoft Azure.