This article defines BCDR, business continuity and disaster recovery, discusses the differences between them and explains how to build a disaster recovery plan that addresses business continuity needs.

What Is Business Continuity?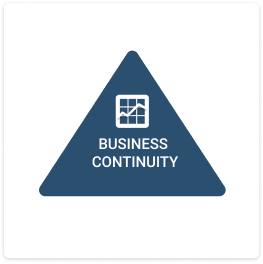 Business continuity (BC) refers to a business's ability to continue operating during or following an unexpected disruption. Disruptions include events such as the loss of power to a data center, the loss of data as a result of the failure of a disk or a DDoS cyberattack that makes servers temporarily unavailable.
Business continuity can involve the entire business or just part of it. If one department's files are lost, that creates a business continuity challenge for that department that must be addressed, even if other units of the organization are not impacted.
Achieving business continuity requires setting policies and strategies that are designed to help minimize the risk of disruptions, as well as identifying and assessing the greatest areas of risk to the business. Establishing a business continuity plan (BCP) is important, too, for handling disruptions when they do occur. In addition, periodic testing of business continuity strategies will ensure that the policies and response plan that an organization has in place remain sufficient for its business continuity needs.
 to get explanation of all backup and disaster recovery options on Amazon Web Services, including billing calculations. 
What Is Disaster Recovery?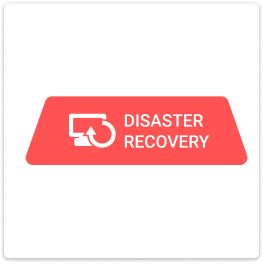 Disaster recovery (DR) is the process of restoring data and systems to a normal operating state following a disruption. Disaster recovery requires software tools, hardware infrastructure and personnel. Routine data backups are essential for effective disaster recovery, as is having the right processes and infrastructure in place for restoring data following a disaster.
BCP vs. DR
Business continuity and disaster recovery plans are similar in that both are important for protecting a business from unexpected events that could cause disruption of operations. But they are distinct concepts.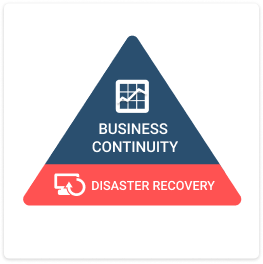 The best way to describe the relationship between business continuity and disaster recovery is to say that disaster recovery provides the foundation of business continuity. However, achieving business continuity requires more than just disaster recovery.
To explain this point more fully: Disaster recovery provides the infrastructure, tools, and processes necessary to ensure that data is backed up and can be restored quickly following a disruption. Having the ability to restore data is one important step for business continuity, but it is not the only one. An organization should also have an understanding of its business continuity risks, strategies that are designed to minimize risks and a business continuity plan, as noted above.
Given how closely BC and DR are related, organizations commonly combine them into a single business continuity / disaster recovery (BCDR) plan that addresses the recovery of both business operations and IT.
BCDR: Matching Disaster Recovery to Business Continuity
It is important to note that simply having some kind of disaster recovery solution in place does not guarantee that an organization will be able to achieve business continuity.
Instead, it is crucial to ensure that the disaster recovery solution meets the requirements of a given business continuity plan. To do this, a business must:


Identify its RTO and RPO needs.
Ensure that its disaster recovery solution can meet them.


Design and execute periodic disaster recovery tests to make sure that your DR solution performs as intended.

Assess and adjust its disaster recovery strategy on an ongoing basis as its infrastructure and data change. If you have more data to store, is your disaster recovery platform still capable of meeting RTO goals? If you've added a new type of operating system to your infrastructure, does your disaster recovery solution support it?

Integrate the disaster recovery solution into the business continuity plan. When a disaster happens, who is responsible for restoring data using the disaster recovery solution? Should one type of data be restored prior to another? These are examples of questions that should be answered in the business continuity plan.
Conclusion
Business continuity and disaster recovery are both essential concepts for protecting an organization from disruptions that can impede its ability to stay in business. However, implementing one of these solutions without the other is not enough to protect a business from risk. Disaster recovery plan serves as the foundation for an effective business continuity plan, which also includes strategies for addressing other needs that are not part of disaster recovery.
If you are an MSP planning to offer disaster recovery service for your customers, check out the following article:
Further reading DRaaS as an MSP Offering
Download our whitepaper to get explanation of all backup and disaster recovery options on Amazon Web Services, including billing calculations: