In today's digital landscape, where our technology is more important than ever to our daily and working lives, the security and integrity of data have taken center stage. However, this data is increasingly under attack from cybercriminals and other bad actors looking to steal or corrupt it, making the need for data protection more important than ever before.
As a managed services provider (MSP), you are standing at the forefront of this battle, not only providing technical solutions to your clients but also fostering trust through innovative approaches like immutable backup. It is important to always be considering and using the latest technologies to ensure you are defending against the latest threats.
Immutable backups are a specific type of backup solution where the data cannot be modified or removed. For a backup, this means a pristine copy of a company's data or environment that cannot be tampered with for any reason. This is important in a world where attacks like ransomware are on the rise and to ensure that customers can proactively protect themselves from or recover from an attack.
Immutability in the Age of Ransomware
Immutable backups have become especially important in the age of ransomware, as they ensure that data cannot be encrypted, modified or deleted, effectively halting the attack in its tracks. This is a critical capability for businesses in 2021, where ransomware nearly doubled in frequency to account for 10 percent of all cyberattacks and 37 percent of organizations reported being the victim of an attack.
In addition to helping to prevent an attack from devastating the organization, immutability can also give a company a solid backup to recover its systems from. If hit by ransomware, an organization can quickly restore their systems, limit operational downtime, and reduce the overall costs and effects of an attack on their business (an important factor when the average ransomware recovery cost is $1.85 million, up nearly double from $761,000 in 2019).
Commitment to Safeguarding Data
In an age where data integrity can make or break a business, MSPs adopting immutable backup strategies are sending a clear message: they prioritize their clients' security and are prepared to face the evolving challenges of the digital era. This commitment translates to building trust — a commodity that's becoming increasingly rare in the digital age.
By assuring your clients that their backup data is secured through an immutable backup approach, you are essentially saying, "We have your back, come what may." This reassurance not only instills confidence in your technical capabilities but also positions you as a partner invested in your clients' long-term success.
The Long-Term Impact: Trust in Your MSP Organization
In a world where a single data breach can bring down even the most prominent companies, MSPs must not only adapt but also stay ahead of the curve. Immutable backup is one proactive solution you can consider in response to an ever-evolving threat landscape. It demonstrates the willingness to confront new challenges head-on and the dedication to maintaining data security even in the face of unprecedented attacks.
In the realm of data protection, trust is paramount. Companies entrust their sensitive information to you as their MSP, expecting that data will be handled with the utmost care and security. As you adopt or even just propose immutable backup strategies, you send a resounding message to your clients about your ability to safeguard this data, and therefore their trust. What's more, you are signaling that you are taking a proactive approach for your clients to secure their digital futures. In doing so, you are reinforcing your value as a trusted advisor to clients and building a relationship for many years.
Steps for Keeping Backup Data Safe from Ransomware
Cloud and local backups protection
Backup and recovery operations
How to use backup software to centralize backup operations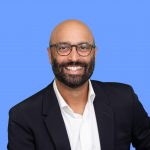 About the author
Kurt Abrahams is the Chief Marketing Officer at MSP360 with expertise in technology marketing, cybersecurity and AI based technology.