Ransomware attacks have plagued organizations of all sizes in the past few years, and most business owners around the world are looking to not only prevent an attack but also minimize the impact a successful attack will have on their organization.
One way a managed services provider (MSP) can support its clients on this mission is through emphasizing immutability of data as part of an overall ransomware protection strategy. Immutability is a feature that prevents data from being modified, encrypted, or being erased. For backups, this means a pristine copy of a company's data or environment is protected and cannot be tampered with for any reason.
Immutable backups aren't a new concept, though they certainly take on new relevance and meaning in the world of ransomware protection. In the case of ransomware, this means that immutable data cannot be encrypted, modified, or deleted — effectively halting the attack in its tracks. This is a critical feature for businesses in 2021, where ransomware nearly doubled in frequency in 2021 to account for 10 percent of all cyberattacks and 37 percent of organizations reported being the victim of an attack.
In addition to helping prevent an attack from devastating the organization, immutability can also give a company a solid backup to recover its systems from. Organizations that are hit by ransomware but were proactive and had an immutable backup in place, can quickly restore their systems back to a healthy status. As a result, they can limit operational downtime and reduce overall costs and the effects of an attack on their business (an important factor when the average ransomware recovery cost is $1.85 million, up nearly double from $761,000 in 2019).
Putting an immutable backup in place
In MSP360 Backup, immutability is supported for Amazon S3, Wasabi and Backblaze B2 storage providers.
Creating an immutable backup takes some work and planning, which is where the MSP can play an important role as a trusted advisor to their clients. Perhaps most importantly, it's a proactive tool that needs to be done before it is needed, meaning once an organization has been hit by an attack it is already too late to begin the process.
An immutable backup can be created in several ways, including on optical technology, enterprise disk arrays and purpose-built backup appliances. Increasingly, more organizations are also building and storing immutable backups in the cloud because it can easily be air-gapped from primary storage and are easily accessible from many locations in the event they are needed.
Further reading Immutable Data Backups Explained and How It Works in MSP360
The result of these efforts is for an MSP to strategically help their clients adhere to metrics for recovery time objective (RTO) and recover point objective (RPO), or the time they can tolerate to be offline for and how much data they can stand to lose.
Business Continuity Essentials: RTO, RPO, and More
Main components of business continuity,
Difference between business continuity and related concepts,
Measurable metrics, and much more.
While there are many benefits to an immutable backup as part of an overall ransomware strategy, there are some drawbacks that may prevent every business from embracing this approach. First, it can be time consuming and tedious to set up and maintain (though this is where an MSP could support the initiative). Secondly, it can be costly, which can also prevent some businesses that don't have the budget to support an immutability plan.
Building a long-term ransomware strategy
If one thing is clear, it's that ransomware is not going anywhere. MSPs have a responsibility to their clients to help them limit the increasing risk facing their organization by leveraging tools like immutability that are available to them. By serving as a trusted advisor on critical technologies like this, an MSP can hopefully stand as a valiant guardian between the threats of the world and their clients business operations.
Steps for Keeping Backup Data Safe from Ransomware
Cloud and local backups protection
Backup and recovery operations
How to use backup software to centralize backup operations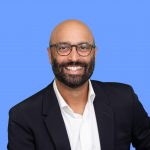 About the author
Kurt Abrahams is the Vice President of Marketing at MSP360 with expertise in technology marketing, cybersecurity and AI based technology.