While MSPs predominantly prioritize expanding their hardware and software resources, it turns out their clients tend to see things differently. Numerous research studies have established that MSP customers consider service experience to be the most important aspect.
This explains why 69% of the customers who've recently dropped their managed service providers admit that they were driven by "poor service experience."
Consequently, managed service providers are strongly advised to optimize their customer support systems if they intend to minimize their overall churn rate.
And in this regard, one of the most effective approaches is, of course, automating IT customer support systems.
Gone are the days when all an MSP company needed was a couple of phone lines and an email account. The current breed of managed service clients is far more sophisticated, which means you require an adequately streamlined customer support system.
Now, this is precisely where automated ticketing systems come in, and it turns out that there's a wide range of both cloud-based and self-hosted solutions that managed service providers can comfortably leverage.
This article focuses on seven of the best free open-source help desk ticketing solutions you can choose from for use in your organization. More specifically, you can find here all the principal features and functionalities they come with, plus the type of organizations they're built to support.
But, before we dive deep into the nitty-gritty, let's explore what help desk software solutions are all about, as well as the primary considerations when choosing one.
What Is MSP Ticketing System?
Although help desk ticketing solutions may operate differently, one thing remains constant: they're all built to make it easier for support teams to serve their customers efficiently.
And by "efficiently", we mean streamlining support systems across multiple channels, automating repetitive tasks, assigning customer tickets to the relevant experts, facilitating extensive collaboration between support agents, tracking conversations and, most importantly, processing customer requests promptly.
In a nutshell, therefore, your MSP help desk software should give you just the right set of tools you need to optimize your customers' service experiences holistically.
However, the only problem is that finding the perfect one is not as easy as it sounds. There is an overwhelming number of possible solutions on the Web, offering different capabilities at a range of prices.
So, to help you sort through the options, here's a detailed guide on the fundamentals you should consider to choose the best MSP ticketing system.
Factors to Consider When Choosing a Ticketing System for MSP
Channel Support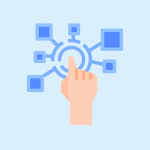 Help desks typically support a range of contact channels, including social media, web forms, community forums, live chat, SMS, phone calls, and emails. They integrate multiple contact channels on one centralized platform.
Sadly, however, the software costs here tend to increase as you introduce additional channels. So you might want to focus on only the most important contact options for your customers while leaving room for possible channel upgrades in the near future.
What's more, your selected ticketing system should provide a holistically interconnected omnichannel framework for consistent customer experiences across different channels.
Budget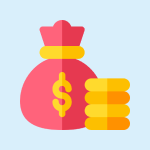 All things considered, there's no standard budget or pricing for automated ticketing systems. Rather, your budget size should be based on your IT support needs, the number of agents you're planning to host within the system, the size of your client base, plus your company's projected growth in the near future.
Most of the solutions we've sampled so far offer multiple packages at varying rates. And while the pricing of each package is predominantly determined by the corresponding scale of features, software solutions also tend to take into account the number of users allowed in each of the packages.
Hence, the larger your IT support team, the more you should expect to pay in the long run.
It's worth noting, however, that not all ticketing systems will charge you for their service. There are several outstanding open-source solutions you could leverage for free.
Number of Agents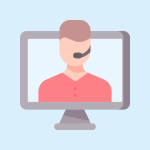 As we've already established, help desk ticketing solutions allow support agents to collaborate extensively for quick resolution of customer tickets. Therefore, you might want to compare your software options based on their collaboration capabilities.
One of the most important elements, for instance, is the number of supplementary agent accounts allowed on each single admin account.
Additionally, you should take into account the corresponding account privileges allocated to various team member roles, as well as the overall support workflow when multiple agents are working simultaneously.
In essence, a great tool gives you the power to coordinate your customer tickets between multiple team members, while the agents themselves get to interact freely as they share different tasks.
MSP360 Managed Backup Service
Cross-platform backup and recovery
Flexible licensing
Bring-your-own storage approach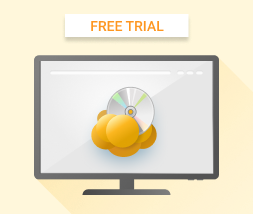 Scalability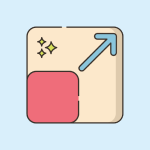 The managed services ecosystem is never static. It keeps morphing dynamically as companies adjust their resources and packages in response to ever-changing customer needs, IT trends, and other market factors.
Accordingly, your help desk ticketing system should be scalable enough to accommodate the corresponding adjustments you make to your customer support framework.
You could, for instance, think of adding users to expand your support team. Or, on the other hand, maybe you could do a major system reconfiguration by customizing the underlying source code.
In that case, an open-source, cloud-based option would be best, since it can be extensively tweaked and upgraded or downgraded to respond to your needs in real-time.
But, don't get me wrong. On-premise, open-source software solutions are not bad either, especially if you're going to want uninterrupted system control.
All in all, the trick here is to go for an MSP ticketing system that scales easily on an as-needed basis, without major cost ramifications.
Language Support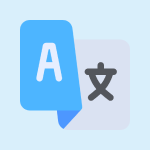 As your MSP company expands internationally, there's a possibility that it will progressively attract a multilingual client base. For this reason, you might need ticketing system that supports multiple languages.
That said, the best approach here is first to assess your company's past and current growth path, as well as your overall goals and objectives. Then, of course, consider all the potential areas you might expand into over the long haul.
Support Availability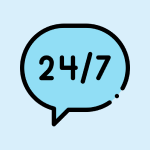 Your MSP ticketing system's availability should coincide with your company's customer support availability. It's that simple.
If you're planning to offer 24/7 customer support, for instance, your only choice is a tool that provides round-the-clock uninterrupted access to all your contact channels.
And we're not talking about agent access alone. Ideal ticketing software for MSPs should also come with a dynamic auto-response tool that's capable of issuing replies 24/7. This keeps everything running when your support agents are unavailable.
Furthermore, it reduces your customer service workload, since the common queries are answered instantly by the system. In the meantime, your agents are left to prioritize complex customer issues.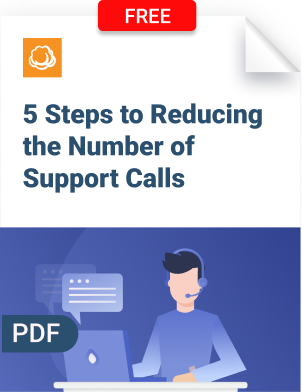 Active Community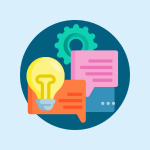 MSPs typically favor help desk ticketing software solutions that are backed by a responsive team of in-house tech-support experts, along with a resourceful knowledge base. They all come in handy when you're trying to learn the ropes, or possibly to find ways to solve a technical issue.
However, when you come to think of it, in-house support and a knowledge base are just the bare minimum. Another critical resource you might want to add here is an active community, especially if you're dealing with an open-source ticketing system.
Although they are often overlooked, such active communities provide the best forums for sharing ideas and tips with your MSP peers, as well as industry experts. You can think of them as a form of crowdsourced support that'll teach you additional interesting things about your help desk ticketing system.
Reporting and Analytics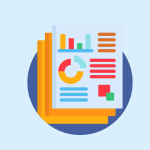 After you set up a customer support team, you'll need to keep tabs on your agents' activities, plus review their overall performance every now and then. That means your ticketing system should be able to monitor everything they do, and subsequently use the info to generate accurate performance reports.
Some of the primary metrics you should have in such reports include the number of logins, tickets assigned, and tasks completed by every single team member.
But that's not all. A good ticketing system should dig deeper and analyze a much wider range of parameters, then ultimately provide insights such as the average customer satisfaction rating for each agent, plus the corresponding average call duration.
Other than that, you might need to dissect the information according to the types of tickets raised, the precise contact channels used, and more.
Hence, the best approach here is to assess your tool options based on factors like the type of reports they generate, their custom reporting privileges, the specific performance parameters they can monitor, etc.
Adhering to SLAs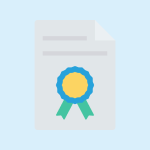 Adhering to service level agreements might seem like a pretty simple thing for general customer support agents.
But, when it comes to the world of MSPs, things tend to get a bit complicated. IT support agents, especially in the B2B space, often have a hard time remembering the specific SLAs they're required to apply in each ticket case.
So, to avoid such scenarios, it's always advisable to evaluate your MSP ticketing system options on the type of SLA features they offer. The goal here is to choose one that gives you comprehensive SLA management capabilities.
It should, for instance, allow you to create multiple SLA policies, as well as configure the accompanying system notifications to ensure consistent all-round compliance.
Integrations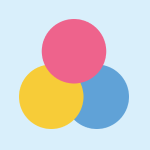 The best IT help desks on the market support a wide range of relevant third-party app integrations.
Apart from the standard e-commerce platforms, they embed with popular business applications, such as CRMs, marketing automation tools, and hardware and software asset management solutions.
Consequently, they form a tightly knit data exchange ecosystem, which then helps MSPs streamline their services and customer interactions accordingly.
Therefore, to capitalize on such privileges, you need to prioritize the ticketing solutions that are not only compatible with your current system tools, but also happen to provide a host of relevant pre-built integrations.
Learn how to Integrate MSP360 Managed Backup into your help desk portal.
7 Best Free Open-Source MSP Ticketing Systems
While we've mentioned quite a number of desirable software features, it has to be admitted that there are two particularly outstanding characteristics that turn out to be the most attractive. In other words, they are the two ultimate features that the bulk of MSPs tend to want in their help desk ticketing systems.
Yes, you're right, we're talking about "free" and "Open Source". The reason is that free tools are undeniably the most economical option, while open-source software solutions are known to be extensively customizable.
Now, thankfully, there are multiple ticketing software solutions that offer both of these advantages. And to help you make a perfect selection for your company, we've narrowed them down to the best seven options. They include:
osTicket
SpiceWorks IT Help Desk
Hesk
Faveo Help Desk
Liberum Help Desk
Help Desk Z
Solarwinds Web Help Desk
Here are their respective feature details...
1. osTicket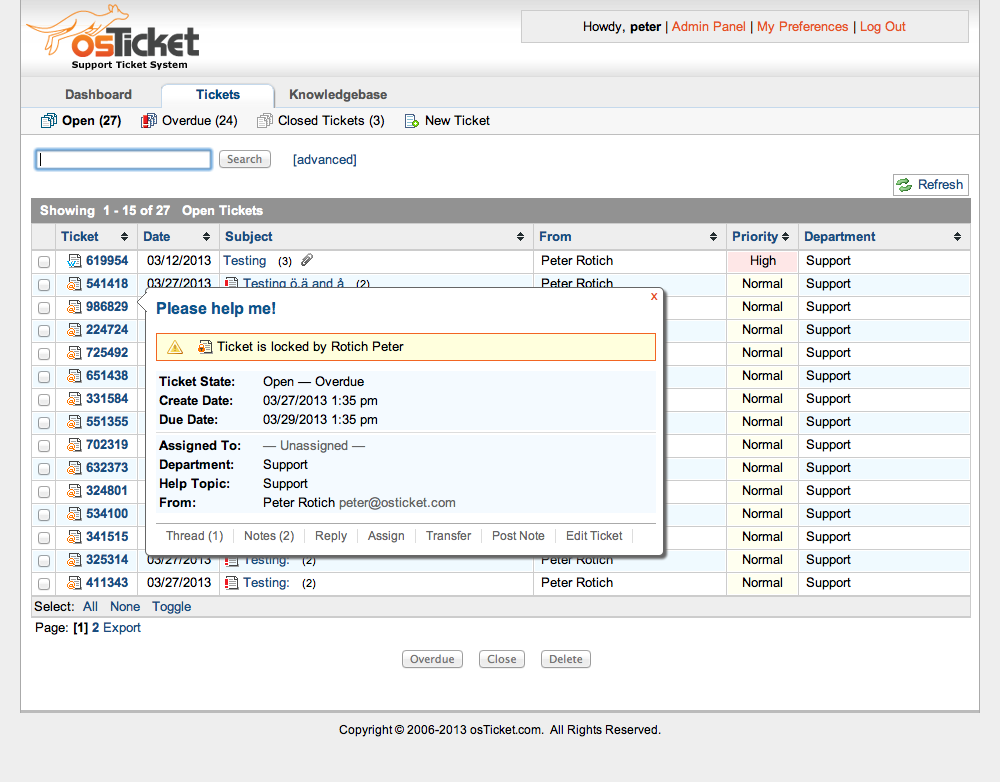 osTicket is an extensively provisioned ticketing solution that comes in three different versions.
In addition to a cloud-hosted edition, osTicket offers an enterprise appliance version, plus a self-hosted open-source edition that's capable of running on pretty much any PC operating system.
Collectively, the three variants offer features such as advanced search, a customer portal, service level agreements, thread action, auto-responders, agent collision avoidance, help topics, ticket filters, custom queues and columns, custom fields, etc.
It's worth noting, however, that only one of these editions is available free of charge. And, as you've probably guessed already, we're talking about the self-hosted open-source version.
It's permanently free, without any extra charges, while the cloud-hosted edition will cost you anything from $9 per agent per month. The costliest option is osTicket Enterprise Appliance, which is seemingly built to serve large-enterprise teams.
But, make no mistake; although the premium versions come with extra functionality, you probably won't need them any time soon. osTicket Free is still a solid option that offers a decent range of help desk features, all of which have been specially optimized to support small customer support teams.
osTicket Main Features
Email Service Integration: You can integrate the app with your email service for increased convenience as you respond to your clients' tickets.
Custom Fields: To help you collect relevant information from your customers, osTicket gives you the freedom to embed your own custom lists, fields, and forms onto its default web tickets. Consequently, your clients get to view them based on the specific help topics they select, or the type of web tickets they choose to raise.
Automated Ticket Routing and Ticket Filters: When the tickets start rolling in, osTicket further saves you the trouble of managing everything manually. It basically takes over the role of ticket routing and proceeds to direct your customers' tickets automatically to the relevant agents or departments, as well as to trigger actions.  All these automated processes are defined by the criteria rules you set through ticket filters.
Help Topic Sorting: You can configure the routing system to apply different automation rules based on the ticket topics. This comes in handy when you need to direct specific types of client inquiries to the relevant departments.
Assign and Transfer Tickets: And speaking of departments, osTicket is capable of much more than just routing tickets to their respective departments. You can also configure it to assign, transfer or refer tickets to the right agents automatically.
Automated Replies on Ticket Creation: For the tickets you're unable to attend to, you could set osTicket to send well-personalized auto-responses.
Customer Portal: osTicket finally tops all that off by making life easier for customers, too. Your clients essentially get a customer portal for creating their user profiles, as well as keeping tabs on their tickets.
2. SpiceWorks IT Help Desk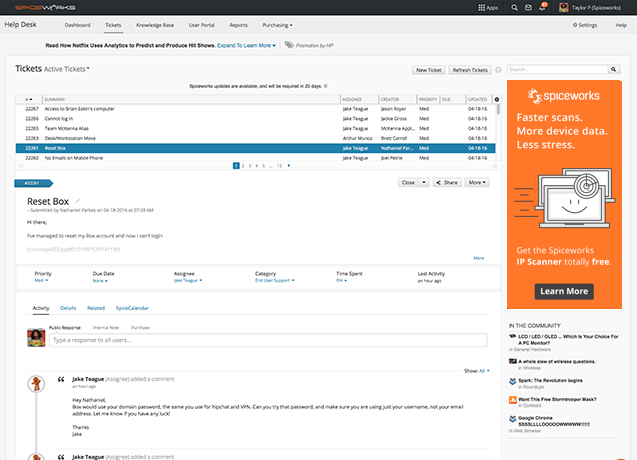 SpiceWorks is a globally renowned brand that continues to empower IT enterprises with its range of specialized open-source software tools, which mostly focus on network monitoring and enterprise project management.
While the SpiceWorks IT Help Desk software is one of the company's most recent additions, it has picked up like wildfire and has been challenging even the seasoned industry leaders in the IT space.
Well, in case you're wondering, the secret to SpiceWorks IT Help Desk lies not only in its pricing strategy, but also the set of features it comes with. More specifically, the software is built to help IT departments holistically streamline and enhance their request-handling capabilities.
Then, get this. Technically, the SpiceWorks IT Help Desk is available on two fronts. You can either download the self-hosted Help Desk version or simply proceed with its Web-based twin, called Cloud Help Desk.
Whichever you choose, the pricing is the same. They are both completely free of charge.
It's worth noting, however, that the self-hosted Help Desk version is the only one that provides the full ticketing feature set. Cloud Help Desk, on the other hand, doesn't stretch beyond SpiceWorks' standard help desk management features, such as a customizable user portal, an intuitive dashboard, email reporting capabilities, and ticket management functionality.
In short, therefore, your IT support team would be much better off with the original SpiceWorks Help Desk software, as opposed to the cloud-based edition.
SpiceWorks IT Help Desk Main Features
Private Ticket Replies and Comments: Team members can freely add their own comments and replies to the customer tickets they receive within the system.  This subsequently helps them keep track of each ticket, as well as follow up on any pending issues or tasks.
Custom Reports: In addition to the standard reports generated by the system, SpiceWorks allows you to create your own custom reports. Hence, you get to compile the most critical performance insights, while leaving out the metrics that you consider to be less important and least impactful.
Knowledge Base: SpiceWorks IT Help Desk takes collaboration to a whole new level by providing a comprehensive and dynamic knowledge base. It gives you direct access to a wide range of helpful resources from the SpiceWorks community, which you can further edit to align everything with your MSP system. It doesn't end there, though. SpiceWorks additionally allows you to come up with your own private articles, compile resources for sharing with your team members, as well as set up a knowledge base for your customers' user portal.
Active Directory Integration: SpiceWorks allows you to embed its default Help Desk platform with Active Directory for increased control of your IT systems. You can, for example, have the system automatically register your customers, verify their credentials in the portal, and tag their respective tickets.
Multi-Site Support: If you happen to host clients on multiple sites, you can go ahead and stretch the help desk system to cover all of them. This way, you should be able to manage everything from one centralized dashboard.
IT Asset Management: SpiceWorks further provides a Connectivity Dashboard for the convenient tracking of your IT infrastructure. From this vantage point, you can keep tabs on both hardware and software resources, as well as respond accordingly when issues arise. When you're away, you can also rely on the system to send email alerts in the event that any part of your infrastructure goes offline.
3. Hesk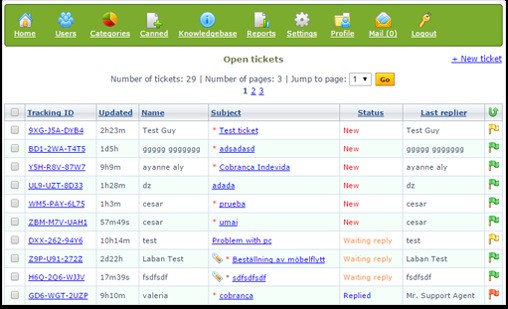 If SpiceWorks IT Help Desk and osTicket seem to be a bit complicated for your team, you might want to try out the PHP-based Hesk ticketing system.
Unlike the previous two applications, Hesk is exceptionally lightweight and offers a very simplified help desk system.
Its user interface, for starters, is pleasantly easy to use, especially for beginners. Plus, they'll love it here, since there's no steep learning curve. The entire process of downloading the app from its main site, setting it up, and then customizing its tools should only take you a couple of minutes.
And, while you're at it, you'll also notice that Hesk is extensively customizable. You can even configure its header and footer layouts to blend in with your website. This is one piece of functionality you won't find in most paid help desk software.
What's more, you can go ahead and add custom fields to your Web-based tickets. Then to save your customers the trouble of raising tickets every time they experience a problem, Hesk provides tools for creating an extensive knowledge base.
That said, other notable features you'll find on Hesk include language translation, an auto-close tool for unanswered tickets, a ticket and reply rating system, email notifications, ticket anti-spam, a ticket search function, file attachments, canned responses, unlimited ticket categories, and unlimited customized accounts for your support team.
Hesk Main Features
Extremely Lightweight: Hesk is one of the smallest IT ticketing systems on the market. It comes in the form of a self-installing script that runs on a MySQL database. So, deploying the app should be incredibly easy. And if you're worried about your system's compatibility, the only thing you need here is a MySQL database that supports PHP 4.3.2 or higher. Otherwise, you should be able to host Hesk comfortably on a FreeBSD, Windows, or Linux server.
User-friendly Interface: After installing Hesk, one of the first things that'll impress you is its friendly system. Although they are not exactly what you'd call "modern", both customer and agent interfaces come with a very simple and straightforward design. Their layouts feature minimal but clear text links with huge self-explanatory graphics. That means you should have an easy time learning the ropes and getting used to how everything works.
Team / Department Creation: From your Hesk admin account, you can create more than just staff accounts. It turns out you can go ahead and set up a dynamic customer support system with several well-streamlined teams. The trick here is to take advantage of Hesk's department-creation feature, which is capable of accommodating multiple help desk departments under one centralized system.
Granular Permissions for Staff: Another benefit the Hesk admin account offers you is the holistic management of your agents' accounts. Apart from creating them, you also get to define their respective roles and access privileges. In short, therefore, Hesk allows you to configure various permissions for each staff account you add to your support teams. Then, after your agents take up their positions, Hesk further gives you an uninterrupted view into their account activities.
Detailed Reports: Thankfully, you won't be the only one tracking activities here. Hesk has an analytical engine that'll supplement your efforts by keeping tabs on not just your team's activities, but also the corresponding customer actions. Armed with such data, Hesk then crunches the numbers to give you detailed reports about your entire ticketing system. Hence, you can easily assess your agents' performance on a regular basis, as well as identify possible weaknesses within your help desk framework.
4. Liberum Help Desk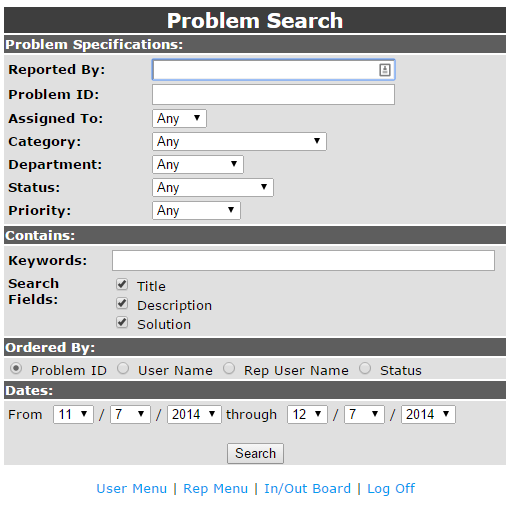 Liberum Help Desk is a flexible open-source ticketing system that's specifically built to serve small to medium-sized IT MSPs and departments. It comes in the form of a simple, straightforward Web interface, which offers a myriad of tools for collaboration, as well as tracking and managing technical support issues.
To deploy the software, the only thing you need is an IIS-enabled Windows Server. Liberum Help Desk comes with a very basic open-source framework that's written in ASP and HTML, then subsequently licensed under GNU GPL.
Based on that alone, you can be assured that Liberum supports full appearance customization. You can extensively adjust its appearance based on your preferences.
Additionally, you can configure its email notifications and templates, and maybe throw in additional page and SMS notifications, as well as set up multiple staff logins to accommodate a large team of support agents.
When you eventually deploy this MSP ticketing system, your team should expect email notifications for each raised ticket. Additionally, Liberum allows them to sort through numerous problems based on the dates, descriptions, categories, and usernames attached to each ticket.
Liberum Help Desk Main Features
Active Directory Integration: For increased system control and convenient management of hardware plus software assets, Liberum Help Desk is built to integrate seamlessly with Active Directory. Now, for the sake of clarity, Active Directory is a specialized Microsoft technology that runs on the Windows Server OS. MSPs continue to use it to manage and control networked devices, domains, user accounts, and software. So the integration of Liberum with Active Directory should have the capacity to provide a decent range of asset management capabilities.
Customizable Email Notifications: Liberum Help Desk uses its email notifications to keep you consistently in the loop about your customer service operations. Such messages can, for instance, alert you as soon as the system receives a new customer ticket, or provide basic real-time insights into how the whole customer support system is performing. The precise details here depend on how you choose to configure your email notifications. And when it comes to that, Liberum allows you to define the types of notifications you'd like to receive, as well as the specific parameters you'd prefer to leave out.
SMS Message Notifications: Although email-based notifications are considered reliable when you need quick alerts, they are not fast enough for instant messaging. So, you might not want to count on them completely for urgent alerts about your customers' issues. Instead, you'd be much better off with Liberum's other alert option: SMS message notifications. These are usually sent directly to customer support agents when a critical ticket is submitted. Speaking of which, Liberum also gives you tools for ranking all your customers based on their severity levels. That's how you get to determine whose ticket the system should consider critical enough for an SMS message notification.
Detailed Reports: Apart from email and SMS message notifications, Liberum uses reports to keep you posted on your customer service activities. However, unlike typical notification messages, the reports here are pretty detailed, as they provide in-depth information about various key performance metrics. You can use them to analyze each agent's performance, your entire department's work rate, and the overall system usage, as well as the corresponding ticket numbers.
Fully Customizable Framework: While Liberum is generally considered to be a lightweight help desk software product, it's quite heavy on customization. For starters, Liberum's open-source structure alone gives you the freedom to reconfigure its underlying code according to your precise system needs. When it comes to system integration, Liberum is flexible enough to be seamlessly embedded with any database (Access or SQL), and user authentication (NT, integrated, or database held) in your MSP company. Then once you're done, you can proceed with appearance customization, which shouldn't be a problem either. You just need to edit the HTML code on Liberum's graphical interface and you'll have yourself an MSP ticketing system that blends in perfectly with your website.
5. Faveo Help Desk

Faveo Help Desk is yet another ticketing system that was developed to help startups and small to medium-sized enterprises with their customer support operations.
This cloud-based solution is particularly optimized for priority management, SLA, and ticketing, with features such as email integration, real-time chat, IT asset management, customizable branding, multichannel communication, ticket tracking, network monitoring, document storage, interaction tracking, ticket management, and a knowledge base.
And as far as flexibility is concerned, the Faveo Help Desk software supports a wide range of integrations, including business applications.
Another way to customize it would be to configure its tools, which, as a matter of fact, are quite dynamic and adjustable.
Faveo Help Desk Main Features
Advanced Ticket Search: Faveo Help Desk comes with a built-in search tool that allows you to sort through different types of tickets using a range of filters. You can, for example, search and identify all the tickets raised by a specific customer within a selected time period.
Built-In Knowledge Base: Faveo offers a built-in resource center that accommodates an extensive knowledge base. This is where you publish all the troubleshooting guides and onboarding articles you think will be helpful to your customers. What's more, Faveo Help Desk's knowledge base supports even FAQ sections. So, as long as you organize all the topics accordingly, your clients should have an easy time finding answers to their common system queries.
Sorting Articles Based on Categories: To help you organize the volumes of resourceful articles that are compiled by your team over time, Faveo provides a couple of easy-to-use sorting tools. You can take advantage of them and group your articles accordingly, based on shared parameters. Most users would, for instance, categorize such resources by their respective topics.
Article Comments: The knowledge base here isn't closed off. Rather, Faveo applies a conversational approach by allowing your customers to drop their comments on your published articles. This promotes the exchange of ideas, and you have the ability to gauge how resourceful your knowledge base articles are to your customers.
Ticket Ratings: And speaking of comments, Faveo has another great way of generating feedback from your clients. Yes, that's right. The ticket rating feature does exactly what its name suggests: customers are given the freedom to rate your support system based on how satisfactory they find your ticket assistance. Hence, you can think of the cumulative ticket ratings as a relative measure of your average customer-service satisfaction rate.
SEO-Friendly Links: As part of your website, it's only natural for the customer support area, including its knowledge base, to have an influence on your overall SERP ranking. However, as you'd expect, many MSPs tend to ignore optimizing their help centers for search engines. But, thankfully, that's not the case with Faveo Help Desk, as it tries to change the trend with its SEO-friendly URLs. It essentially gives you the power to optimize your help center by customizing even the default URLs to create SEO-friendly ones.
Daily Notifications and Reports: This ticketing system is built to help you stay on top of everything at all times. More specifically, it regularly provides notifications and reports to keep you posted on the overall progress of your customer service operations. The notifications themselves are fundamentally displayed on Faveo's Web app in the form of social-media-like alerts. Reports, on the other hand, feature a range of KPI metrics on agent performance, ticket resolution, SLA adherence, customer satisfaction, and much more. Additionally, you'll notice that the system generates such insights via intuitive visual charts and numeric information.
Dashboard Reports: The Faveo Help Desk ticketing system helps you keep tabs on all the critical customer service operations directly from the dashboard. The visual charts here provide real-time insights into the number of resolved and pending tickets, as well as the corresponding support performance levels.
Priority Management: If you'd like to enhance your support team's overall responsiveness or the overall ticket resolution speed, you might want to capitalize on Faveo's priority management capabilities. The tools here are great for configuring the preferred ticket resolution sequence, as well as assigning specific ticket resolution times. That means your support agents are compelled to handle various customer issues at precisely the right time. And to avoid conflicts between them, Faveo further throws in a ticket-locking tool in order to block off other team members once you've claimed a ticket. Hence, you should be able to streamline your team collaboration and prevent instances of dual ticket replies.
Auto-Replies: Faveo comes with an auto-response tool that's capable of setting up various custom automated ticket replies. The point here is to minimize the workload for your support agents by having the ticketing system automatically provide instant responses to common queries. Plus, you can capitalize on its response templates to prepare personalized replies quickly, which could ultimately go a long way towards boosting your overall customer satisfaction rate. What's more, this automated system can comfortably run day and night. This means you can maintain round-the-clock customer support when your team is away. The Faveo automation system has also proven to be an effective ticket router. It picks up numerous customer queries at the same time, sorts through them, and then directs each one to a relevant department.
Email Templates: Since providing customer support often involves repeatedly retyping the same responses, Faveo tries to make things much easier with its email templates. You can think of them as predefined email messages that you can resend multiple times to save yourself the trouble of rewriting ticket replies. In essence, Faveo allows you to create numerous email templates, and then apply them to as many customer queries as you want. It even provides a rich HTML text editor for building and customizing your email templates in HTML text.
Ticket Workflow: Faveo is very open when it comes to ticket workflows, as it allows you to set up your own custom workflow. And while you proceed with the whole process, you'll notice that the ticket workflow here is quite dynamic, with varying flexible options and rules that you can easily apply along ticket resolution pipelines. You could, for instance, set up a fully automated system of routing tickets and issuing responses to common queries. It's also possible to maintain a well-streamlined collaboration system, with multiple support agents working together, as well as sharing ideas and resources between themselves.
6. Help Desk Z
Just like Hesk, Help Desk Z is a simple PHP-based open-source ticketing system that facilitates on-site customer support.
Once you embed the software with your website, it gives your clients the chance to raise an unlimited number of web tickets, which you can subsequently coordinate and manage through an intuitive, user-friendly admin interface.
More specifically, Help Desk Z allows you to set priority levels for each ticket, after which you can also organize multiple tickets by grouping them accordingly.
The ticket workflow doesn't end there, though. You can further allocate specific ticket groups to selected agents based on their expertise and availability.
Then to make things much easier for your agents, you might consider capitalizing on Help Desk Z's preformatted replies, which will save them the trouble of retyping the same replies over and over again.
Another approach that has proven to be effective in minimizing the workload is customizing the type of data the ticketing system collects from your clients. A few tweaks here and there should have your customers submitting tickets with all the relevant information fields.
When it comes to appearance customization, Help Desk Z comes with a Twig template engine, which makes layout configuration easy and convenient.
Help Desk Z Main Features
Ticket Groups: You can easily organize numerous tickets by grouping them based on their shared parameters. This provides you with a much neater view of all the common customer queries, plus you get to manage everything easily and more conveniently. You can, for instance, perform bulk actions on multiple tickets by simply deleting and categorizing a ticket group. You can also assign a group of tickets to selected agents who possess relevant technical skills or expertise.
Canned Responses: Help Desk Z's canned responses save your support agents the trouble of retyping the same ticket replies over and over again. Instead, they simply respond to common queries using preformatted messages. It really is that simple. Just identify all the common ticket issues, group them accordingly, and then come up with their universal responses.
Custom Fields: To avoid shooting in the dark while you resolve issues, use custom fields to compel your customers to submit all the required information. This feature essentially gives you the benefit of customizing your customers' ticket submissions.
Knowledge Base: You can help your customers get to the bottom of their issues by creating a well-detailed knowledge base. With the right resources, your customers should be able to troubleshoot and resolve simple but common problems without the necessity of involving your support agents.
News: In addition to the knowledge base, Help Desk Z comes with a news tool to keep your customers posted on current events surrounding your MSP organization.
Email Piping: It turns out you don't always have to respond to your customers' tickets from the default messaging area. The trick here is to leverage the Help Desk Z LoginShare module, which facilitates integration with a wide range of third-party apps,- including email clients. So, in short, you can embed your email service and proceed to open, as well as reply to, your customers' tickets directly via email.
7. Solarwinds Web Help Desk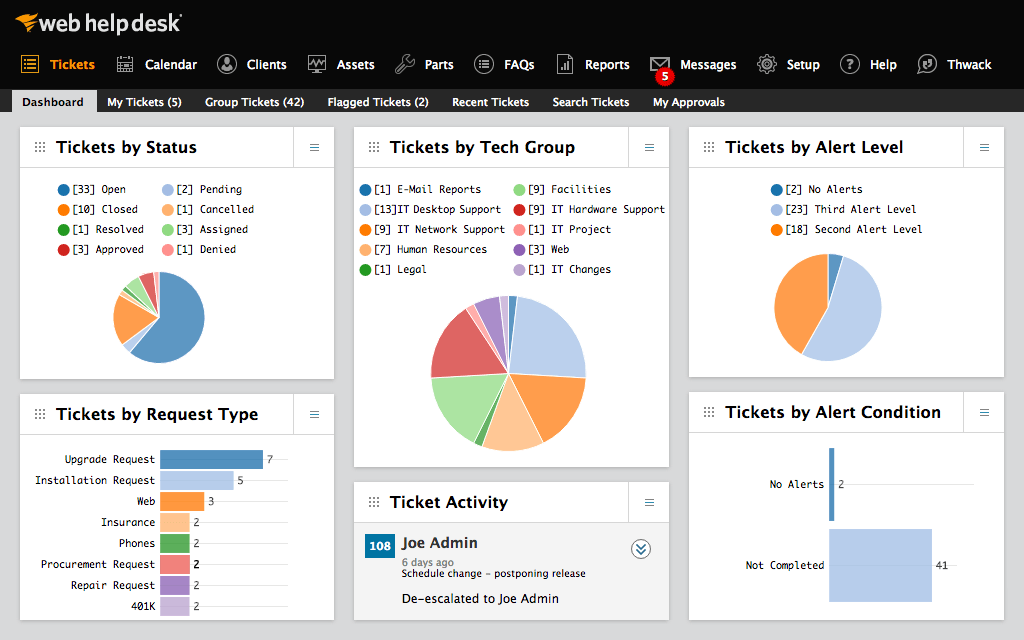 SolarWinds Web Help Desk is a great option if you're seeking a specialized open-source IT ticketing system that automates ticket management.
And by "ticket management", we mean that you can confidently rely on it when it comes to ticket escalation, routing, and assignment. This software is capable of automating the entire ticket management pipeline for an unlimited number of end-users.
That's not the only specialty here, though. SolarWinds Web Help Desk is also renowned for its impressive asset management tools. It's quite the workhorse when it comes to tracking and updating both hardware and software resources.
Another element you can track with SolarWinds Web Help Desk is your agents' activities. The system monitors how your agents are handling your customers' tickets to give you a better understanding of not only your team's performance but also the overall customer support needs.
Then, to top that off, SolarWinds Web Help Desk ensures that your customer support agents adhere to your organization's service level agreements.
Now, judging by all these features, it's pretty obvious that SolarWinds Web Help Desk was built to combine standard help desk automation with asset management. It tries to help you resolve your customers' issues quickly and conveniently, as well as manage all the IT assets attached to your network.
But, here's the kicker. Although SolarWinds Web Help Desk doesn't charge any fees for download, installation, or monthly subscription, it's not completely free of charge.
The longest you can use it without paying a dime is 14 days. Then, after the free trial, you're required to pay a one-off license fee based on the number of customer support agents on your team.
For instance, 1 to 5 agents will cost you about $700 for each team member. Then the fee rate reduces as the size of the team expands; so 51 to 75 agents will cost you about $615 for each individual, while 76 to 100 technicians are charged $580 per license.
So, in the end, the cumulative costs could add up quite substantially for an MSP enterprise with a large customer support department. But then again, the one-time rates here are still considerably cheaper than most of the premium ticketing systems with the same range of features.
Therefore, in all fairness, SolarWinds Web Help Desk is a worthwhile investment.
SolarWinds Web Help Desk Main Features
Intuitive Service Request Interface for Customers: When your customers access their user portal and attempt to place service requests, the system will first direct them to the relevant knowledge base resources for quick self-resolution. This, of course, minimizes your agents' workloads, and it helps clients learn how to troubleshoot and self-resolve their issues. But, in the event that SolarWinds Web Help Desk fails to display a helpful resolution article, your agents can jump in quickly to save the day. It only takes a couple of clicks to search through the knowledge base, identify the right resource, and then include its hotlink in the ticket reply.
Help Desk In-Depth Reporting: SolarWinds throws in a wide range of analytical tools that track various metrics, as well as dig deep into the numbers to generate detailed reports. Consequently, they provide you with insights into not only your agents' performance, but also incidence frequency, real-time billing, and customer support needs by location. What's more, you can additionally run different types of surveys on your customers, and then publish the subsequent insights in the form of graphical reports. They might prove to be quite handy for identifying possible system weaknesses. In the meantime, you can also keep tabs on your customer service operations using various real-time charts on the dashboard. They should help you make timely decisions on critical system adjustments.
Built-In Knowledge Base: SolarWinds Web Help Desk boasts a pretty dynamic built-in knowledge base system that goes beyond the basic stuff. Apart from a comprehensive customer knowledgebase, you can also build an accompanying FAQ section, complete with all the resources your clients might need in order to resolve their common problems. And that's not all. This ticketing system further allows you to create an internal knowledge base for your customer support agents. They can then take it from there and compile various resources with their colleagues, as a way of sharing the proven tricks for resolving recurrent IT problems.
SLA Management: With this help desk platform, you should have an easy time setting up, streamlining, coordinating, and managing a vast array of service level agreements. It tries to keep your team members compliant at all times, as well as make it easy for you to align your SLAs with your clients' needs. You can, for instance, have the system automatically escalate all the SLA due dates to ensure timely adherence. SolarWinds Web Help Desk will further proceed to alert your agents through various visual dashboard notifications and email. Additionally, you can tweak the type and sequence of reminders you want, and set them by date, tier, or SLA priority. Over and above all that, SolarWinds is capable of generating custom SLA reports, complete with critical KPIs. Hence, you can go ahead and review your support team's overall adherence trends, plus identify all the possible weaknesses that you might need to work on.
Conclusion
And there you have it. The seven best free and open-source ticketing software solutions for managed service providers who want to enhance their customer support capabilities.
It's worth noting, however, that although they share a couple of features here and there, these tools operate very differently. Each of them is exceptional in its own way, with unique features and functionality.
Therefore, you might want to assess your company's needs thoroughly, so you can pick the ideal option. In other words, try to identify an MSP ticketing system that's perfectly aligned with your customers' preferences, as well as your IT support team's technical demands.