To meet the demands of an evolving customer base, more and more businesses are leveraging IT to maximize operational effectiveness and deliver products and services efficiently to their customer base. As such, they look for MSPs to help them solve the challenges of running an agile organization in today's competitive business landscape.
However, the abundance of companies offering managed IT services makes it difficult for businesses to choose a trusted technology partner. Currently, there is little differentiation between MSPs. Most managed service providers offer a similar suite of services and bundle components. In fact, some services (like remote monitoring) have been commoditized.
To remain competitive, savvy MSPs are adding new services to their technology stack to differentiate their offerings from the competition and increase market share. Such new services can also help attract new clients, boost flat-lining revenue and enable MSPs to break into new business verticals.
Factors to Consider When Adding New Services
If you're looking to scale your operations, client base, and profitability, you will eventually have to add new services to your technology stack. However, this can only be done when you have the resources to deliver such new services to clients. To effectively deliver any managed IT service, you must have the following in place:
Technical capabilities.
Operational maturity.
Skilled and expert IT personnel.
Adequate resources (equipment, and a strong financial base).
The right IT management solutions and software tools.
All five elements must be in place before you add new services to your MSP portfolio and start targeting new customers or upselling existing ones. Also, you'll need to answer the following critical questions:
How large will the demand for your new service be?
How many existing clients will buy the new offering?
How much investment is needed and when will the service become profitable?
Further reading MSPs: How to Upsell Effectively
How to Identify High-Value Services to Add to the Stack
Before taking on new services or adding new services to a bundled offering, you should first ensure that there's a substantive demand for such services. Due to the dangerous and unpredictable nature of the cyberthreat landscape, cybersecurity has become a top priority for most businesses. As such, there is a high demand for cybersecurity solutions and related services, including:
Further reading Providing Managed Security Services
You can remotely manage all of these services on behalf of clients.
Other in-demand services include
Managed storage and backups
VoIP telephony
Network Operations Center (NOC) services
You could also identify a specialized solution or service that appeals to businesses in a specific industry and add that to your stack. This is a great way to expand beyond your current customer base and into new vertical markets. To be successful, however, you must thoroughly research the needs of your target audience, cost projections, revenue potential, and possible competition.
Further reading 5 Tips for Choosing Your Vertical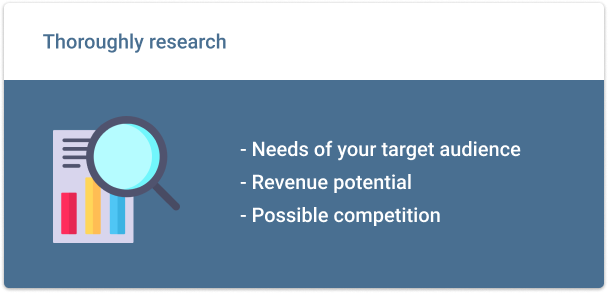 Explore Clients' Unmet Needs
MSPs can access internal insights from operational and performance data to identify unmet client and prospect needs. Assessing the unmet needs of your existing customer base is another way to identify the most profitable services to include in your suite of bundled offerings.
On the one hand, you'll have instant demand for such services, and on the other, the cost of customer acquisition is relatively low. All you need to do is show your clients how these new services can better help them achieve their business goals and you'll simultaneously create more revenue streams while differentiating your MSP firm from the competition.
Create a Value-Added Service Package
Some businesses end up dealing with two or more managed service providers because these firms only offer some of the services they need. Such businesses would value the simplicity of outsourcing all their IT functions to a single technology partner.
Expanding your portfolio to include all the services (from endpoint, antivirus and patch management to cloud, backup and hosting services) that your target audience needs can do wonders for your bottom line.
Further reading MSP Packages: How to Build Your Offer
Wrapping Up
Although more and more SMBs are outsourcing IT functions to managed service providers, a lot of MSPs face tough competition and struggle to remain profitable. This has led to the commoditization of some IT service offerings, forcing MSPs to compete solely on the basis of pricing and resulting ultimately in reduced profit margins.
While limiting your portfolio may make you seem like a specialist, it can adversely impact monthly recurring revenue (MRR) streams and your profitability. To differentiate your offerings, attract new leads and create more revenue streams, adding new services to your stack may be your best option.