How to Sell Managed Services to SMBs
As an MSP, you specialize in technology first and foremost. But running an effective sales operation is critical for any successful MSP business. MSPs must, therefore, understand how to engage with buyers and communicate to them the value of the managed services they sell.
Toward that end, keep reading for a primer on selling managed services to small and medium businesses, or SMBs, a common category of clients for MSPs. We'll start with an overview of best practices to follow when selling in this market, then transition to guidance on how to sell specific types of managed services.
How to Sell MSP Services: Best Practices
There are a variety of best practices to bear in mind when you approach prospects in the managed services market.
Always be helping
Your mindset should be one of helping the buyer. Think of the end goal of the sales process as being not the profitability of your business (even though that may be a factor), but one of solving pain points for the clients you support. This approach helps to ensure that your managed services sales strategy is aligned with what buyers need and want.
To put that mindset into practice, consider the following tips:
Think about pain points you can solve: Determine if and how you can help the buyer with a particular managed service. You should be thinking about this before you even approach prospects. Which problems, pain points or challenges are you likely to be able to solve for a given prospect, based on the type of company they run, the industry they operate in, or similar factors? SMBs commonly face a set of different pain points, which are a good starting point for thinking about how you can provide value to them.
Set clear expectations: Strive to set clear expectations and be transparent in every interaction. Don't hide or overstate the facts about your managed service in the interest of making a sale. Many prospects will see through this and turn you down. If they don't, and you fail to deliver fully on the service you promised, you end up even worse.
Focus on the customer: Your interactions with prospects should always be focused on the customer. Every email you send or call you make should be framed to address the customer's needs in one way or another. A message like, "I'm checking in to see whether you're ready to streamline your backup and recovery needs with our managed services," is better than, "I've described our service to you, and am checking back to see if you're ready to buy." The latter message makes it about you and your needs, whereas the former focuses on the customer's.
Further reading How to Enhance Customer Experience
Display your expertise: In order to make customers confident in your ability to help them, take every opportunity to display your MSP business's expertise in the managed service you are selling. Be ready to cite statistics about time saved, customers supported, and so on, regarding the managed service you offer.
Make Your Services Understandable
As an MSP, you know the technical ins and outs of managed services like the back of your hand. But most clients do not. For that reason, be sure to stay "out of the weeds" and avoid technical jargon. Be careful, too, not to assume that clients even have the same basic understanding of a product or service as you. Some may have a simplistic understanding of disaster recovery and think that it only applies during a true natural disaster, for example, rather than during any type of business continuity disruption.
Be prepared, then, to spell out how services work and identify the full value they provide, without getting too technical. Customers won't buy what they don't understand.
Sell Value, Not Technology
Along similar lines, your focus should be on convincing customers to make a purchase based on the value of your service, not the technology behind it -- which, again, many of them don't fully understand. Customers want services that solve problems for them, regardless of which specific technologies power those services.
That said, there are situations in which it can make sense to sell specific technology services, such as Microsoft 365 if those services provide clear value on their own. For this reason, you may offer individual platforms as a managed service, while at the same time offering other managed services that are built from a range of different technologies.
An analogy is to say that you sometimes sell cakes, and sometimes sell individual ingredients. Selling effectively to SMBs requires determining which types of managed services will deliver value to them and tailoring your offerings accordingly.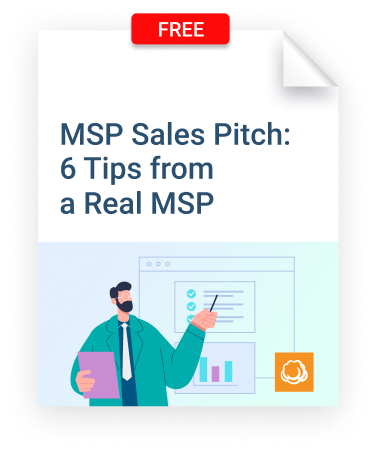 Know Your Value, and Price Services Accordingly
Do the research necessary to set prices and price structures accurately, and then use that pricing with confidence when selling services. Avoid the temptation to negotiate on price or to undercut the competition just to make a sale. These strategies may seem like a way to improve your sales in a tight market, but they hurt you in the long run by reducing your profitability and making your services seem less valuable.
Instead of lowering your prices, focus on making sure customers understand the value they receive in exchange for the prices you charge. If they lack the knowledge to recognize how much time and money a managed service will save them, educate them so that they understand the full value of your offering. Strong value perception lays the foundation for a healthy long-term sales strategy.
Make Yourself Available
You may seek some prospects out yourself. But you should also invest time in making sure that prospects can find you.
Toward this end, use the Internet as your business card. Be sure that you have a website and social media presence that make clear which services you offer, why they're valuable, and how prospects can contact you to find out more.
Further reading Creating MSP Website That Works
Demonstrate Your Success
Customers want to be confident that they can trust your expertise. Make sure they know about relevant achievements, certifications and the like, if they relate to a managed service you are selling. Testimonials from other customers can also help to instill this confidence. And in the case of larger deals, consider offering prospects a tour of your office, which is a way to show that your business and team are well organized and ready to solve the customer's needs.
Keep Your Contract Simple
Contracts are not signed until the sales process is complete, but that does not mean that customers don't look at them beforehand. For that reason, keep your contract simple and straightforward. Ensure that it identifies the managed services you deliver and the scope of each one. Service charges should be easy to understand, too. And include upsells, upgrades, and additional consulting fees in the contract, so that these agreements are spelled out ahead of time, in case they become relevant in the future.
Guides to Selling Managed Services
Now that we've discussed general best practices for MSPs when selling to SMBs, let's take a look at how to sell some popular types of managed services. Below are brief overviews, along with links to articles that contain more in-depth guidance on selling each type of service.
Selling Backup as a Service
Customers may not understand the full scope of Backup as a Service, or BaaS. Or, they may believe they already have their backup needs covered in-house. That's why it's critical to explain everything that goes into BaaS and why consuming backup as a managed service is more reliable and cost-effective than trying to do it in-house.
Learn more in this article on selling BaaS.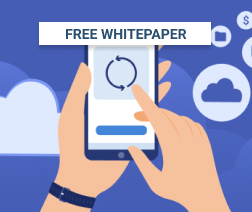 Selling Disaster Recovery as a Service
Disaster Recovery as a Service, or DRaaS, can also be difficult for customers to understand fully. When selling this solution, it's important to spell out the high costs of downtime and make clear how DRaaS differs from BaaS.
Learn more in this article about DRaaS sales for MSPs.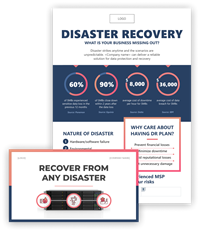 Selling Microsoft 365 as a Managed Service
To sell Microsoft 365 as a managed service, you must make clear to customers which extra value they receive when purchasing the service from you instead of buying from Microsoft directly. Read our article on selling Microsoft 365 for tips on how to build a Microsoft 365 managed service that lets you do this, as well as how to position your offering in a way that makes its value clear to prospects.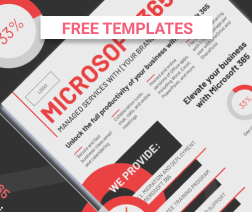 Selling Managed Security Services
Managed security services are a broad category because they include so many different types of solutions. You must make sure customers understand everything that goes into a managed security offering, while also highlighting the wide range of business risks that such an offering addresses. Find further tips in this article on selling managed security.
FREE ASSETS
Marketing Toolkit for Selling Managed Security Services
Win new clients with these white-label marketing templates for selling managed security services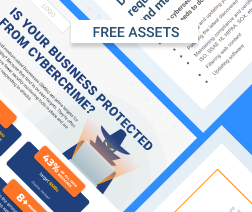 Overcoming MSP Sales Objections
No matter how well crafted and targeted your sales pitch is, you'll inevitably face sales objections from some customers. Some may not want to commit time to talking about your solution in the first place. Others may believe that the solution doesn't solve any pain points that they can't solve themselves in other ways.
To prepare yourself to respond to these types of objections, learn about common sales objections in the managed services market and how to get around them.
Conclusion
When selling MSP services to SMBs, the key is to focus on the value of your offering above all else. The way you approach customers, frame your offering, describe how the service works and set prices should all reflect the value that the offering brings. Keep value front and center, and you will fully understand how to sell MSP services and how to succeed in the complex market for SMB managed services.