Putting the technology and services aside, every MSP at its core is a business looking to maximize its profits. Ensuring strong financial fitness means growing the top line of the business by increasing sales and adding new customers, but sometimes it also means reassessing expenses and cutting costs. As a best practice, business leaders will want to evaluate their costs on a regular basis to see if they are maximizing the value of their investment in the business.
The start of any cost-cutting exercise should start with a thorough understanding of the business' current expenses. This includes not only the amounts of top expense items to identify potential overspending but also determining which costs drive significant value or revenue (and which ones don't). From there, a business leader can make an informed determination of what costs are necessary to continue growth or what can be pulled back to save costs.
Further reading Introduction to Financial KPIs for MSPs
Quick Cost-Cutting Measures
There are a few areas that a business can look to make some quick cost-cutting changes. One is to reduce travel costs. This can be accomplished by leveraging video conferencing technology like Zoom to facilitate face-to-face interactions with clients or by implementing automation solutions to limit the time at a client's premises.
Business leaders can also evaluate their ongoing expenses, such as insurance, storage, or facilities, to ensure they are getting the best rates or that your current usage is making the most of those investments. This category may also involve inventorying existing technology and eliminating unused or legacy technology.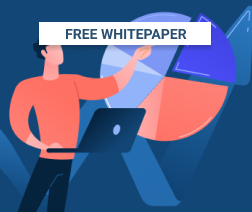 Costs on strategic items like marketing can also be evaluated. While oftentimes money on advertising, customer pamphlets, digital marketing, and other marketing assets can lead to increased sales, it is important for a business to continuously assess if these programs are delivering the intended. If not, perhaps they can be pulled back, reallocated to other budget items, or cut entirely. Carefully tracking and measuring should ensure that these focused marketing efforts are driving value for the business, without becoming an excessive cost center.
Further reading Marketing Strategies for Growing MSPs
Finally, an overarching focus on operational effectiveness can help eliminate costs by ensuring maximum efficiency. This may mean ensuring employees are fully utilizing their time effectively, are enabled with the right tools, and putting processes in place to minimize wasted efforts. It may also mean leveraging technology, such as automation through RMM or scripts, to help employees be more efficient and reduce repetitive tasks.
Further reading Tips and Tricks for Remote Access Scripting and Automation Tools
One of the most difficult and often painful areas for any business leader to cut costs is to consider reducing headcount. This may be the result of having too many people supporting a single task or perhaps compensating for hiring that outpaced company growth. In any case, it is a process that should only be considered after other methods are explored.
Balancing Technology and Business
While many MSP leaders either founded or joined their company because of a love of technology, it's important to also remain focused on growing the business itself. Careful cost management is an important piece of this puzzle. Being proactive about this process will ultimately allow an MSP to better support their clients and scale to meet the needs of future customers.
Being able to cut costs in a world where expenses are expected to increase significantly is key to an MSP's survival.
Guide to MSP Profitability in 2021
Download our free guide to learn how MSPs can change their business approaches to maintain high profits in 2021. In this guide, you will find:
Key ways to analyze your opportunities and business health
Practical steps for boosting your profits
Tips on how to review your marketing strategy