MSP360 Backup is a powerful cross-platform solution that enables you to automate backup and restore processes to various cloud storage services.
In the latest release, we are introducing an option to encrypt file and folder names in the cloud storage for enhanced security. To enable this option, simply select the Encrypt filenames checkbox on the Encryption and Compression step of the Backup Wizard.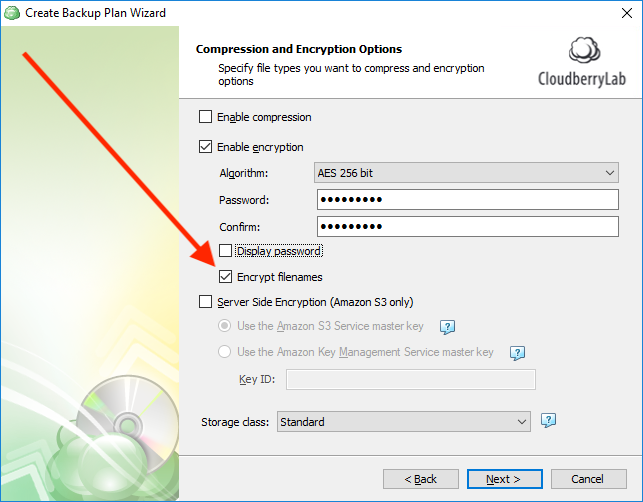 As always we would be happy to hear your feedback and you are welcome to post a comment.
Note: Filename encryption is incompatible with Hybrid Backup, Tracking Local File Deletes in Backup Storage as well as some cloud storage services like Google Drive, Amazon Cloud Drive and Amazon Glacier.
Featured Product