Bundling services isn't a new concept in the IT channel. MSPs have been deploying this pricing strategy successfully for years. But cloud-first bundles, on the other hand, are still relatively new, and many MSPs are struggling with how to offer them. If MSPs want to get ahead in 2022, they must gain a better understanding of what cloud-first bundles mean for them and their customers.
Price bundling is an attractive marketing strategy to MSPs for a number of reasons. For instance, while customers want to know what they're paying for, they don't need to know the finer details of the services you're providing; after all, your customers aren't technical experts (which is why they hired you in the first place). By bundling a range of services instead of offering an à la carte menu, MSPs streamline the buying decision process for their customers as well as their prospects by cutting out confusion and simplifying pricing. But many bundles today aren't focused entirely on the cloud, and that's problematic for MSPs.
Due to the COVID-19 pandemic and other factors, more businesses are moving to the cloud than ever before. MSPs must be ready to capture and educate those customers on why building a business in the cloud is part of what's being called "the new normal."
But before creating a cloud-first bundle, there are a few things MSPs should consider.
Educate Yourself on the Cloud-Based Solutions You're Bundling from a Business Standpoint
Using cloud-based solutions from a technical standpoint is different from understanding how they interact with each other from a business standpoint. For example, deploying and managing cloud-based solutions and knowing how they can complement one another to increase your monthly recurring revenue (MRR) require different skill sets. While it's imperative to be knowledgeable on both sides of your business, educating yourself on the cloud-based solutions you're bundling from a business standpoint ensures that you and your customers benefit extensively from a cloud-first bundle.
Further reading Guide to Becoming a Cloud-First MSP
Reorient Your Marketing and Sales Messaging
Like any other service or product in your portfolio, your cloud-first bundles should be branded. For example, give each of your bundles a name and ensure that the services included in each bundle are highlighted clearly. You may even want to consider offering a tiered bundling model for your cloud-based solutions.
Remember: Tiers are structured to provide several levels of packages with varying price points based on the scale of the services provided. If you're offering a tiered bundling model, a pricing model that MSPs and their customers are particularly fond of, determine your pricing for each tier first, and ensure that what's included in each tier isn't too technical and small. If you get too granular in your descriptions of each tier, your customers may not understand the differences between each tier and go elsewhere.
Prepare Your Existing Customers for the Switch
Not all of your customers today may be benefiting from a cloud-first bundle. There are probably a variety of reasons for that; however, as organizations continue to move to cloud, it's going to be a lot easier for you to pitch cloud-first bundles to existing customers. After you do, and they buy into the idea of a cloud-first bundle, you're going to have to prepare them for the switch.
Further reading Selling MSP Services with a Cloud-First Approach in Mind
Always plan ahead before transitioning any customer to a cloud-first bundle. Convincing a customer to fully move to the cloud is only half the battle; after the customer agrees with your assessment, it's your turn to deliver. Ensure the customer understands what you're doing and how you're doing it (again, keep things simple, while also communicating clearly). Transitioning the customer in steps can also help alleviate their concerns.
Conclusion
MSPs that can deliver cloud-first bundles will benefit in 2022. As more and more businesses transition to cloud, a bundle that offers complementary cloud-based solutions will not only move them forward but put them ahead of their competitors.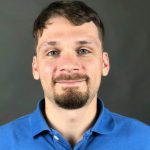 About the author
Alexander is the head of marketing department at MSP360. He is an expert in IT marketing and has extensive knowledge of cloud storage services. Alexander cooperates with cloud vendors, MSPs, VARs and communicates the market needs and trends to our team.
More articles by Alexander