Guide to MSP Sales Critical Metrics
For an MSP, collecting metrics to monitor your business's performance is as important as collecting metrics to monitor networks or servers.
This guide offers an overview of the business metrics that every MSP should track in order to keep revenue steady or growing and maintain visibility into the financial health of the company.
Monthly Recurring Revenue (MRR)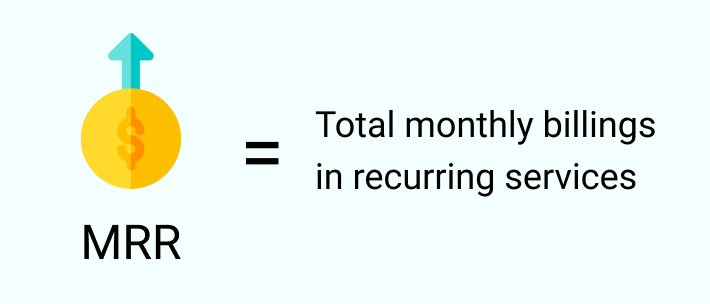 Monthly Recurring Revenue, or MRR, refers to the amount of revenue that you expect to receive every month from recurring services. It's the single most important metric that a managed service provider should be tracking because it directly reflects the overall financial performance of your business.
Your MRR is shaped by several factors:

FTAs: First-time appointments, or FTAs, are the number of sales calls you to book in a given period. They're one of the first steps toward generating more revenue.
Close-ratio: Your close ratio is the percentage of FTAs that lead to a customer signing a contract (and therefore contributing to your MRR stream). Your close ratio can be calculated by dividing your FTA rate by your number of customers. Close ratios are determined by your value proposition (for more on this, see below), the quality of your leads and the effectiveness of your sales process.
Average MRR per client: The more revenue that each client brings in on average each month, the higher your overall MRR, and the fewer FTAs you need to book to maintain your current MRR.
Minimum MRR per client: Depending on the size of your MSP business you might set a minimum MRR amount. This means you will choose not to sign any service agreements for a price less than that amount. (Of course, you could on occasion choose to break this rule if, for example, you believe that a small deal will lead to a larger deal down the road.)
Further reading Introduction to Financial KPIs for MSPs
FREE WHITEPAPER
4 Essential MSP Business KPIs to Track
Define the potential issues, find most prospective growth factors, and cut ineffective operations.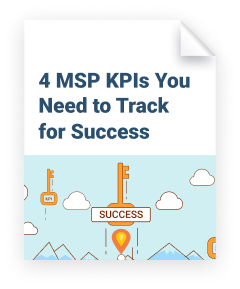 Average Deal Size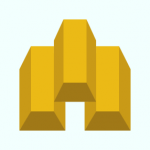 The average deal size is the average price of the contracts that you close in a given period. By tracking average deal size, you can not only measure how the value of your contracts changes over time, but also gain insight into which types of prospects or niches are delivering the greatest revenue to you.
For example, you might notice that the average deal size for networking contracts exceeds the overall average deal size, which is a cue that you can focus on the networking niche to drive continued revenue growth.
Keep in mind, too, that higher average deal size isn't necessarily better. Sure, more revenue is usually a good thing. But be careful not to sign deals so large that you can't handle the contracts. Instead, focus on finding a number that works for you, and keeping things consistent. The industry average is between $2,000 and $5,000 per month, although this, of course, varies depending on services offered.
Further reading Going for Bigger Customers: Are You Ready?
Time to Close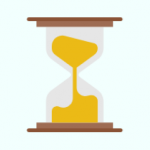 In general, you want to strive to minimize the length of time between when you submit a proposal to a prospect and the closing of the deal -- a metric referred to as time to close.
Time to close is affected by the effectiveness of your proposals, offering the right services at the right prices, the typical buying cycle of clients in the industries you serve.
You can control some of these factors. The last one, of course, is out of your hands.
Still, regardless of how much power you have to improve your average time to close, tracking this metric is important for helping to predict your income. It also lets you know how far in advance you should plan to start looking for additional clients, in the event that you need to grow your revenue.
Value Proposition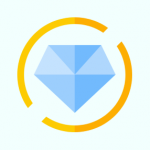 The last item to discuss, value proposition, isn't really a metric. It's a viewpoint that you should keep in mind as you track the performance of your MSP business and engage with prospects.
There are two fundamentally different ways for you and your customers to think about how an MSP business creates value. In turn, there are two different approaches to take to pricing:
Technology-based pricing: In this pricing strategy, value is built on the features, tools, and services you offer.
Value-based pricing: Here, value is built upon the impact that your services provide to your clients' businesses.
Although it can be tempting to think of your value only in terms of technology, a value-based approach is more holistic and effective. You have to look at your support offering constantly to make sure you are delivering results that impact the client's business, not just providing technology to check off boxes.
Further reading MSP Pricing Guide
Why is this important? Because a value-based approach is what sets you apart. Every MSP on the market offers managed technology services. But by being able to explain how you specialize not just in delivering services, but in actually creating value for your clients.
Toward this end, when you engage with prospects, strive to explain how your IT solution translates into greater productivity or utilization for their business. You can also offer expert advice on topics like which platforms they should implement or integrate, how to navigate public vs. private clouds, security, mobility, and so on. Mention, too, that in addition to delivering managed services, you offer documentation, standardization, technology alignment, business impact, and business strategy.
Conclusion
Keeping your MSP business running smoothly requires tracking a variety of metrics, from monthly recurring revenue to average deal size and beyond. And as you evaluate your business's metrics, keep in mind that the overarching goal should be to create value for your clients by improving their business operations and bottom line. Value is the ultimate objective, for you and your customers alike.