In this article, we compare Amazon S3 and Amazon Drive (previously Amazon Cloud Drive) — a standalone storage service designed by AWS.
Amazon Drive uses one and the same infrastructure like Amazon S3 as a backend. However, on a frontend, it's a storage solution for end-users.  Let's examine both storage services from the point of data backup.
Why do you even need to back up your data in 2022? Learn in our guide:
Amazon S3 as a Backup Destination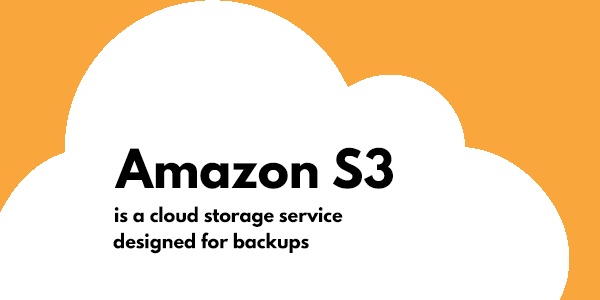 Amazon S3 is an unlimited storage service in the cloud, which is used for both personal and production/business data. It offers a reliable and cheap storage solution if you're familiar with its features.
Further reading Using Amazon S3 for Backup
First, there are a few storage classes offered in Amazon S3:
Amazon S3 Standard - for data that you might need right away. Most expensive to store, least expensive to recover
Amazon S3 Standard Infrequent Access (S3 I/A) - for data you don't need that often. Less expensive to store, more expensive to recover, include a 30 days early deletion fee charge
Amazon S3 Standard One-Zone Infrequent Access (S3 Z-IA) - same as the previous class, but cheaper and less durable
Amazon Glacier - for data you need rarely; less expensive to store, more expensive and sophisticated to recover from, including a 90 days yearly deletion fee charge
Amazon Glacier Deep Archive - the cheapest storage solution with the highest restore cost.
Further reading Amazon S3 Storage Classes Explained
This division allows configuring data lifecycle and backup retention policies. Lifecycle contains rules that define when the backup data should be transferred and the location of this transfer. For example, I can configure my weekly Amazon S3 backup to be replaced by a newer version, while the older backup goes to the bucket with Amazon Standard I/A class assigned for 30 days (in case I will still need it later). Then it's time to move it to Amazon Glacier. Such lifecycle helps to decrease total storage cost, which is crucial for both personal users and heavy production environments.
| | | | | |
| --- | --- | --- | --- | --- |
| | Simple Standard Storage (S3) | Standard Infrequent Access (Standard I/A) | Reduced Redundancy Storage (RRS) | Glacier |
| 2–50 TB/month | $0.023 | $ 0.0125 | $ 0.0236 | $ 0.004 |
| 50–500 TB/month | $0.022 | $ 0.0125 | $ 0.0232 | — |
| 500–1000 TB/month | $ 0.021 | $ 0.0125 | $ 0.0228 | — |
| 1000–5000 TB/month | $ 0.021 | $ 0.0125 | $ 0.0224 | — |
| >5000 TB/month | $ 0.021 | $ 0.0125 | $0.0220 | — |
Summarizing the details about Amazon S3, we can see that significant tier discounts and the ability to configure flexible lifecycle policies make Amazon S3 a good fit for backup of personal and business data.
Using Amazon Drive for Backup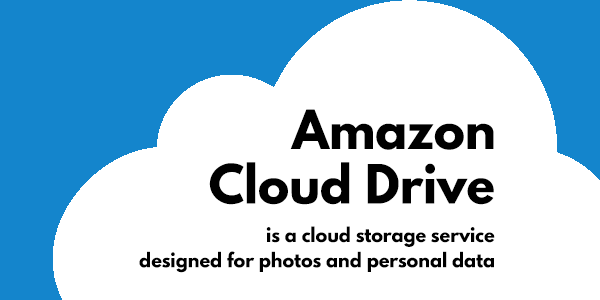 We don't recommend Amazon Drive for backup. That's why we don't support Amazon Drive in our backup solution. Here you can check the list of supported solutions.
Are you familiar with Microsoft OneDrive, Google Drive, or Dropbox? Amazon Drive is not very much different. It's a storage service, primarily oriented toward data synchronization between different devices. While Amazon S3 does not have any proprietary software, Amazon Drive's official app is available for Desktops, iOS, Android, and even TVs.
FREE WHITEPAPER
Consumer vs. Professional Cloud Storage
Find out which storage solutions best suit your specific needs: consumer - such as Amazon Drive - or professional - such as Amazon S3.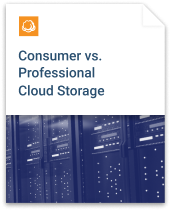 If you get an Amazon Prime account (delivery bonuses and some TV-shows to watch) you also unlock the free unlimited storage for your photos.
It's a storage service where you can store images (the primary use case is data synchronization between different devices), videos, and files. Amazon Prime users can upload unlimited photos. For other files, there are several plans and a 5 GB free tier.
Amazon doesn't specify whether the data is replicated within Cloud Drive, but it's fair to suggest it uses the same mechanics as Amazon S3. (Data is copied to three different data centers to protect it from disasters).
Unlike Amazon S3, Amazon Drive has no classes and on-the-go pricing but several storage plans:
100 GB for $11.99 per year
1 TB for $59.99 per year
Each additional terabyte for $59.99 per year
This offer technically suits for backup purposes, since it provides storage for the variety of data types, but lacks certain features of it's a bigger brother - lifecycle and versioning, enhanced server-side encryption, and advanced security controls. If you need to back up some personal data, photos, documents, and videos - then Amazon Drive is advisable.
However, when it comes to corporate data backup, data hoarding, and other essential datasets - it's better to evaluate Amazon S3.
Conclusion
Formerly known as Amazon Cloud Drive, Amazon Drive is a perfect place to store photos and synchronize data through different mobile devices.  Amazon S3 and its classes, however, serve different purposes - it's an enterprise-grade, safe, and cheap object storage for those who care about data backup.