We're celebrating a strong Q2 2019 with our leading backup-as-a-service platform. We experienced 51 percent year-over-year revenue growth and a 19 percent expansion in our customer base, setting us up for a truly exciting and successful year.
A significant portion of our growth came from the MSP market. Our number of active MSP customers grew by 27 percent in Q2, bringing us to a total of more than 8,000 MSPs using our data backup and recovery solution daily. They're part of our global network of MSPs who leverage our products and support to reduce operating costs and increase profitability.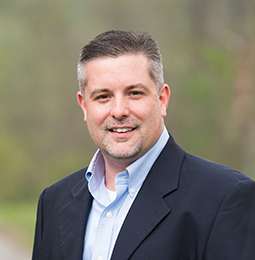 Our MSP partners take their customers' security and business continuity seriously: the number of new VM hosts (Hyper-V and VMware) protected by MSPs rose 58 percent while the number of protected SQL Servers grew by almost 50 percent. There was also a 57 percent increase in new G Suite and Office 365 accounts under the umbrella of our solutions.
These numbers are proof that our collaboration with MSPs around the world has produced strong results for both us and the business we serve - strengthening our determination to focus the rest of 2019 on creating the best backup products for all managed service providers.
Overall, Q2 2019 saw 11,066 total product activations. By the end of Q2, we were backing up more than 240 petabytes of data across 200,000 servers and workstations.
We also saw a 235 percent increase in the user base of our remote management tool, Remote Assistant, which allows MSPs and other IT support providers to remotely administer systems.
In addition to this growth, Q2 brought major changes to our company. In July, we announced a rebrand from CloudBerry Lab to MSP360, reflecting our commitment to becoming the premier platform for MSPs. I was appointed as CEO the same month, bringing more than 20 years of startup and channel experience and a proven track record of achieving extraordinary business growth. My vision is for us to expand our efforts to create new and innovative solutions designed to ensure the long-term success and profitability of our MSP partners.
We're proud that our strategy for 2019 – which included new products, improved marketing, and fresh leadership – is paying off in a big way. We can't wait to see what the rest of the year has in store for us.
If you're ready to become a leading backup and disaster recovery provider in your area with the #1 cloud backup solution for MSPs, to talk to one of our backup experts.