MSP Marketing: How to Start So It Works
Virtually every MSP business needs to invest in marketing in order to thrive. No matter how great you are at serving your existing customers, you're unlikely to grow without an effective MSP marketing that helps you attract new clients.
But how do you actually start MSP marketing activities? The approach you take should reflect the unique characteristics of your business, as well as your target customer base and the types of services you offer. A one-man show MSP that specializes in networking will be marketing their business quite differently as compared to a general-purpose managed IT provider that has hundreds of employees and has been around for decades.
In this guide, we cover all the bases of MSP marketing and offer tips for managed IT providers of all sizes and types.
MSP Marketing: Key Terms and Channels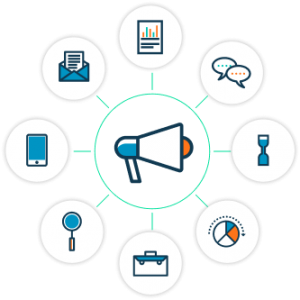 Marketing refers to everything you do to attract and retain customers for your business, and/or establish brand recognition. The goal of marketing is to instill faith among potential customers that they can trust your business to deliver the services they need at a fair price.
Let's get acquainted with the marketing terminology and marketing channels.
Key Terms You Need to Know
Marketing communications: Advertising, personal selling and other communication strategies you use to spread a message to your customers.
Marketing channels: The various media that you use to deliver marketing communications. For example, social media ads could be a marketing channel that enables advertising.
Marketing strategy: The overall plan and philosophy that guides your marketing efforts.
Lead: Anyone who is interested in your business and may become a potential customer. A lead whose needs are actually addressed by your business is called a "qualified lead." (Thus, for example, if you are a networking MSP but get a lead who is looking for storage management, then that lead is not qualified. The goal of an MSP marketing campaign should always be to generate qualified leads.)
Further reading Qualifying MSP Leads: Hot, Warm, and Cool
Lead generation: The process of gathering contact information of your prospects by making them fill out the form on your website where they land for example after clicking a social media ad.
 MSP Marketing Channels
Word of mouth: When leads learn about your business directly from you or other customers, you are communicating via word of mouth. This is one of the lowest-cost and most effective types of MSP marketing channels, but also one of the most difficult to build.
Website: Websites help leads find your business and learn about its services. One of the main advantages of a website is that it is a passive marketing channel: Once you set it up, leads can access it anytime, without any ongoing effort on your part (beyond basic site updates, of course).
Further reading MSP Website That Works — 4 Key Points
Email: Email is an obvious MSP marketing channel. You can use emails not only to reach new customers but also to advertise additional services to existing customers.
Further reading Guide to MSP Email Marketing
Social media: You can use it both to place ads and to establish accounts for your business. Today, some consumers are more likely to search for your business on a social media site than a traditional search engine.
Content marketing: This refers to any type of content (such as blog posts, eBooks, or podcasts) that alerts leads to your business in some way. The content does not usually focus on your business directly, but may mention it at some point, or simply be sponsored by your business. For example, if you are an MSP specializing in networking, a blog post about Linux network interface management could draw in readers who come for the article itself but end up learning about your business along the way.
Further reading Content Marketing Tips from a Seasoned MSP
SEO: Within most Web-based marketing channels, Search Engine Optimization, or SEO, is an important component for helping to ensure that users who search for keywords relevant to your business land on your website, social media account, or content marketing hub.
Check out these marketing templates that we created to help MSPs sell backup services, including a promo email, customer presentation, and a leaflet: 
FREE ASSETS
MSP's Marketing Templates for Selling Backup
Struggling to win new clients? Use this set of white-label marketing materials to close more Backup-as-a-Service deals.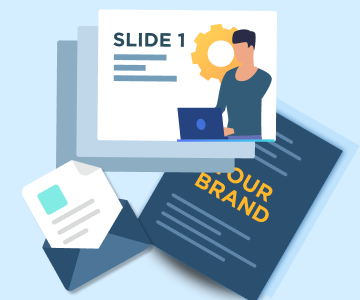 Marketing for One-Man Show MSPs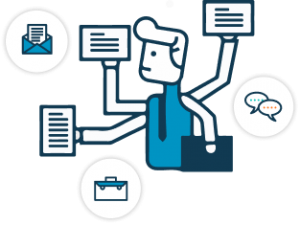 If you are a one-man show, the resources and time you can afford to devote to marketing are limited. But there are still some simple steps you can take to market your small MSP effectively.
Create a website that describes the services you offer.
Websites are fast and easy to create, and you can refer prospective customers to it easily so that they can learn more about your business, or find your contact information.
Use networking to find your first clients.
Another MSP marketing idea on the list is to use networking, that not only helps develop personal relationships with new customers but can also establish relationships with other, larger MSPs, who in some cases are willing to send small clients (whom they don't want to manage themselves) to smaller MSPs that they trust.
Partner with at least one other local and small MSP.
Although you might tend to think of these people as competitors, they can help you out in emergencies.
Focus on one marketing item at a time, and get it right.
Don't try to launch an email campaign while simultaneously creating a new website and maintaining a content marketing blog. Most small MSPs don't have the time to pull off multiple marketing efforts simultaneously.
Further reading MSP Marketing Plan for a One-Man Show
MSP Marketing for Bigger Teams
What if you're a larger MSP who does have financial resources and a workforce to devote to marketing? You have a few options for developing and executing an MSP marketing strategy.
One is to create a marketing program in-house, using an employee or a team whose full-time role is marketing. This strategy gives you the most control of your MSP marketing campaigns, but it can also be expensive. It may also be difficult to manage an in-house marketing team, depending on how much experience the rest of your MSP team has with marketing.
Further reading The Role of Educational Content in MSP Marketing: Hosting Webinars, Workshops, and Seminars
An alternative approach is to hire a marketing agency to do the work for you. This can be somewhat less expensive, and you'll be able to draw on the expertise of people who specialize in marketing. The tradeoff is that you'll only be able to use the types of marketing techniques and channels that your agency agrees to support. Plus, finding marketers who truly understand the types of technical pain points and services that matter in the MSP business can be difficult. Make sure to interview potential agencies carefully; just because a marketing company knows how to sell flowers or cars doesn't mean it has the technical expertise necessary to promote your MSP effectively.
You can also take a hybrid approach by running MSP marketing operations in-house while still drawing on the help of outside agencies. For example, you could hire a content marketing company (or a network of freelancers) to help you create blog content, but have your own, the internal team decide how to publish and promote that content.
Further reading Marketing Strategies for Growing MSPs
MSP Marketing Tools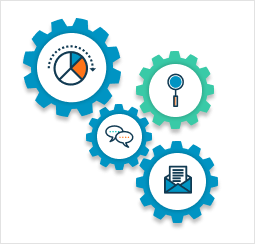 There is a lot of services and software tools that you can use for marketing tasks such as the following:
Optimizing your website to reach and impress leads
Deploying email marketing campaigns
Publishing content marketing posts on blogs and social media
Optimizing your content for SEO purposes
Further reading MSP Marketing Tools: Top 7 Free Picks
Conclusion
The MSP marketing ideas and strategy that you adopt for your company should reflect the type of MSP business you run, as well as your goals. If you are a one-man show don't be afraid to keep things simple when it comes to marketing. The simpler the approach, the better. For a small MSP, even gaining just a few qualified leads per month is often enough to grow their business quickly. Larger MSPs can typically devote more resources to marketing in order to generate faster growth.
No matter the size of your MSP, however, there is a variety of marketing channels available that you should consider leveraging to reach leads. There are also many specific tools that you may use to help measure and advance your marketing efforts, even if you do not specialize in marketing.