We are excited to introduce several new features and enhancements in MSP360 Managed Backup 6.6 that streamline your experience and make managing your backup and recovery processes even more efficient.
New "Downloads" Side Panel and "Add Computer" Wizard
To simplify the process of adding a new computer to the MSP360 Management Console, we have introduced the new Downloads panel and the Add Computer wizard on the Computers pages. These additions make generating and downloading the required software build much more straightforward, ensuring a smooth installation of the software client on your target computers.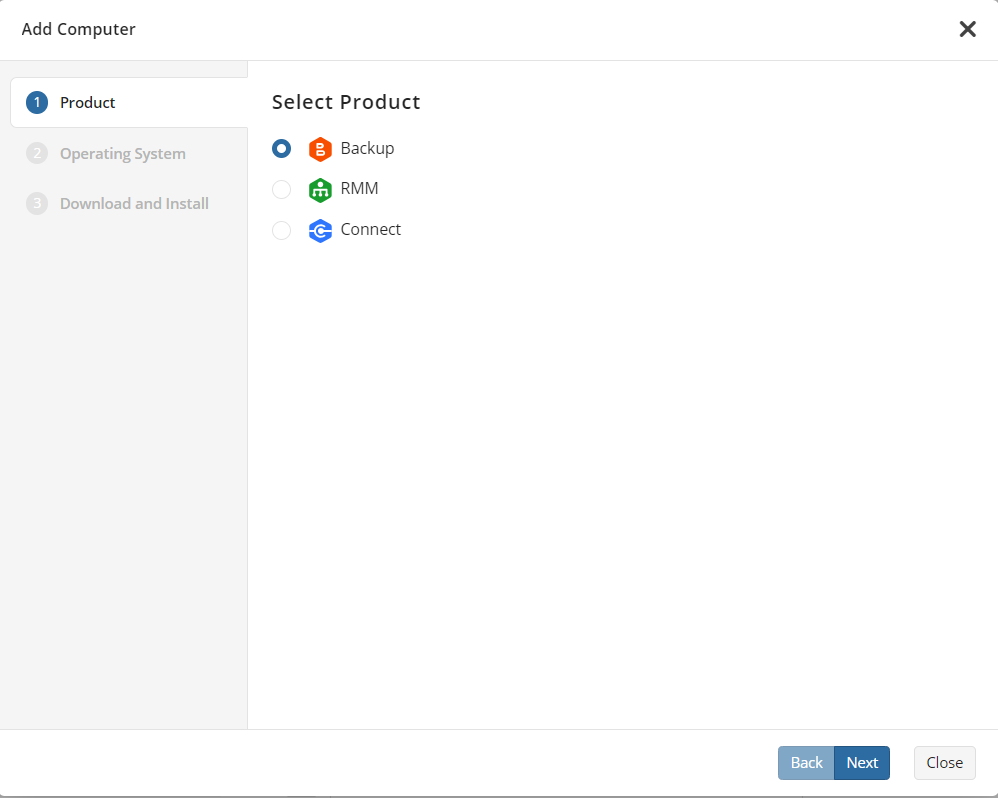 Create Bootable USB via Management Console
You can create a bootable USB directly from the Management Console with the new Download side panel. This feature enables you to perform bare-metal recovery effortlessly without installing the backup agent.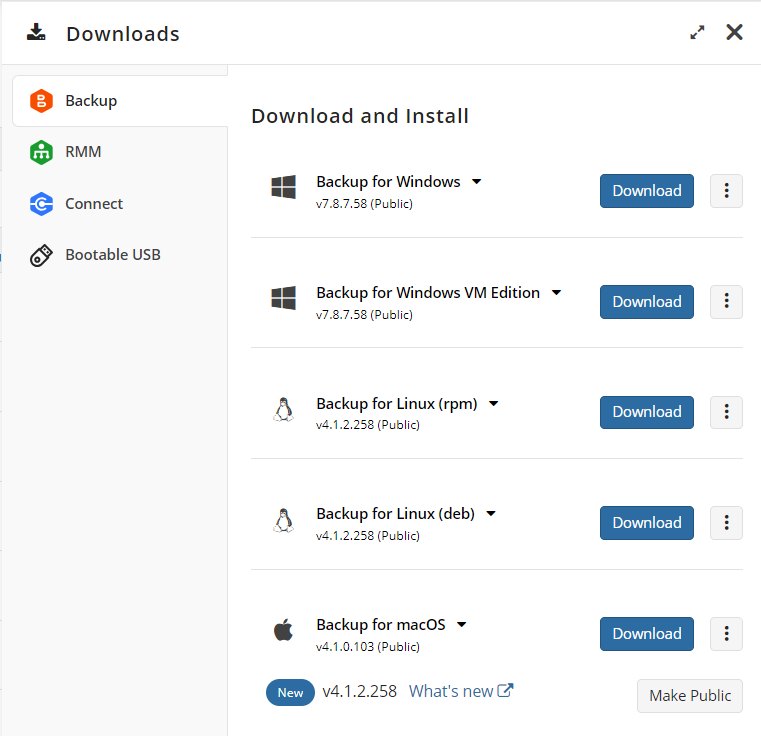 Simplified Support Case Creation and Access
We have integrated MSP360 accounts with our Support Portal to provide you with faster and simpler access to MSP360 technical support. You no longer need a separate login, as your MSP360 account credentials grant you seamless access to our Support Portal.
Additionally, we have added a Report a Problem link to backup plans that produce an Error or a Warning. This enhancement lets you quickly report any issues you face, allowing our support team to assist you promptly and effectively.
Conclusion
We hope these new features and improvements in MSP360 6.6 enhance your backup and recovery experience, offering you greater convenience and efficiency. We value your feedback and encourage you to share your thoughts on our forum, feedback portal, or via the contact form.