A freeware version of MSP360 Backup is now available! It comes with most of the features that you can find in the commercial license version of our product such as flexible schedule options and retention policies as well as a whole variety of cloud storage providers.
The freeware version of MSP360 Backup is designed for personal, non-business use.
Here are the features available in the MSP360 freeware version: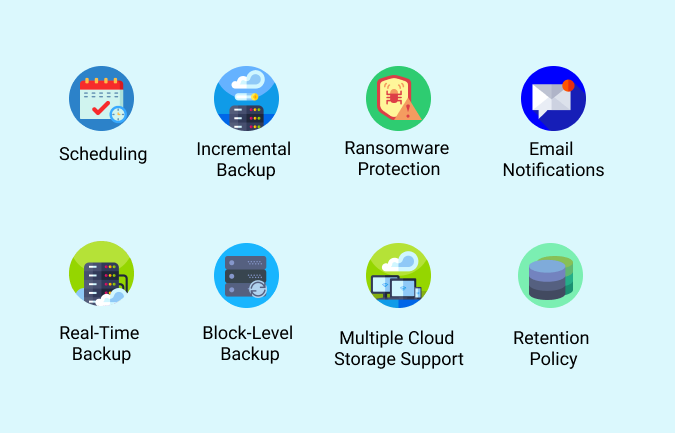 Please note that in MSP360 Backup freeware version there is 200 GB limit on the amount of data you can back up to the cloud, and you can not use freeware version in the domain.
If you would like to back up more than 200 GB to the cloud, you are welcome to switch to MSP360 Backup commercial desktop or server editions. Also, in the paid version, you can enjoy the compression, encryption, and image-based backup features.
How to Install MSP360 Backup Freeware Version
1. Launch MSP360 Backup desktop edition and select the Use FREE version option.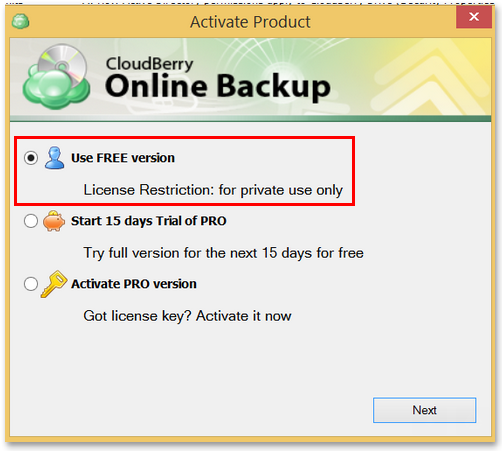 Note: If you want to take advantage of all the features offered by MSP360 Backup, you can always activate the product license and switch to the fully functional commercial version of the product!
2. Enter your username (any name you want), email address, and click on the Get registration key link.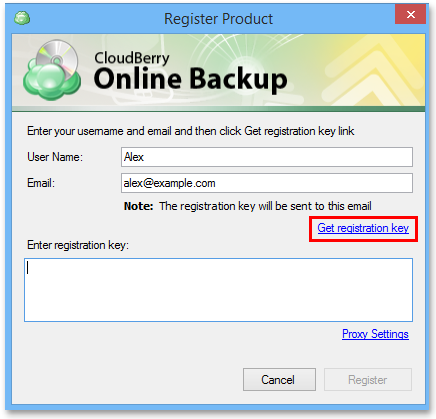 3. A message with the registration key will be sent to your email address.

4. Copy the registration key from the message and paste it to the "Enter the registration key" field. Then hit Register.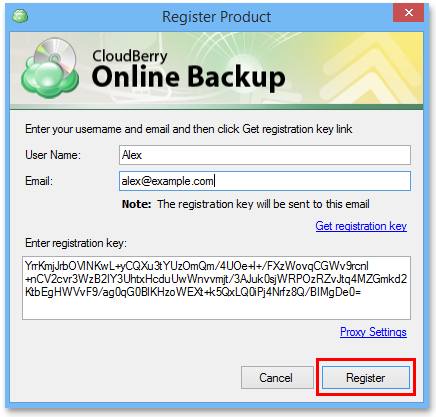 5. You'll see a notification confirming that the product has been registered successfully.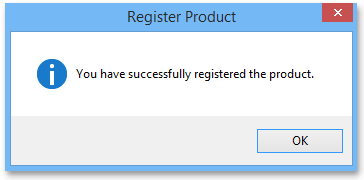 That's it! Now you have MSP360 Backup Freeware up and running on your computer!
Activating Commercial License
To activate the commercial license, just navigate on the menu icon in the upper-left, then go to Help > Activation.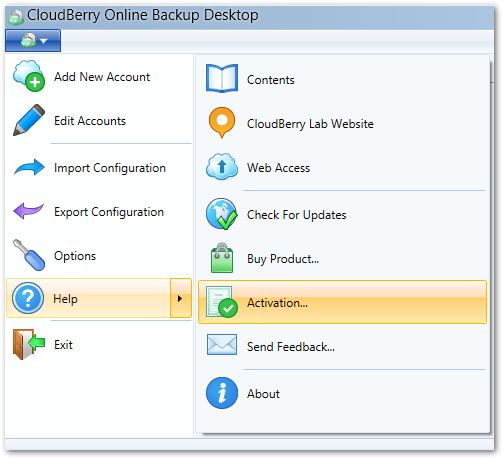 Enter the license key and hit Activate.