With MSP360 Backup software, you can exclude files and folders while performing both image-based backup and recovery. In this blog post, you can find the detailed step-by-step guides on using this feature.
Excluding files and folders from a system image backup can be useful if you want to reduce a backup size or to recover a server granularly. Here are several use cases when excluding files and folders can be beneficial:
Server with SQL dump volume - you probably don't want to store this data in the cloud,
A file server with non-critical data that may be handy for users but is not convenient for business (audio files, photos, etc),>
You have a server with a few roles (SQL, data storage, Hypervisor) and, for instance, you don't want to make a backup of virtual machine drives.
The server drive that you restore the system has less capacity than the initial drive, and you want to recover only the crucial part of the system image.
How to Exclude Files and Folders While Backing Up
Open an existing backup plan or create a new one using the Image-Based button on the Home tab. When the Create Backup wizard appears, proceed to the Select Backup Type< step and follow this guide:
Select Image-Based Backup option. MSP360 Backup doesn't support file exclusion for System State backups.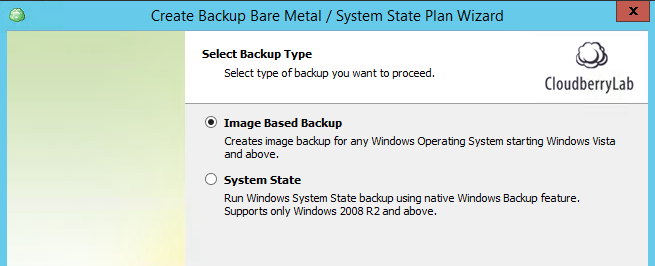 On the next step choose the drives to back up. Let's, for instance, select Backup All Drives option.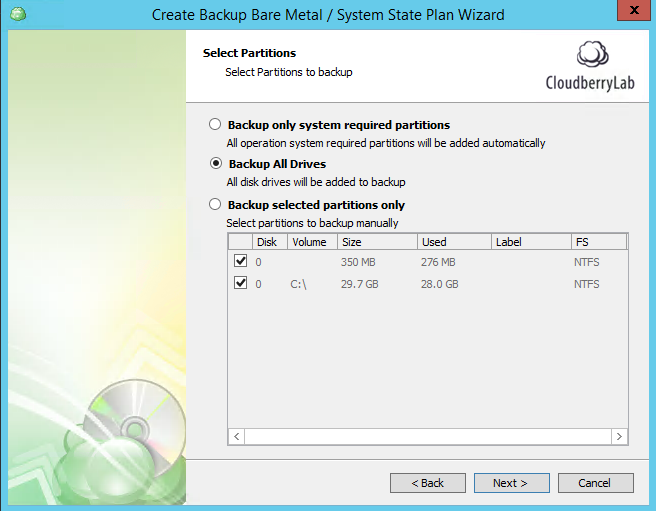 On the next screen, check the box Exclude files/folders and enter the desired path in the field. You may also paste a list of files and folders, one per row.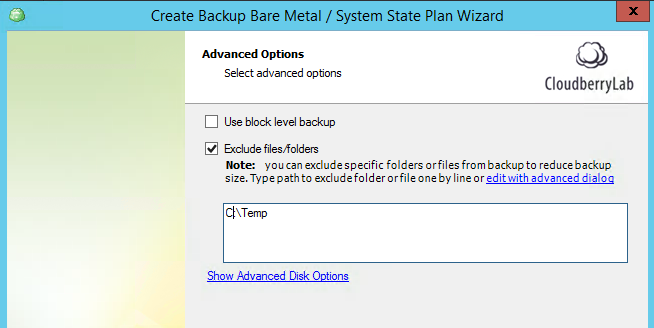 If you don't remember the exact path, you can edit it with advanced dialog and a folder tree.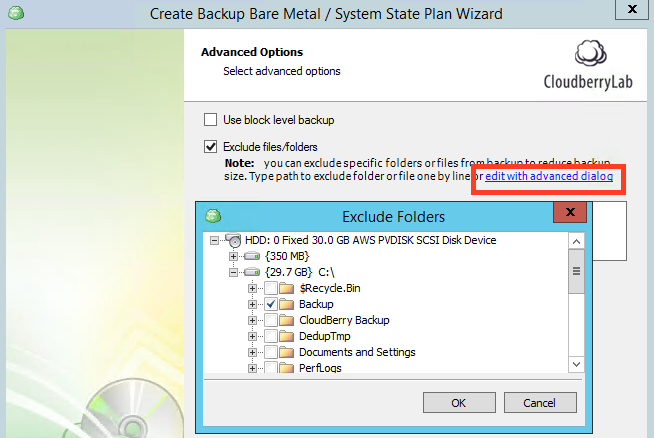 Note: If you enter the path that doesn't actually exist, MSP360 Backup will simply skip it while backing up. This path will not be removed afterward since you may want to create this file or folder later.
Please keep in mind that you don't need to exclude temporary data such as VSS snapshots and system caches since it is excluded from any backup plan by default.
Set the rest of the options such as compression, encryption, etc. and save the backup plan.
How to Exclude Files and Folders While Restoring
MSP360 Backup also allows excluding files and folders from an image during a restore process. Please open generic Restore Wizard using the Restore button on the Home tab and follow these steps:
Proceed to Type of Data wizard screen and select the Image-Based Backup option.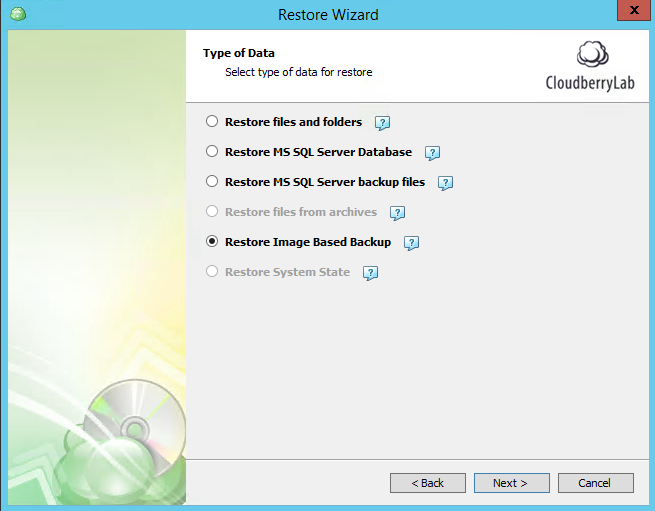 Select Restore as physical\virtual disk and click the data size in the Used section on the next step. Now you are able to select unnecessary items using the tree view.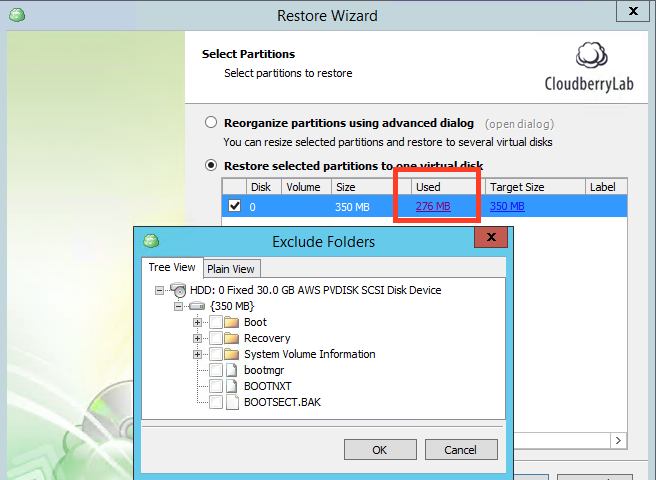 If you need to paste files and folders you want to exclude line by line – use Plain View tab.
Set the rest of options such as decryption, notification etc. and run the restore plan.
Note: please keep in mind, that image-based restore takes more time if you use exclude files and folders since there are additional requests to the cloud repository.
Conclusion
Now you know how to exclude a few files during a backup or perform a flexible restore of a server image. If you want to learn more about image-based backup technology, check out our system image backup guide.
You can try MSP360 Backup with all features absolutely for free! Just download a 15-days fully functional trial version of MSP360 Backup and check if our backup solution meets your needs and requirements.
Featured Product