The world has witnessed an alarming surge in ransomware incidents in recent years, leaving businesses across various sectors reeling from significant monetary losses and reputational damage. The recently released Verizon 2023 Data Breach Investigations Report sheds light on the severity of this escalating threat, emphasizing the urgent need for robust cybersecurity measures.
As you might expect based on the headlines highlighting examples of significant and devastating attacks over the past year, the Verizon 2023 Data Breach Investigations Report paints a stark picture of the ransomware landscape. According to the report, ransomware incidents have experienced a significant uptick, with a staggering 62 percent of attacks including ransomware during the year. This surge has affected organizations of all sizes, from small businesses to large enterprises, across various industries.
These attacks have a number of significant impacts on organizations affected by them. Ransomware attacks have proven to be a two-pronged weapon, causing immediate financial and long-term reputational damage. For example, the report reveals that the average cost of a ransomware incident has skyrocketed, more than doubling over the past two years to $26,000, with 95 percent of incidents that inflicted a loss costing between $1 million and $2.25 million. Such attacks often result in extended downtime, disrupted operations, and the loss of critical data, leading to additional financial repercussions and erosion of customer trust.
Beyond the immediate financial impact, the long-term reputational damage caused by ransomware attacks can be devastating. Customers and partners who work with an affected organization may lose confidence and worry that it will fall victim to such incidents again in the future, potentially leading to a loss of business and diminished market standing. Rebuilding trust can take years, making the adoption of proactive cybersecurity measures crucial in order to mitigate these risks.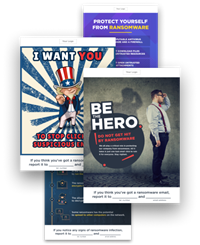 Several factors are driving this increase in ransomware. First, cybercriminals are continuously evolving their tactics to bypass traditional security measures. Advanced social engineering techniques, such as spear-phishing and compromising business email, have become more prevalent, enabling attackers to gain unauthorized access to networks. Additionally, ransomware attacks are often coupled with data exfiltration, further pressuring organizations to pay the ransom to prevent the exposure of sensitive information.
Second, the growing popularity of cryptocurrencies, particularly Bitcoin, has provided cybercriminals with a convenient and anonymous payment method. The decentralized nature of cryptocurrencies enables attackers to receive ransom payments without needing the services of traditional financial institutions, making them harder to trace and potentially reducing the risk of being caught. As a result, ransomware attacks have become a lucrative enterprise for cybercriminals, fueling their motivation to target businesses indiscriminately.
There are a number of things that an MSP can do to protect a customer from these types of attacks. First, regular training and awareness programs for customers can help prevent successful phishing attempts and raise vigilance against social engineering techniques. Second, implementing technologies such as multi-factor authentication (MFA) can make it harder for attackers to gain unauthorized access, and consistent vulnerability management can limit the attack surface. Finally, creating and maintaining regular backups of critical data, coupled with well-defined incident response plans, can help minimize downtime and enable efficient recovery in the event of a ransomware incident.
While ransomware incidents continue to rise, MSPs can play an essential role in defending against these attacks. As a result of these efforts and by acting as a trusted advisor on the topic, you can help your customers to lower the risk of suffering the negative impacts of ransomware, and to continue their operations successfully for many years.
Steps for Keeping Backup Data Safe from Ransomware
Cloud and local backups protection
Backup and recovery operations
How to use backup software to centralize backup operations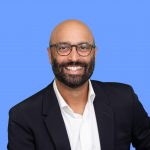 About the author
Kurt Abrahams is the Vice President of Marketing at MSP360 with expertise in technology marketing, cybersecurity and AI based technology.