Data loss is a very real threat to business operations worldwide. However, many small to medium-sized companies often view protective or proactive actions as unnecessary.
For MSPs, it is important to be more than a reseller or service provider. It is equally necessary to become a business partner that can identify risks and threats, and can recommend proactive actions and solutions to protect business operations if disaster occurs.

Financial damage from infection and data loss continues to rise, costing businesses worldwide billions of dollars per year. In the last two years, attacks on small and medium businesses have become more prevalent, with an average ransomware payout increasing to more than $110,000.
Virus infections are not the only threat to business continuity. Physical hardware failures and human error can be equally costly and disruptive. Although server and network hardware have become far less likely to fail, the possibility cannot be ignored.
Why Do Businesses Partner with an MSP?
Many companies turn to managed service providers for IT department oversight, instead of hiring an in-house team. MSPs can be effective in reducing costs and administrative overhead for small or medium-sized businesses without the resources to hire their own team. By acting as a complete IT solution or working side by side with an in-house team, MSPs can ensure that a robust solution is in place.
Further reading Top 5 SMB Pain Points Solved by MSPs
Businesses Often Enlist MSP Aid After an Event
In many cases, businesses reach out to MSPs for help after a disruptive event has already occurred. However, an extremely disruptive attack can be a wake-up call for business managers that more proactive security measures are necessary.
By spotlighting possible points of failure that may not be obvious to company stakeholders, MSPs can point out areas that need improvement and potentially increase their client involvement.
Minimize Business Downtime with These Recovery Essentials
Direct-to-cloud recovery
Recovery with bootable drive
File-level and VM restore
Remote recovery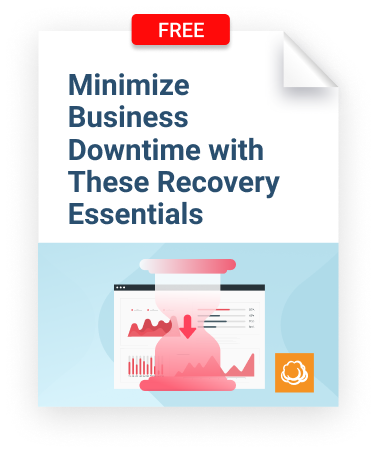 How Can MSPs Increase Business Partnership Benefits?
Traditionally, MSPs may provide data-protective services such as backup, antivirus solutions, and monitoring. However, there are many other services that MSPs can provide to safeguard their clients' continued business operations.
In the age of ransomware and other destructive threats, data backup, business continuity planning, and employee education are some of the most effective tools in the fight to prevent data loss and to protect business operations.
MSPs can offer these and other services to SMB clients to ensure security, compliance, and continuity.
Further reading How to be Protected Against Ransomware
Why SMBs Need a Business Continuity Plan
A business continuity plan should provide a clear course of action in the event of intrusion, infection, failure, or even environmental disaster, such as earthquakes, tornadoes, and floods.
A well-written BCP can:
Identify threats
Prioritize critical business operations
Identify critical team members
Develop an effective response roadmap
Reduce downtime
Ensure continued business operations
Each of the above-mentioned points can be used while sales pitching to your prospects, and upselling existing clients.
Further reading Business Continuity Concepts
What Services Can MSPs Offer?
MSPs can increase their involvement with clients by offering other, equally critical, security and safety services, such as:
Risk assessment to identify long- and short-term threats to company operations
Business impact analysis
Educational resources
Equipment inventory to ensure resources are available in the event of disaster
Contact information for emergency response personnel, including responsibilities
To ensure continued business operations, other resources are also necessary, such as an incident response plan that includes a list of actions and an identified response team. For resources such as an incident response plan to be effective, all business employees must be made aware of it.
These resources and services can identify threats, list appropriate actions, and reduce response time should a disruptive event occur.
To Sell or Not to Sell?
Although it may be necessary to encourage business clients to develop a strong, effective business continuity plan, many SMBs turn to managed service providers because they need more than just IT support. They also need recommendations and direction that can safeguard their business and protect their operations.
Along with the other resources listed, an effective BCP can help to protect a managed service provider's clients by predicting potential emergencies and preventing business disruption.
By upselling those services, MSPs can do more than just increase their own revenue. They can also increase the safety and security of their clients by helping to ensure their data security and business continuity.