One day you will lose a customer. Whether it's due to a highly competitive market, a critical misunderstanding, or the changing landscape pushing the client out of business, to name just a few possibilities, it happens even with the most professional and the best-managed IT providers on the market.
To minimize both the impact on your reputation and the work that has to be done, you need to come up with a smooth, detailed, and simple offboarding plan. In fact, it should be as detailed and thought-through as your onboarding process. In this guide, we will define the key points of a flawless MSP client offboarding checklist.
MSP Offboarding Basics
It does not really matter why you are about to offboard a customer. Whether it's due to a contract violation, a switch to another MSP, or their strategic move to an internal IT department, there are basic procedures you need to perform before you start the offboarding:
Provide support until the end of the contract. When your client announces that they want to leave, it doesn't mean your work has finished. You have contractual obligations to provide the customer with a given level of support and services.
Secure all payments. Sometimes a customer might "forget" about the payments for the last month. The best way to secure payment is to ask your customers to pay the bills upfront.
Define the deadline for workflows. You should define the deadlines for your services and make them known to your customer. The list should include all on-going projects, maintenance, and on-site services.
Pass all mission-critical data to the customer. As a managed IT provider you have the keys to your customer's IT infrastructure, including account information, passwords, and network map. Pass all that to the client, and make sure that they rotate the required passwords and that you don't have any info left on your premises.
Inform the customer about the data you hold, and termination. Sometimes the customer forgets about their data that is held on your storage. It might be data of any kind – passwords, backups, or archives. It's not best practice to delete that from your servers and storage on day one. Send your customer a 30-day notice and delete the data only after the given time frame.
Ask for feedback. Finally, you need to understand why the customer is leaving. Create a customer survey with in-depth questions and schedule a meeting to define the pain points you should focus on in your MSP in the future.
MSP360 Managed Backup Service
Cross-platform backup and recovery
Flexible licensing
Bring-your-own storage approach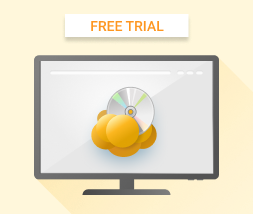 When the contract end date is near, you can start with the actual offboarding procedures: first, disable, delete, and move your stack. Most likely, you have installed some hardware and software on your client's machines. It's time to define what should be removed. Second, delete client's data. Earlier, we mentioned a 30-day notice. Send it to your client and, when the date arrives, delete the client's data from storage on your premises. Don't forget to hold any compliance data, if you were working with clients subject to any legislation.
Protect Yourself
Sometimes, when a customer leaves, things can become ugly. You need to understand the possible risks and the ways to protect your managed IT business against any undesirable behavior.
Protect Your MRR
First of all, you need to protect yourself from customers who are not willing to pay you for your services. Here are some tips and tricks:
Clearly stated contracts. Specifically, your MSA, SLA, and SOW should leave no place for argument about your prices and payments. Always check them with an attorney. ( )
Further reading The Importance of Legal Services to MSPs
Don't provide free services after the end of the contract. Some clients will keep calling you after the contract ends, "just to ask". You need to make it clear that your time costs money, and all requests and phone calls will be charged on a per-hour basis.
Make sure payments are made prior to passing the data. Send the final invoice prior to handing off all data. However, don't make it look like you are demanding a ransom. If a client is unwilling to pay, act only as prescribed by the contract.
Collect the evidence. If the client refuses to pay, send emails to collect evidence. After a couple of months, go to court.
Defense Against Charges
Sometimes the customer won't leave peacefully and will look for any loophole in your actions or contract to take unfair advantage of you. Here are some tips and tricks to avoid this:
Always reply to your customers. The fact that you left your customer's messages unanswered might be used against you. So always take the time to reply to your customers in a professional and calm manner.
Collect the evidence. Always archive your correspondence, including emails, messages, tickets, and, if possible, phone calls. If a customer makes charges against you, such details might save you one day.
Document negligence in your contracts. If your customer was breaching your contract, for example, by installing their own equipment or software, it's the customer who's responsible for the consequences. Make sure your MSA and SLA make that clear.
Create a refusal form. Sometimes your customer refuses to buy into basic security settings – antivirus, firewall, or backup. Sometimes they will open an RDP port and will claim that it's safe. For such cases, create a refusal form and ask your customer to sign it. This form should state that the customer understands the risks of their actions and takes full responsibility for the consequences.
Discuss data breach consequences. Data breaches might happen, even with the most profound cybersecurity tools implemented. Make sure you are not financially responsible for it.
Conclusion
You should show how professional you are at any stage of working with a customer, from the time you first engage with them via marketing channels, up to the point where you terminate the contract. It's a code of professional conduct and affects your reputation on the market. The loss of one customer will reduce your MRR, but the loss of the customer coupled with bad offboarding will likely damage your reputation. And, while you might recover recurring revenue in a couple of months, you might never recover from the loss of reputation.