Previously, we explained how ransomware works. In this article, we discuss how to help defend against ransomware by choosing antivirus tools for Managed Service Providers (MSPs) and explaining the most important criteria to weigh when choosing an anti-virus solution.
Antiviruses for MSP: How to Choose?
There are several critical factors to weigh when selecting the best MSP antivirus:
The anti-virus solution has to offer flexible payments. You must be able to bill your customers on a monthly basis and charge them only for actual usage, without having to buy a full annual subscription. Managing a large set of annual licenses is a complex task and poor use of MSPs' time.

Security software has to provide reasonable protection on multiple types of targets: Servers, workstations, local networks, storage and beyond.

The diversity of administration options. For example, the ability to integrate with different RMM solutions and APIs for custom management platform usage is a useful benefit.

The simplicity of routine operations like install/update/delete tasks of your antivirus programs. Ideally, your antivirus tool should allow you to automate most of these tasks.
The market is flooded with antivirus security solutions. We can't profile every one here, but we've selected several noteworthy solutions to discuss: Trend Micro, ESET, BitDefender, Kaspersky, and WebRoot.
ON-DEMAND WEBINAR
Ransomware: Prevent or Recover
Watch the webinar and prepare yourself and your customers with the right approach and the right tools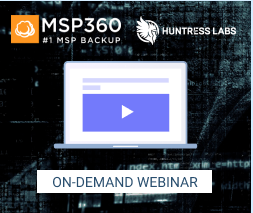 Trend Micro – Convenient Management Platforms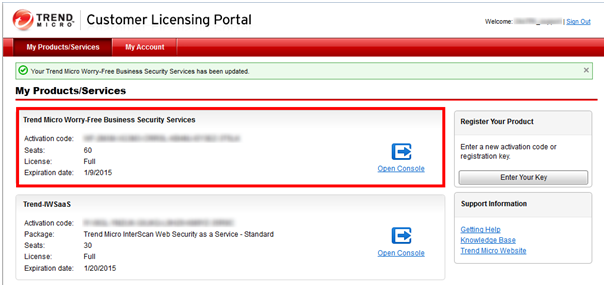 Trend Micro offers a simple monthly "pay as you go" pricing model which provides more flexibility to users. Also, they provide specific tools for license and multi-tenant management.
The solution supports multiple integrations right out of the box:
Kaseya.
Labtech RMMs.
Standard application deployment platforms, such as Odin and AppDirect.
Trend Micro works on desktop Windows platforms, iOS, and Android. It also supports cloud services such as Office 365, DropBox, SharePoint, OneDrive, and Google Drive. However, one notable missing feature is support for Linux-based operating systems.
ESET with Daily Billing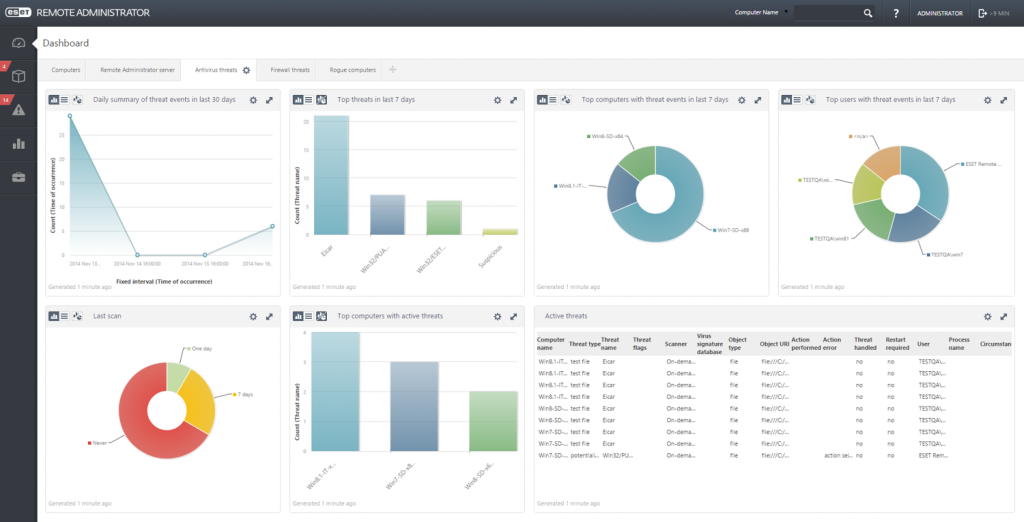 ESET offers a unique pricing model with daily billing and monthly invoicing. It supports endpoint solutions for different platforms such as Windows, Linux, Android, and macOS. It also provides a single remote management console. And it is compatible with Kaseya, Labtech, ConnectWise, Autotask, and TigerPaw.
An Eset API is available for integrating the tool with your custom software. It also has a flexible license pricing model: The more licenses you have sold, the lower the price you pay for each new license. Your customers can also evaluate the product for free for 90 days.
BitDefender – Full-featured Solution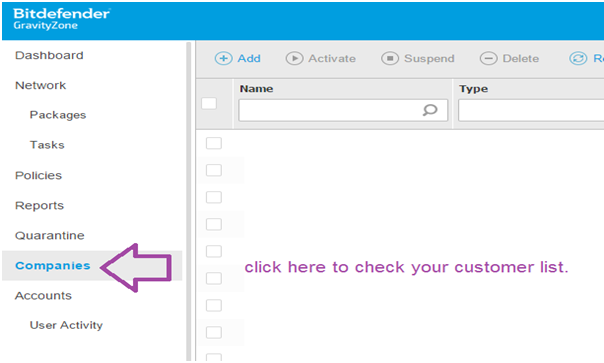 BitDefender charges on a monthly basis and provides endpoint protection for Linux, Windows, macOS, iOS, and Android. The single console offers a broad range of administrative operations and has the following integrations: ConnectWise, Kaseya, AWS, LabTech, N-Able, Naverisk, and LogicNow. It also supports major virtualization platforms, including Hyper-V, VMware, and Citrix.
The vendor has achieved a good rating on av-test.org and a good reputation level in the security community. BitDefender offers a high level of protection against zero-day exploits and provides an "MSP Hotline 24/7," which MSPs can use to obtain support over the phone.
A free 30-day trial version is available.
Further reading Introduction to Endpoint Monitoring and Management
Webroot – Good Endpoint Protection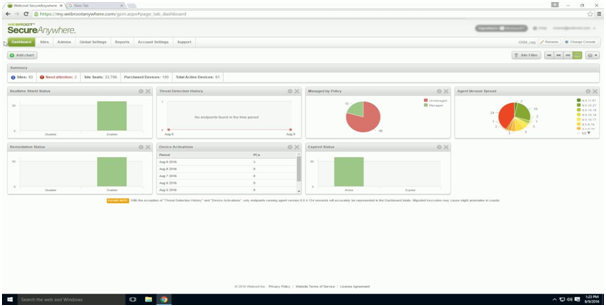 Webroot provides endpoint protection only. It is thus best suited only for small MSP companies. Supported platforms include Windows, macOS, iOS and Android. There is no Linux support. The Unity API (site, user, policy, group, endpoint and command management) can help you with custom integrations.
The tool retains threat history for each endpoint it protects, and it offers a single console for managing multi-tenant environments.
Webroot integrates with Kaseya, Labtech and Continuum, with the support of auto tasks.
Kaspersky as a Great Choice for Big Companies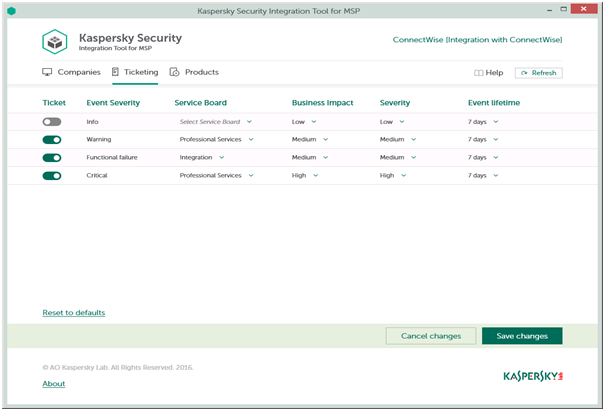 Kaspersky offers one of the most trusted security solutions with good rank for Linux, Windows, Mac OS, iOS and Android platforms. It protects the data on all levels (user data, server data, e-mails, exploits, phishing, etc) and has single console for multi-tenant environments. There is integration support for IBM QRadar, HP ArcSight SIEM systems and popular RMM systems.
Kaspersky has quite simple pricing model with monthly billing average starting at 500 nodes.
Summary
The best MSP antivirus solutions are ones with a broad range of administration options, a flexible pricing model and strong protection against malware of any kind. We suggest that you evaluate some of the options yourself during free trial periods to assess how well they fit your business's needs. If you have any questions or additional information to share about the products reviewed above, feel free to leave your thoughts in the comments section below!