We are pleased to announce that backup users can now use web-based remote access (beta) for free! This feature is included in the backup license. This means you no longer have to pay for a separate remote access tool to connect to devices remotely — if you buy a backup license, web-based remote access is enabled by default.
Take advantage of a free, integrated remote access solution to support your customers.
What You Get With Free Web-Based Remote Access (Beta)
Fast and stable connections based on the WebRTC technology
Encrypted connection
Attended and unattended access
Multi-admin sessions
Concurrent remote access sessions in separate browser windows
Text chat
And much more.
Further reading Introducing Web-Based Remote Access (Beta)
How to Establish a Connection
In order to establish a connection through a browser, go to the "Computers" tab and click the "Connect" button opposite the desired computer.

After you click the "Connect" button, a new window will open. Then, just like in the desktop app, you choose whether you want to start a new session or join an active session. That's it!
Further reading Getting Started with MSP360 Connect Managed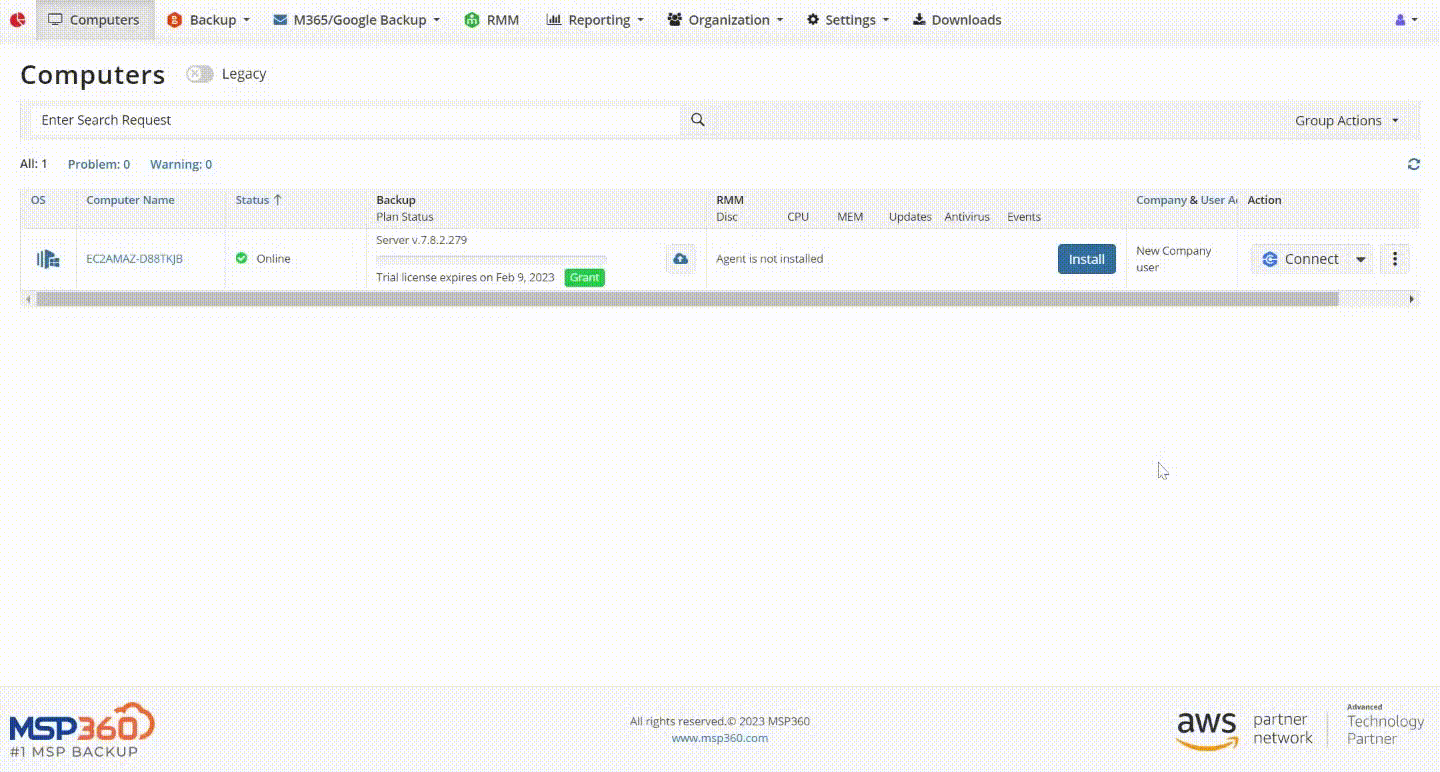 Limitations and Requirements
This option is available with all backup licenses, except Microsoft 365 / Google Workspace and SharePoint / Teams / Shared Drives license types.
The following browsers and operating systems are currently supported:

Chrome (Windows, Linux, macOS)
Firefox (Windows, Linux, macOS)
Edge (Windows, Linux, macOS)
Safari (macOS)

The MSP360 Connect app installed on the remote endpoint must be version 3.2 or later.
Conclusion
Thanks for reading! To help us with product development, please share your experience with us using the feedback board or ask a question on our forum.