MSP360 Managed Backup already offers immutability for Amazon S3, which restricts any changes to your data and provides a significant leap forward in keeping your data safe. In release 5.4, we extended this feature to Wasabi storage.
What Is Immutability?
An immutable backup is a copy of your dataset that cannot be modified, deleted, or overwritten. Immutability is currently the highest level of backup protection possible since immutable backups are not prone to ransomware, unattended access, or human factors.
Further reading Immutable Backups Explained
Enabling Immutability in MSP360 Managed Backup with Wasabi
Prior to the 5.4 release, MSP360 Managed Backup supported immutable backups for Amazon S3 only. In release 5.4, you can prevent an object from being deleted or overwritten and protect data with Wasabi Cloud Storage.
To enable immutability for Wasabi, proceed to the Storage tab, Storage Accounts section, and select the existing account or create a new one in the MSP360 Managed Backup control panel.
To add a new destination for immutable backups with Wasabi, click Add Destination Bucket or edit an existing destination. In the Destination Bucket section, fill in the required data and tick the Allow Immutability box.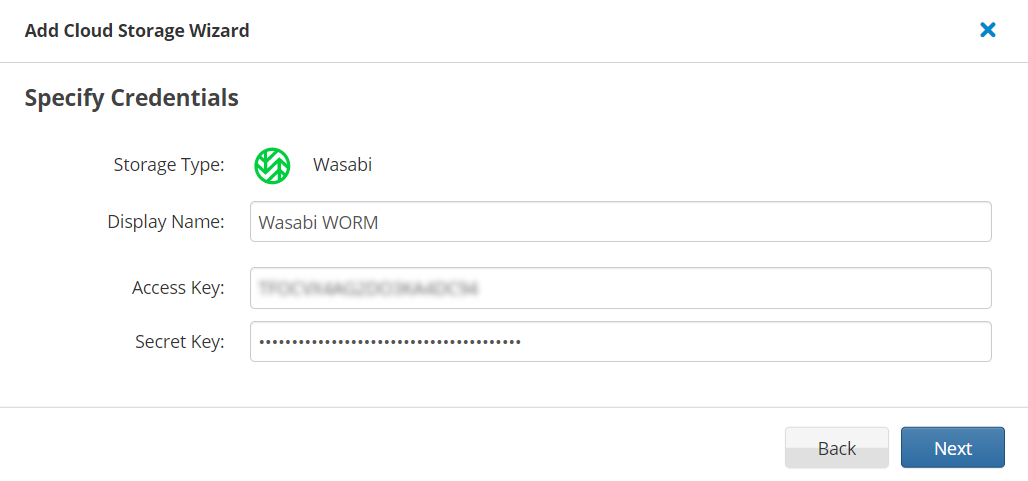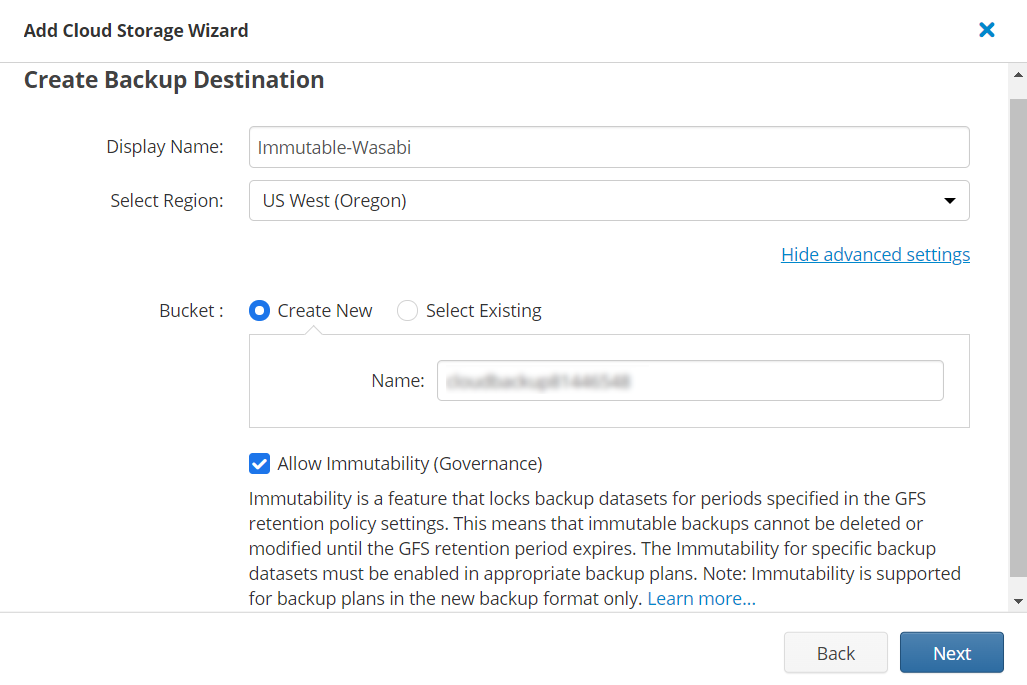 By default, immutability in MSP360 Managed Backup works in Governance mode.
Once you are done, proceed to backup plans to enable the Immutability for specific backup plans, along with the GFS retention policy.
Conclusion
Thanks for reading, and don't hesitate to ask questions or leave your feedback on our forum to help us with further product improvement.