Looking back over the past few years, one of the most formative technology trends has been the proliferation of devices in the workplace and the advent of bring your own device (BYOD).
BYOD is the movement to bring your own technology, devices, computers and phones to the office, rather than leveraging corporate-owned devices. More than 50 percent of workers in a recent survey said they believed their own personal tools were more effective than their corporate ones, with the percentages even higher for recent generations like Gen Y.
However, despite its popularity with employees and the potential opportunity for cost savings and other factors, BYOD can also present significant challenges for IT teams. MSPs play a critical role in helping IT departments capture the opportunities at hand, as well as mitigating any new risks it might pose with their services, technologies, and managed offerings.
Challenges of a BYOD Environment
While employees may love the appeal of BYOD, it can present significant challenges for IT department leaders and MSPs that support them.
One of the most common challenges is cybersecurity and compliance. It's much more difficult for companies to apply policies, device management, and appropriate risk mitigation technologies to laptops, phones, and other devices that are not issued by the IT department. On top of that, BYOD devices tend to commingle personal and corporate information, which can create security and compliance challenges.
Further reading Guide to Data Security Management
BYOD devices are also more difficult to manage overall, especially when it comes to data removal and retrieval when the employee leaves the company, or the device is lost. In addition, it's also more difficult to control what other applications are used on these devices. For instance, a child's computer game may be added to the same device as sensitive corporate information if the user is mixing their personal and professional device use.
Each of these factors presents a significant challenge for IT departments to ensure proper data security, integrity, and compliance. MSPs can play a significant role in educating IT leaders on what challenges they need to recognize, as well as in managing and monitoring these devices where possible under a comprehensive BYOD strategy.
Securing a BYOD World
While BYOD presents new risks, there are things that an MSP or a business can do to mitigate them. Containerization is one such solution, where each device accesses corporate assets and applications through individualized protected environments. Operating systems like Android make it possible to set up containerization, as well as give control to organizations over work applications.
Segmentation is another tool to protect corporate networks from the risks of BYOD devices. Segmentation tools leverage network policies and other techniques to ensure that BYOD devices are isolated on the corporate network, and that malware or other nefarious things on those devices cannot move laterally across the network to sensitive corporate information. Other technologies such as encryption and mobile device management (MDM) are also helpful.
While technology tools are important, often one of the most effective defenses with regard to BYOD devices is employee education. MSPs and organizations should ensure that employees are fully educated through a security training program on how to properly use their devices, how to handle corporate information or conduct business activities on those devices, and how to spot potential signs of attack.
Further reading Guide to End-User Training for MSPs
While BYOD presents some significant challenges, studies show it's on course to continue increasing significantly over the next few years. According to one survey, the BYOD market is expected to reach $367 billion by 2022, up from $30 billion in 2014. MSPs play an important role in ensuring that organizations have the tools and strategies to address this trend — ultimately supporting IT teams in changing BYOD from a challenge into an opportunity for the organization.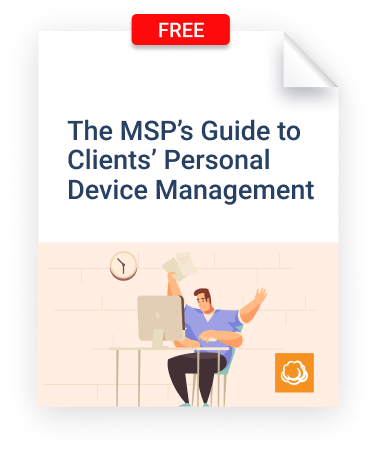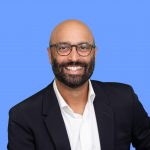 About the author
Kurt Abrahams is the Vice President of Marketing at MSP360 with expertise in technology marketing, cybersecurity and AI based technology.