It would have been hard to miss the rapid rise in ransomware attacks hitting businesses of every size. Over the past year, attacks have crippled hospitals, schools, government organizations and more. What's more, high-profile attacks have hit major national infrastructure or supply chain organizations like the Colonial Pipeline, Kaseya, meatpacking company JBS and more.
In total, ransomware attacks have increased 151 percent in the first half of 2021 over the same period last year. Costs of recovering from these types of attacks are also skyrocketing, with the average cost of a ransom now sitting at $170,404 and total remediation costs on average costing more than ten times that, at $1.85 million in 2021. On average, it takes the majority of businesses (66 percent) around 15 to 30 days to recover from a ransomware attack.
There are many things that a company can do to protect itself from becoming a victim of these types of attack. One important factor is making sure that backups are not only working effectively, but are also thoroughly protected from being impacted by an attack themselves. A fully working and secure backup will help a business recover from an attack more quickly, and potentially prevent the long-term loss of critical data.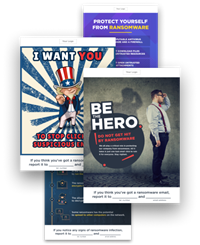 Protecting Backup Systems
Cybercriminals have realized that backups can be the key to a successful recovery without paying the ransom, so they have unfortunately started targeting these systems in addition to production environments, in order to delete or encrypt the data. Managed services providers (MSPs) need to ensure that their customers have protections in place for these critical systems as part of their overall holistic cybersecurity strategy.
Original backups should be kept entirely separate from other systems, including employing an air gap and maintaining them in an immutable state. They should also include cybersecurity protections like multi-factor authentication, data encryption, and "write once, read many" capabilities, among other cybersecurity technologies.
In addition to implementing cybersecurity protection technologies, organizations and MSPs should implement ongoing monitoring of both production and backup environments. 24/7 continuous monitoring includes looking for changes in backup files and audit logs, as well as other forms of potentially anomalous activity that could occur.
What to Do About the Cloud
In addition to on-premise backups, many organizations are now also leveraging cloud technologies for either their primary or secondary backups. This trend has only increased over the past two years as companies accelerated their digital transformations to include more cloud technologies. However, this is also becoming a new risk for organizations that need to ensure that their backups are fully protected from ransomware attackers, with 80 percent of organizations saying they have had a cloud breach in the last 18 months.
The most effective place for MSPs and their customers to start with both cloud and on-premise backups is to choose a backup and disaster recovery solution with a single dashboard across all environments. This gives security teams visibility over the full environment, allowing them to monitor and protect backups no matter where they are. It is also important to leverage the robust security protections offered by the cloud providers.
It's important to note that backups are only one part of a broader cybersecurity strategy necessary to prevent or limit the risk from ransomware attacks. When it comes to protecting against ransomware attacks, MSPs play a critical role in helping customers implement a holistic cybersecurity strategy that includes both production and backup systems. MSPs can help customers ensure they are implementing protection in all the critical areas of their environments, as well as undertaking on-going monitoring and support.
Steps for Keeping Backup Data Safe from Ransomware
Cloud and local backups protection
Backup and recovery operations
How to use backup software to centralize backup operations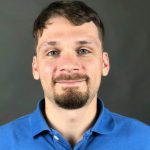 About the author
Alexander is the head of marketing department at MSP360. He is an expert in IT marketing and has extensive knowledge of cloud storage services. Alexander cooperates with cloud vendors, MSPs, VARs and communicates the market needs and trends to our team.
More articles by Alexander