If you want to restore some data stored in the Amazon Glacier to a new computer you have to take some easy steps. First of all, you have to register your Glacier account with MSP360 Backup.
Add Amazon Glacier Account to MSP360 Backup
Download and open the MSP360 Backup.
Click Add New Account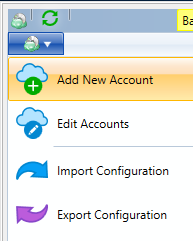 Select Amazon Glacier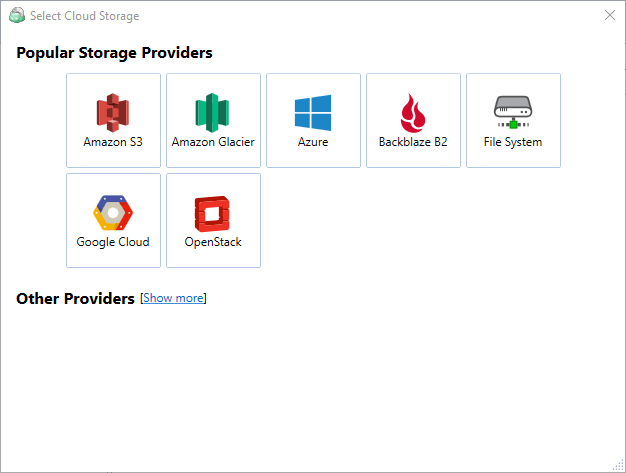 Specify any display name, specify Access key and Secret key.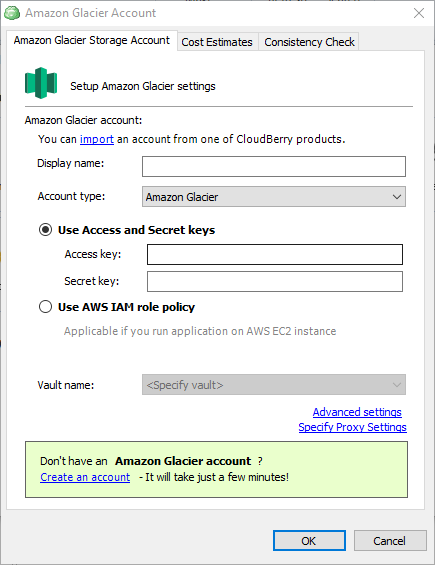 Specify vault name manually or choose a vault from a drop-down list. You should specify a vault where you have backed up your data in order to restore the files.
MSP360 Backup needs to synchronize data in cloud with it's local repository to recover the data. For that go Tools->Options->Repository and click Synchronize Repository button. After that select your Glacier account from a drop-down list and click Synchronize Now.
Synchronization process with Glacier storage takes from 4 to 5 hours. This implied by Amazon's design
When the synchronization is over you shall be able to proceed with a restore process.
If you uploaded during last 24 hours, the Glacier Global inventory may not occur and files may be not available.
How to Recover Your Data From Glacier
Open the "Backup Storage" tab.
Select your Amazon Glacier account from a drop-down list.
Right-click on a folder or a file you want to restore. Click on the "Restore" to begin the restoration process.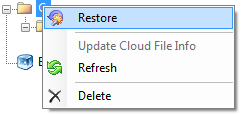 Proceed with the Restore Wizard
On the step Glacier Smart Restore choose the needed Retrieval Type. Learn more about Glacier Retrieval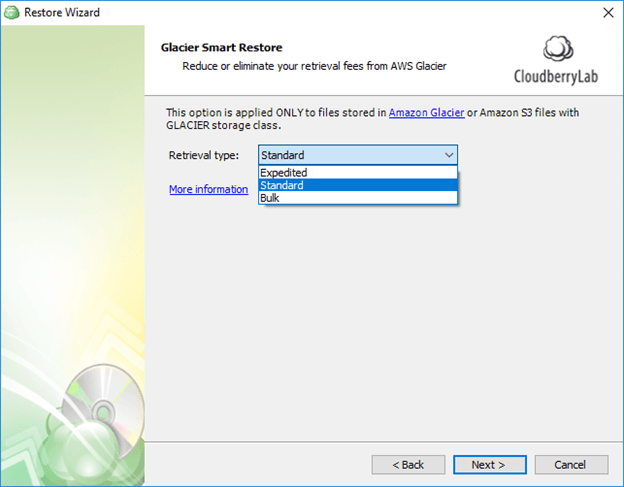 See the Summary screen and proceed to the Finish screen where you Check the "Run restore now" checkbox if you want to run a plan on the Restore Wizard finish.
Before you can download your files from Amazon Glacier, you should retrieve them from the storage. That procedure is forced by Glacier architecture. Depending on the chosen retrieval speed, you Amazon Glacier retrieval job can take from minutes to 12 hours.
When a restore process completes, your data will be restored to the directory on your computer you've specified.