Business needs are becoming more complex by the day, as are IT infrastructures. Struggling to keep up with the pace of change in technology, internal IT teams are drowning. The opportunity for MSPs offering co-managed IT services is significant.
Co-managed IT services aren't new. Larger companies with complex IT infrastructures typically deploy some kind of a co-managed IT services model, as it makes the most sense for them. Having an external team to collaborate on projects allows internal IT team members to focus their efforts elsewhere.
While co-managed IT services may seem a bit daunting at first, you shouldn't be afraid of them; instead, embrace them as a possible option when the benefits outweigh the risks.
What Is the Co-managed IT Services Model?
Trying to be everything to everybody usually fails. When you're already slammed or delegating work to someone who's done it before and can lend a helping hand when you're in need, rather than saying no to a new project, you take on everything yourself — and that's when it all usually goes downhill.
But what if you had another option – a better alternative, one that would help to reduce some of your workload and tackle tedious tasks? Would you be more inclined to choose that route? What if that alternative would also enable you to focus on your areas of expertise and strengthen your relationships with current customers, prospects, and vendors?
If executed properly, the co-managed IT model, which is becoming more and more popular among enterprises, can help businesses, internal IT teams, and MSPs with all of the above. Instead of an internal IT team or an MSP taking on all duties and responsibilities for a business's IT infrastructure, the workload would be divided among the groups of IT professionals involved (there are a couple of ways to accomplish that, as I'll review a little later in this article). While there are many benefits to the co-managed IT model, it may not be the best option for every MSP or client.
There are several parties involved in any co-managed IT services agreement, so understanding how all of them can best collaborate on delivering best-in-class IT services is necessary. Understanding how and when a co-managed IT services model would be beneficial to you and one of your clients is essential if delivering these services successfully is what matters most to you and your team members.
Why Co-managed IT Services?
A co-managed IT services model doesn't make sense for everybody. Sometimes having a single team dedicated to a client's IT infrastructure is what's best for the client. Determine whether you and your client need a co-managed IT services model in place by evaluating the reasons why it would be beneficial to you both. Both parties should come to the decision together.
First, figure out why the co-managed IT services model may be an appealing option to you. What are you looking to accomplish by working with a client's internal IT team? What are your client's goals? And how would working with a client's internal IT department assist you with achieving them for your client? Would your services complement an internal IT team by adding additional value?
For example, your client's internal IT team members may lack a certain skill set. Maybe they're great at providing level-1 support, but that's about it. If that's the situation, they may not be able to assist with digital transformation or project management.
What about cybersecurity? The FBI's Internet Crime Complaint Center (IC3) received nearly 2,500 ransomware complaints in 2020, up about 20 percent from 2019, according to IC3's annual Internet Crime Report. Is your team better equipped to tackle the ever-changing threat landscape? If so, why not focus your efforts on pitching your team as a group of cybersecurity experts trained in assessing and mitigating risks?
Another reason why your client's internal IT team may need help is simply due to budget cuts or challenges with today's labor market. Your client may simply be unable to fill positions; there are a number of tech roles experiencing a shortage of talent. Your team could be the solution to your client's labor woes.
Finally, as an organization grows, so do workloads. Your client's internal IT team members may be stretched too thin, especially if they're unable to hire additional talent in a market where labor is scarce. Giving your client's internal IT team members a helping hand allows them to focus on other matters and address issues more efficiently and effectively.
Once you've established that the co-managed IT services business model is the route you and your client would like to take, the next step is deciding the best way to divide and conquer IT services. In other words, who's responsible for what?
How Should You Divide the Co-managed Business Model Up?
After you and your client agree to a co-managed business model, it's time to assign roles and responsibilities. While there are several co-managing scenarios to consider, there's no one-size-fits-all approach to divvying up the roles and responsibilities for your client's IT infrastructure, so this is where an MSP can prove its worth — by showing off its expertise in the area.
First and foremost, it's up to you to understand your client's IT needs. Every client has its own challenges. While you've probably already done an initial assessment before even onboarding your client, going deeper is a must, as you always uncover more.
For example, assess the strengths and weaknesses of your client's internal IT team and your team. Which team delivers which service better? Does your client's internal IT team provide better help-desk support? What about backup and disaster recovery (BDR)? What about cybersecurity? Are there any areas where it makes sense to share responsibilities?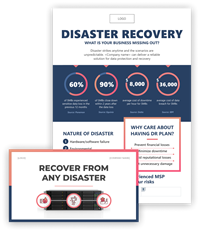 Then, work with your client's internal IT team to divvy up the roles and responsibilities for your client's IT infrastructure. Before committing to the scenario fully, test it out for several weeks to determine whether it's feasible. Shift roles and responsibilities slowly to ensure that nothing falls through the cracks or opens up any unwanted risks and vulnerabilities in the workflow you put in place.
The co-managed IT services model above all frees up internal IT teams and allows businesses to digitally transform themselves more quickly and effectively.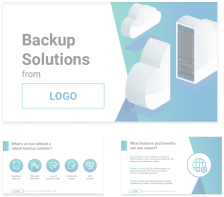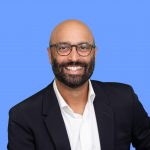 About the author
Kurt Abrahams is the Vice President of Marketing at MSP360 with expertise in technology marketing, cybersecurity and AI based technology.