In today's rapidly evolving cybersecurity landscape, managed services providers (MSPs) are pivotal in helping organizations navigate the ever-expanding realm of cyberthreats. To protect their clients effectively and stay ahead of malicious actors, they must go beyond traditional IT management.
One key place this can start is the cornerstone of the MSP business: your remote monitoring and management (RMM) tool. You must adopt a security-first approach, integrating advanced cyber features and other advanced features into your RMM tools to help protect customers from the ever-evolving world of cyberthreats.
There are several places where you can consider leveraging cutting-edge technologies and strategies to enhance your security offerings and ensure that proactive defenses become a necessity rather than just an option.
Proactive Vulnerability Identification.One of the cornerstones of a security-first approach is the proactive identification of vulnerabilities within a client's network. Traditional IT management focuses on reactive solutions, but today's MSPs must anticipate and mitigate threats before they materialize. Advanced RMM tools enable you to conduct regular vulnerability assessments to proactively identify potential weaknesses, implement continuous monitoring, and employ intelligence feeds to stay current on the latest threats.
MSP360's Remote Monitoring and Management (RMM) solution empowers you to streamline the management of your entire IT infrastructure from a unified dashboard. Its capabilities encompass monitoring system resources, overseeing patch updates, facilitating remote access, enabling scripting, and much more.
MSP360 RMM. Simple. Reliable.
Streamline IT management with a painless, cost-efficient endpoint monitoring and management solution. Access unlimited endpoints at no additional cost.
Endpoint Protection for Real-Time Defense. Endpoints are a prime target for cybercriminals, making robust endpoint protection a crucial component of a security-first approach. You can offer real-time defense against threats by deploying advanced antivirus and anti-malware solutions that leverage advanced techniques like heuristics analysis and behavioral monitoring, implementing zero-trust security models, and enforcing security policies to govern endpoints and ensure compliance.
Further reading From Reactive to Proactive: How Zero Trust Can Help MSPs Anticipate and Mitigate Security Threats
Backup Immutability to Safeguard Against Ransomware. Ransomware remains one of the biggest threats facing businesses today, with an attack hitting businesses on an average of every 19 seconds. For this reason, you must take every step to protect your customers from this threat. MSPs can protect their clients by ensuring backup immutability, preventing ransomware from compromising critical data by ensuring that backup data cannot be altered or deleted (even by malicious actors). Additionally, you should regularly test and validate backups, implementing onsite and offsite backup solutions and redundancies.
Further reading Spotlighting Cyber Risks: Key Takeaways from the 2023 Ransomware Report
By implementing immutability, your backup data receives an extra layer of protection, guaranteeing a swift recovery in case of a disaster. Enable immutable backups with MSP360 Managed Backup and prepare for any kind of cyber attack.
Leveraging Deep Learning and AI for Predictive Security Analytics. The application of deep learning and artificial intelligence (AI) in cybersecurity has revolutionized threat detection and response. AI can analyze user and system behavior patterns to detect deviations that may indicate a security threat. This enables the identification of zero-day attacks and insider threats. Additionally, you can use AI for predictive modeling for future attack vectors and vulnerabilities, as well as for automated incident response.
Enhance your endpoint security against potential threats and experience unparalleled peace of mind with MSP360, powered by Deep Instinct. This cutting-edge AI-based cybersecurity solution prioritizes prevention and is designed to thwart even the most sophisticated cyberattacks.
Each of these technologies is an essential piece of technology in today's world of rising cyberthreats, and MSPs can play an essential role in helping customers implement them to ensure they are staying protected. By integrating advanced features in RMM tools, MSPs can ensure they integrate these features directly into the core of their business and in the tool they use daily to monitor customer environments. This cohesive blend of technologies and strategies allows MSPs to offer unprecedented security, making proactive defense a necessity in their service offerings.
While many RMM tools today already allow for these features, you will want to ensure that your RMM tool offers them. Additionally, you may want to consider a conversation with your RMM provider to see what features they plan to add around cybersecurity to ensure you stay ahead of the curve. In doing so, MSPs not only protect their clients but also elevate their own standing in the cybersecurity landscape.
MSP360 Managed Backup.
Simple. Reliable.
Powerful cross-platform backup and disaster recovery that leverages the public cloud to enable a comprehensive data protection strategy.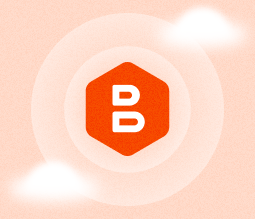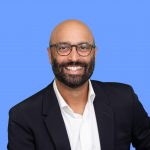 About the author
Kurt Abrahams is the Chief Marketing Officer at MSP360 with expertise in technology marketing, cybersecurity and AI based technology.