In this article, we will overview the support for AWS Key Management Service in MSP360 Backup.

AWS Key Management Service (KMS) is a managed service that makes it easy for you to create and control the encryption keys used to encrypt your data, and uses Hardware Security Modules (HSMs) to protect the security of your keys. AWS Key Management Service is integrated with other AWS services including Amazon S3.
Everything about backing up to Amazon S3:

To take advantage of the new functionality go to Compression and Encryption Options step of the Backup Plan Wizard. Select to use Server Side Encryption and Use Amazon Key Management Service. Enter the Master Key that you should obtain from the AWS Console.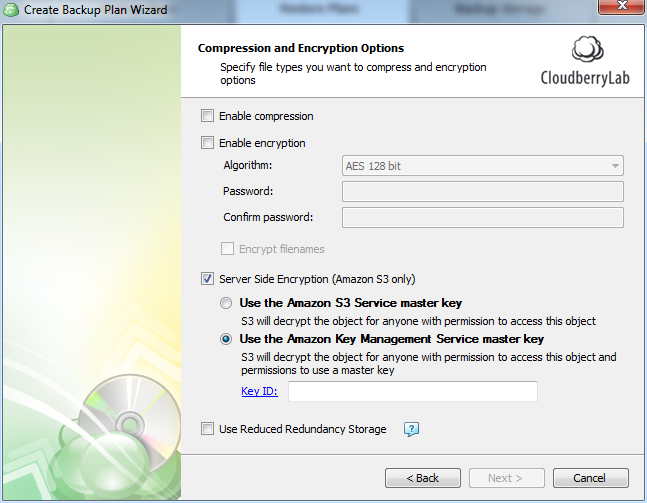 Want to know more about AWS Key Management Service? Check out the official AWS blog post