We are excited to announce the release of MSP360 Remote Monitoring and Management (RMM) 1.7, packed with new features and enhancements that will take your MSP360 experience to the next level. In this article, we will walk you through the latest updates and how they can benefit your business.
RMM Alerting Through the Mobile App
Stay on top of your alerts even when you're on the go with our new mobile app feature. Now available for both iOS and Android, it allows you to receive real-time notifications about alerts in MSP360 RMM right on your mobile device.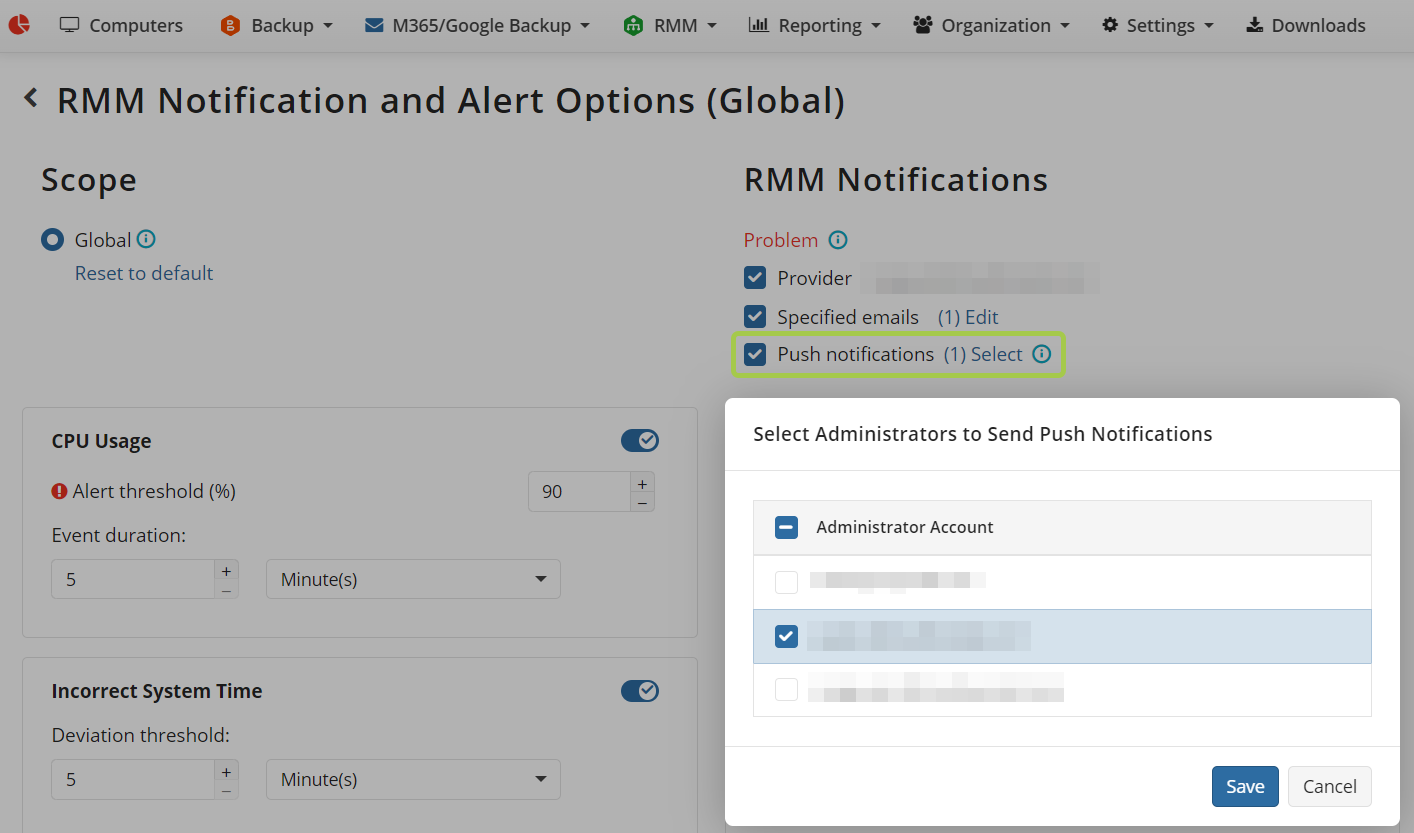 Monitoring of Services on Managed Computers
With MSP360 RMM, you can now receive notifications if an important service is stopped on any managed computer. This feature supports Windows services as well as Mac and Linux daemons, providing comprehensive monitoring capabilities across different operating systems.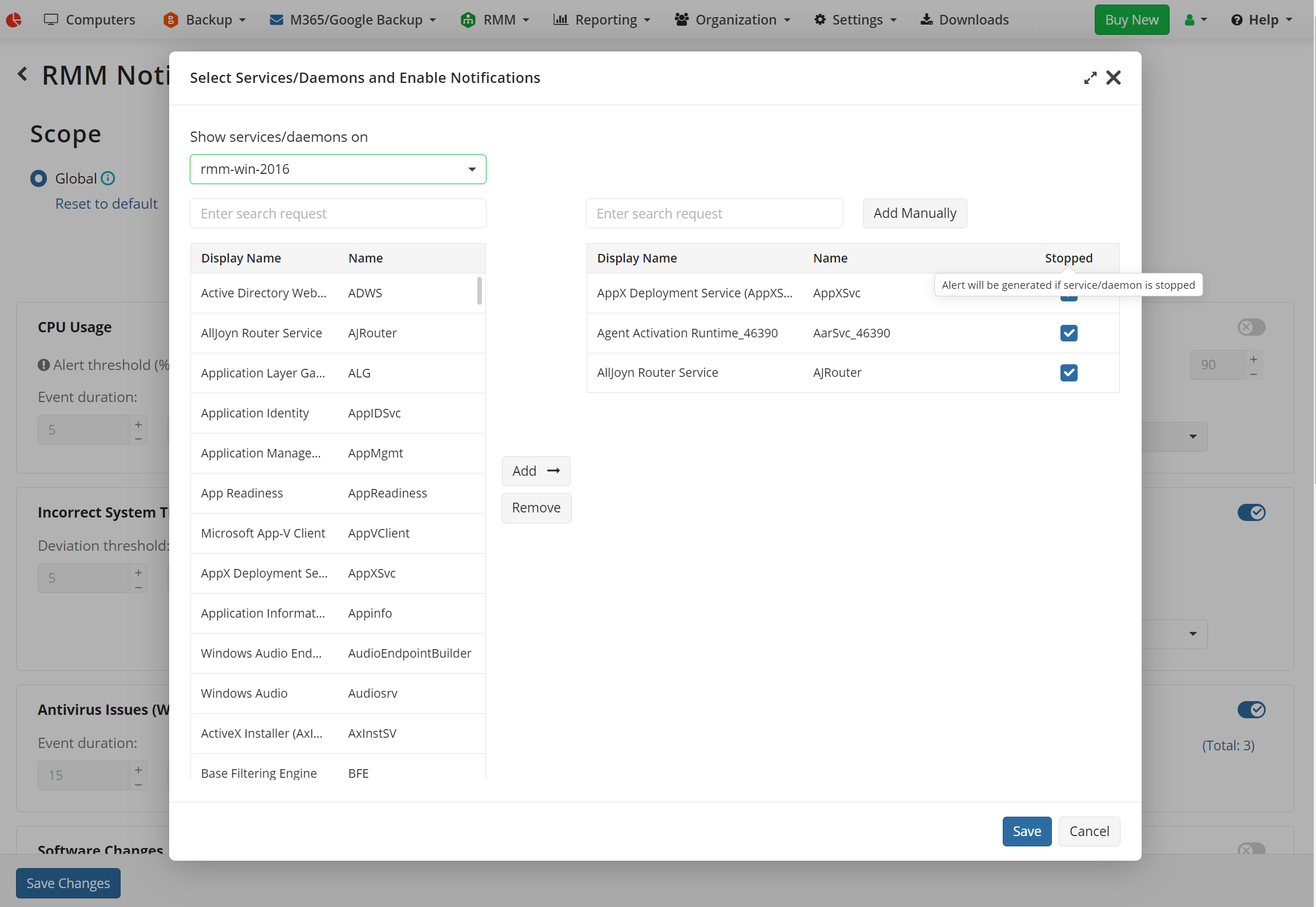 Hide RMM Icon from System Tray
To prevent accidental disabling of RMM by users, we have introduced the option to hide the RMM icon from the system tray. This ensures that your clients' computers remain protected and monitored without any interference from end users.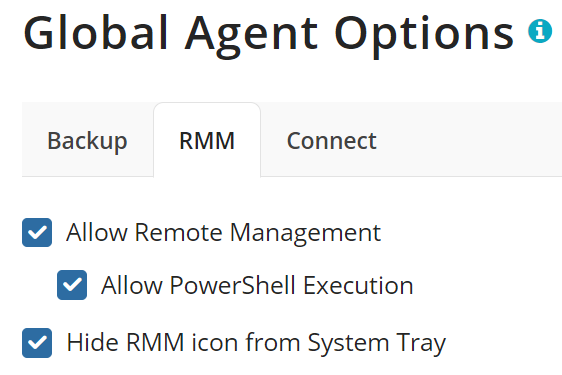 Configuration of Global/Company Agent Options for RMM Separately from Backup
You can now configure global or company-specific agent options separately for RMM and Backup operations. This allows you to fine-tune how RMM works for different companies while controlling Backup operations individually for each company.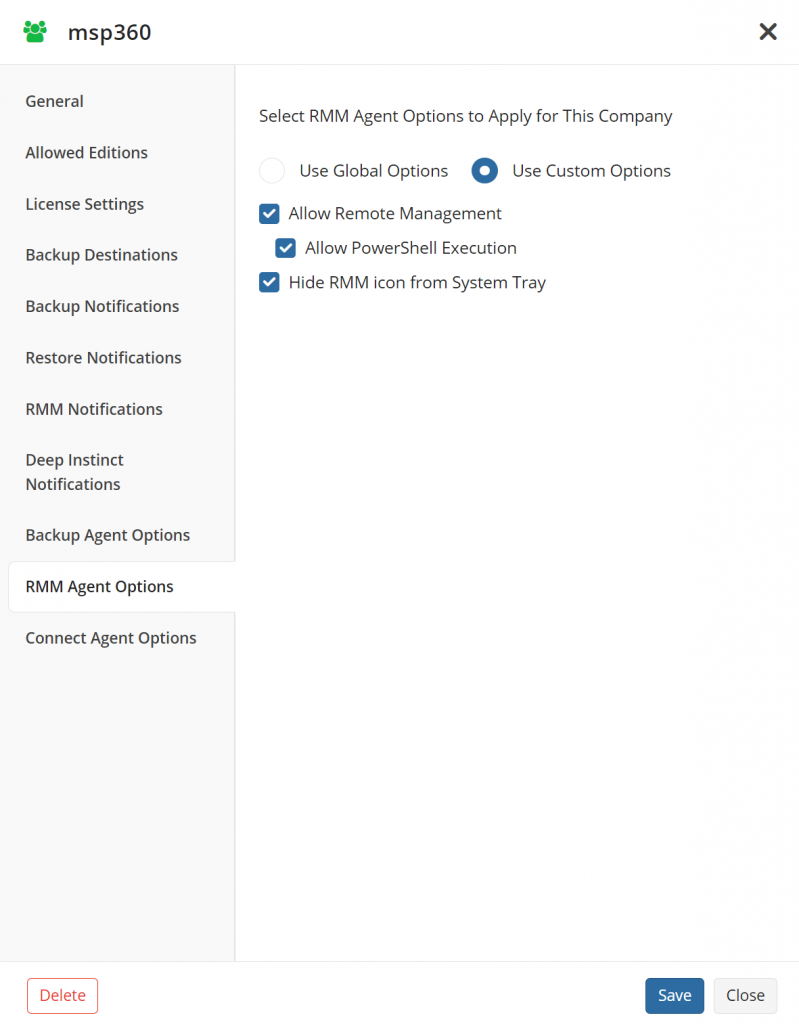 SNMP Monitoring, Mac and Linux Support, and Deep Instinct Integration Out of Beta
We are thrilled to announce that SNMP monitoring, Mac and Linux endpoint support, and Deep Instinct integration have successfully completed their Beta phase. If you have been hesitant to leverage these capabilities due to concerns about potential instabilities, now is the time to take advantage of them.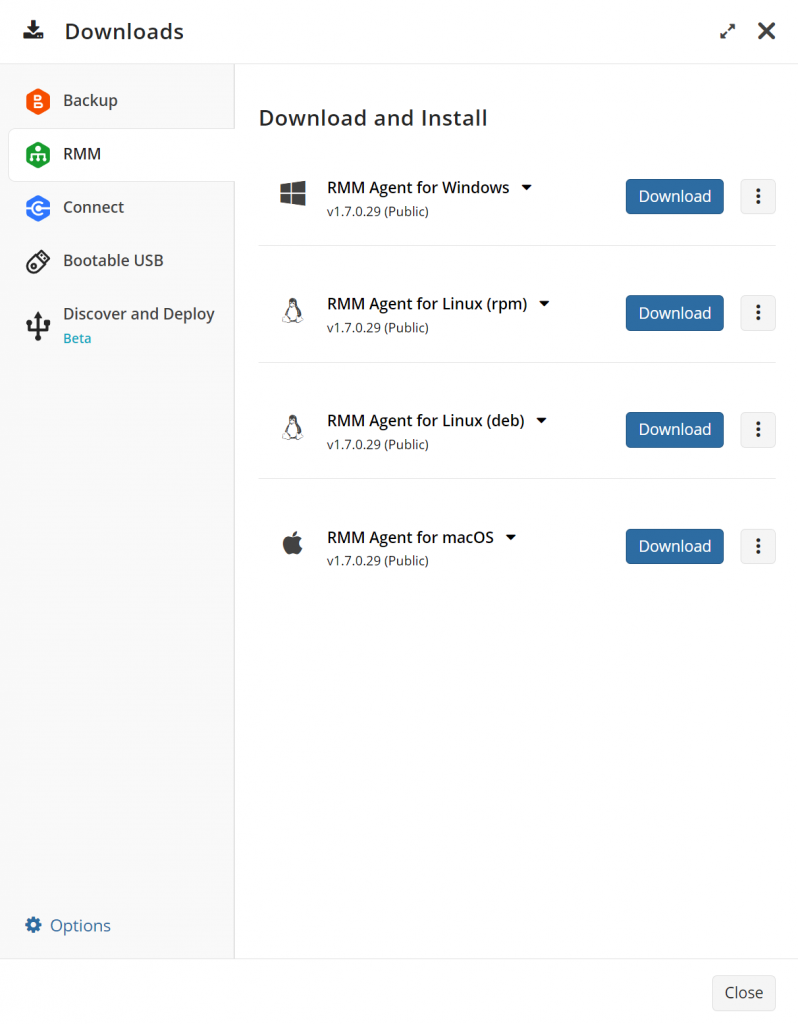 Conclusion
Thanks for reading this blog post. To help us with product improvement, please share your feedback on our feedback board, ask questions on our forum, or contact us.