We are pleased to inform you about the latest features of MSP360 Connect, which are designed to improve your overall experience. This update contains useful enhancements, and we hope that they will greatly simplify your work!
Centrally Manage MSP360 Connect Agent Configurations
Now you can configure remote connection settings that will be applied to multiple remote computers right in the web console. You no longer need to create and install new agent builds or manually adjust settings on each computer if you want to change how the connections work. Simply set it up in the web console for your entire company or globally for all computers, and the changes will automatically apply to all affected computers.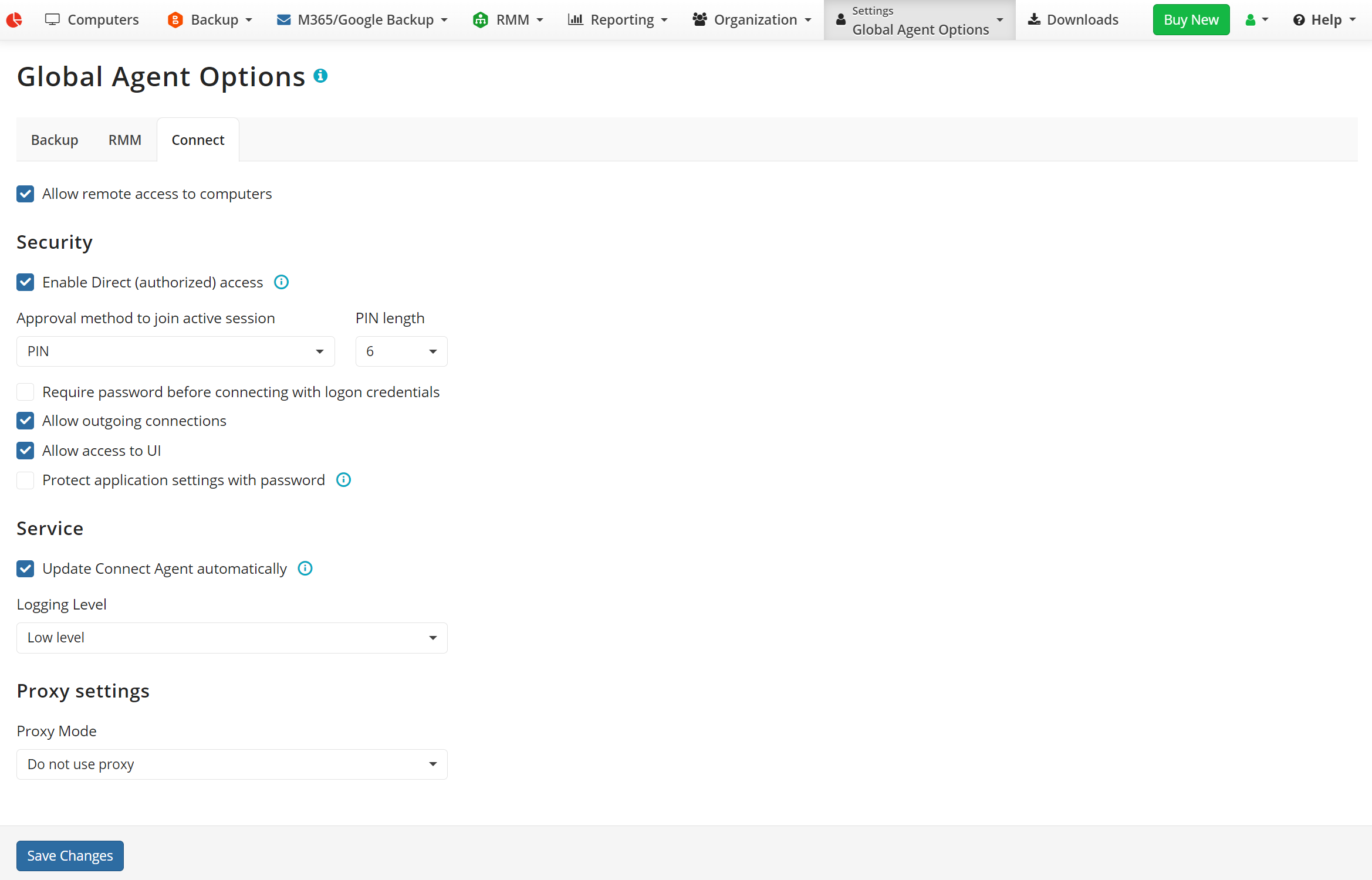 Currently, the following settings can be configured through the web console:
Allow remote access to computers
Enable Direct (authorized) access
Approval method to join an active session with the authorization
PIN length
Require a password before connecting with login credentials
Allow outgoing connections
Allow access to UI
Protect application settings with a password
Update Connect Agent automatically
Logging level
Proxy mode
Direct (Authorized) Access
MSP360 Connect Managed now introduces Direct (authorized) access, allowing you to connect to an open session on a managed computer without waiting for user confirmation or typing in any PINs or system credentials. This feature streamlines the remote access process and saves time for IT administrators.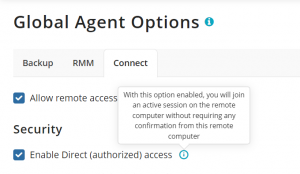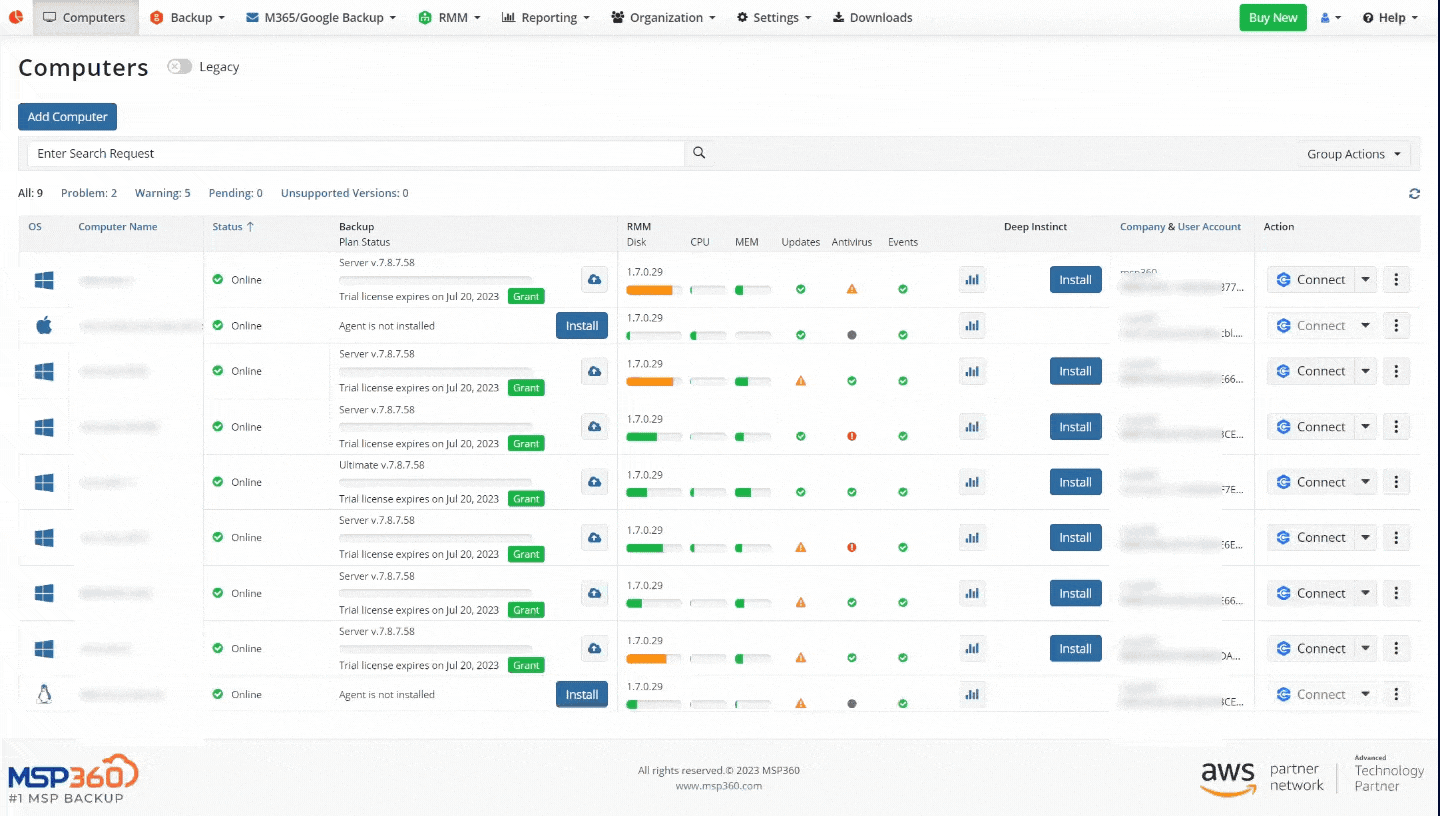 Sunsetting Connect Managed Separate Web Console
In this release, we are sunsetting the separate Connect Managed web console. This console was available to those users who only used Connect Managed and did not use any other managed products (MSP360 Managed Backup and MSP360 RMM).
All active and new Connect Managed users will be automatically transferred to the general web console.
Detailed Information About Connected Admin
Initially, you could only see the name of the computer from which the connection is being made, but now you can see detailed information about the IT administrator who connected to your computer, including his name, email address and company. This feature is only available for Connect Managed users.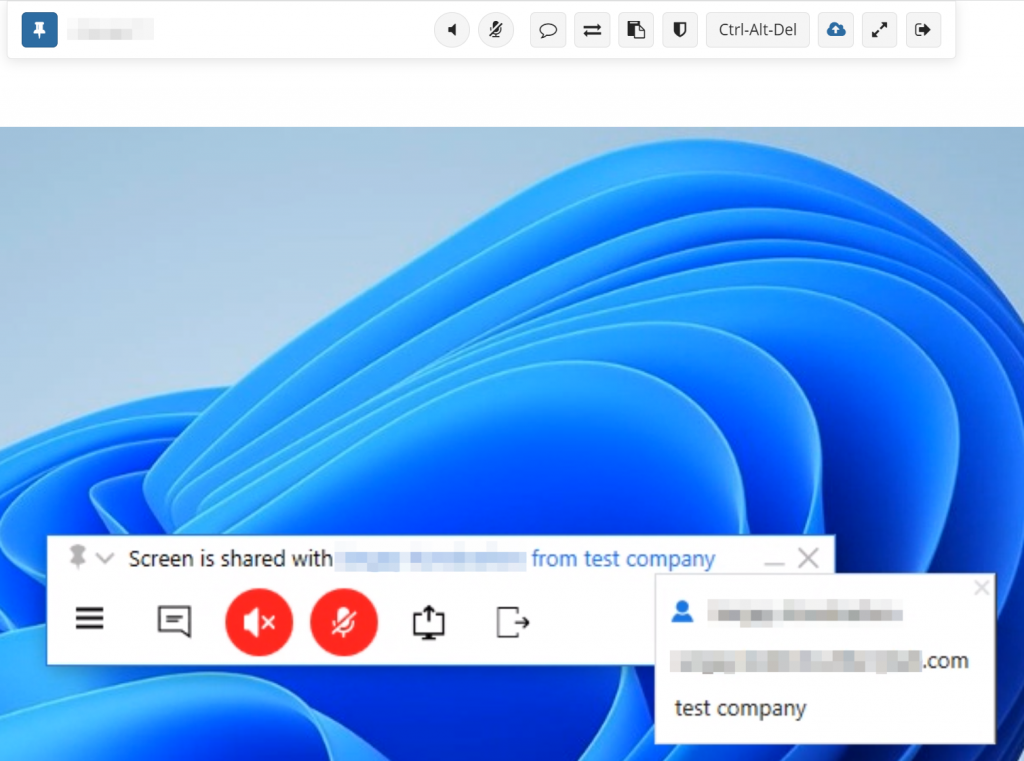 More Secure Data Sharing
Suppose you have disabled clipboard sharing with remote computers for security reasons but, nevertheless, you need to share some data during remote sessions, such as a password or a web link. Now you can share any information without worrying that your confidential information will be saved to the clipboard on a remote computer and leaked from there. This feature is available for both web-based and desktop-based connections.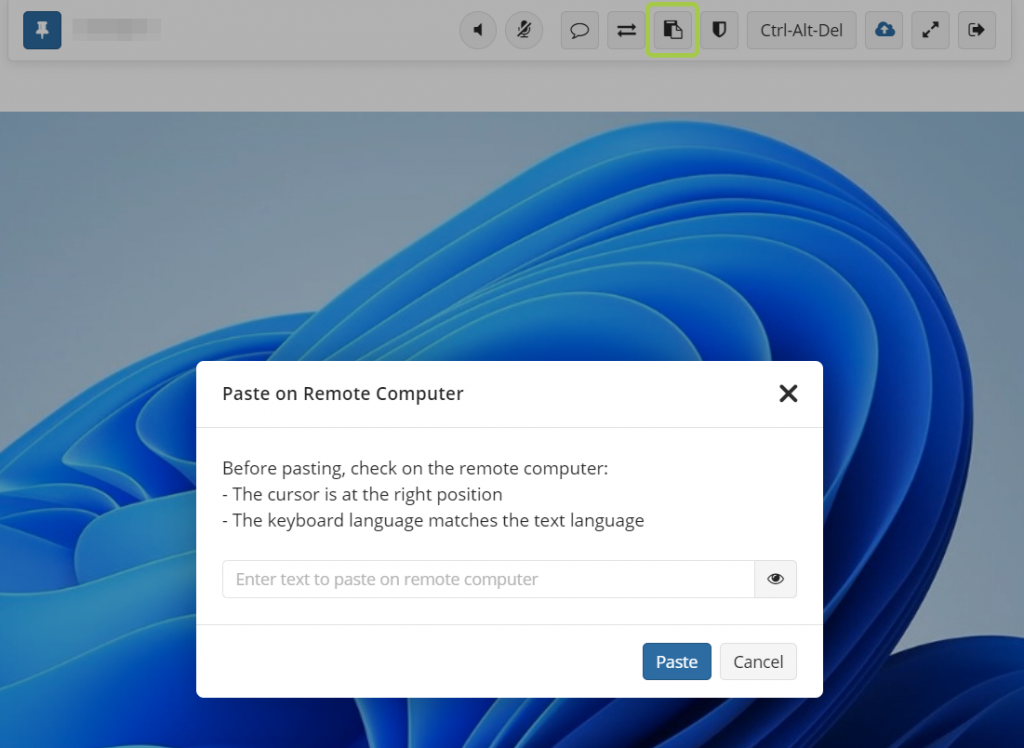 File Transfer Is Now Available During Web-Based Sessions
Using file transfer during your web-based remote access sessions, you can now swap data between your computer and a remote computer. You no longer need to launch the Connect desktop application to share a file.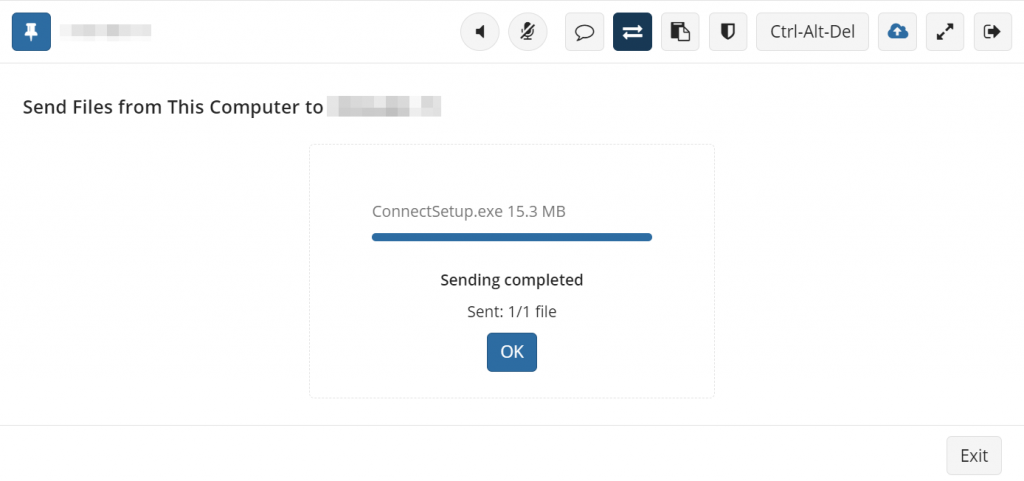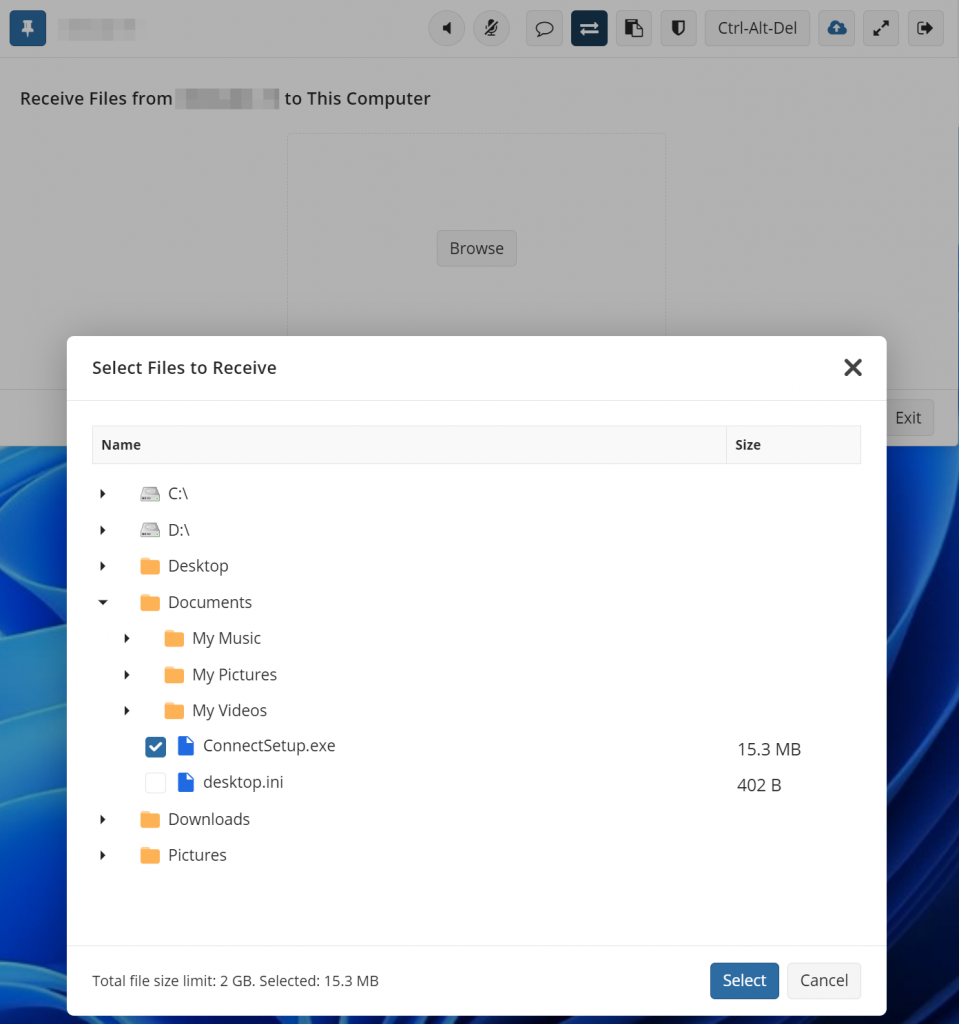 Black Screen and Lock Input Are Now Available During Web-Based Sessions
Web-based remote access sessions now include a black screen and lock input features. These two features allow an administrator to temporarily hide the screen from the user and disable the user's keyboard and mouse input in order to make discreet management changes on the remote system.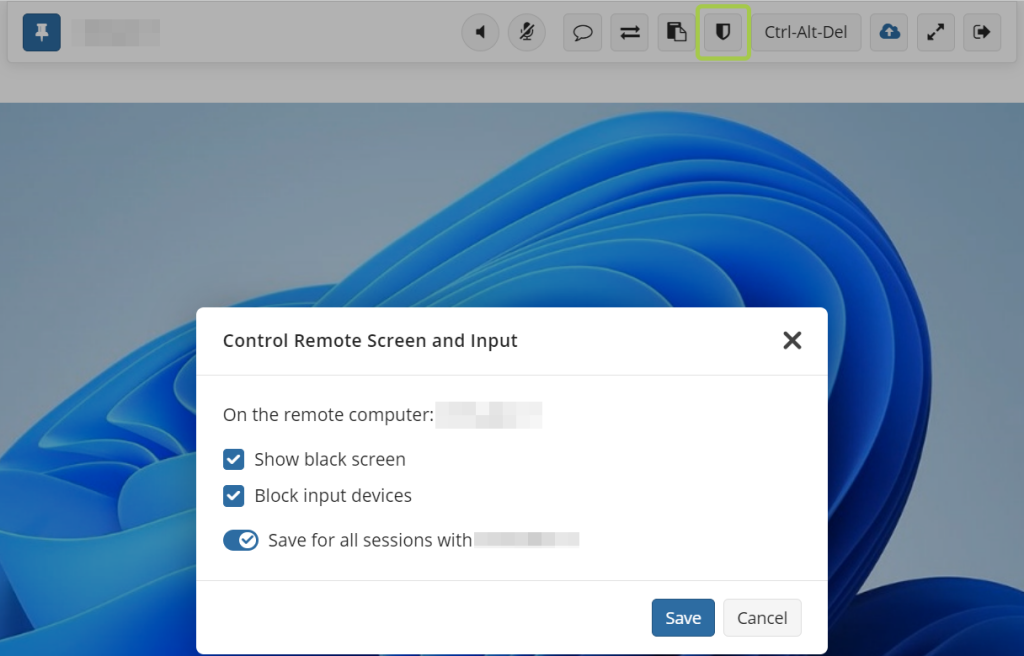 New Download Tab and "Add Computer" Wizard
Enjoy a unified, simplified interface when deploying Connect on new computers. These changes are designed to make the process of deploying the application and further connecting to remote computers easier and simpler for everyone.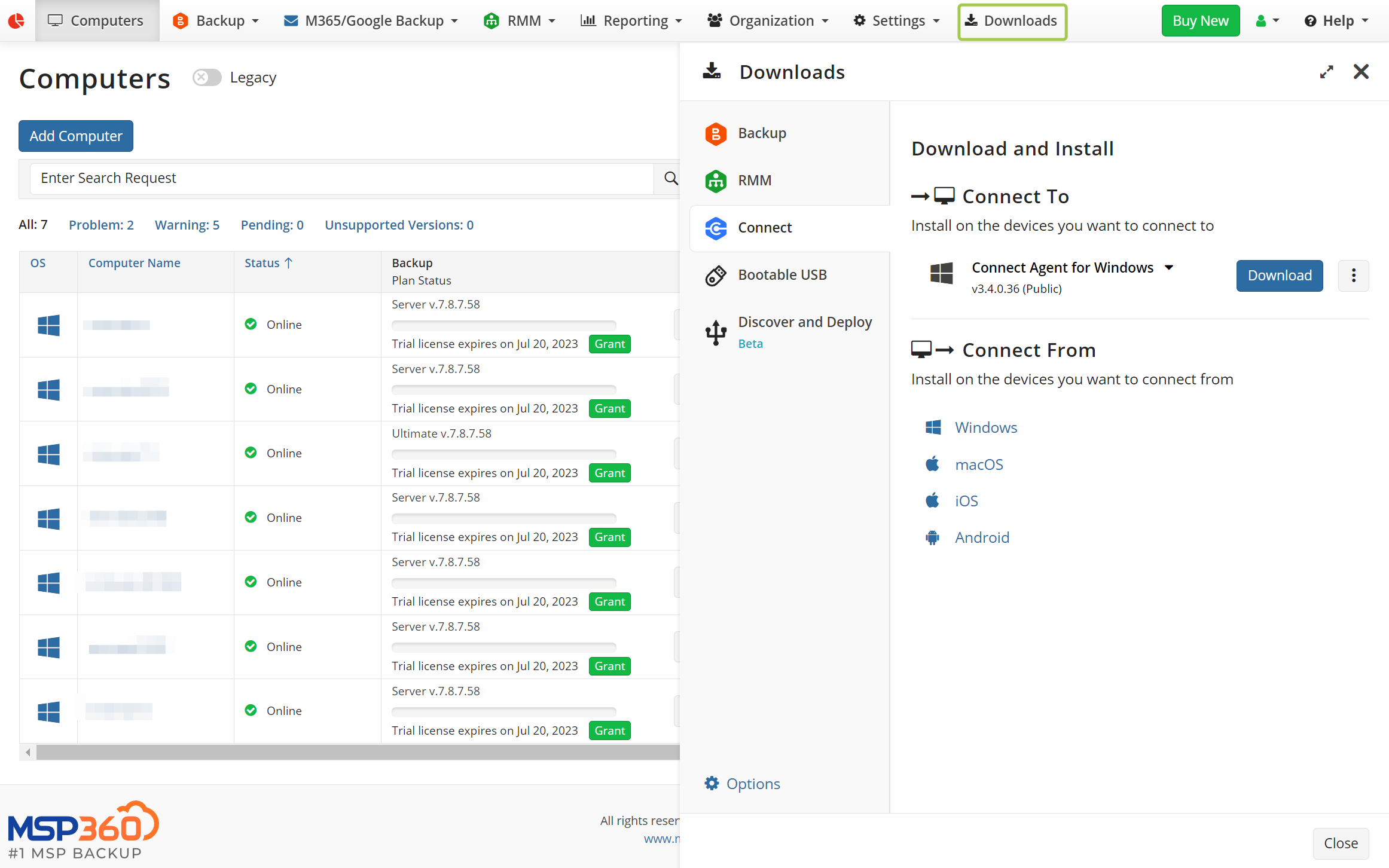 Conclusion
We appreciate your feedback, so please share your opinion and experience with us using the feedback board. You can always get in touch with us by visiting our forum or contacting us – we're always here to help!