In this article, we will explain how to register an account in Amazon Web Services and start using Amazon S3 storage. To simplify data management in Amazon S3, we will use CloudBerry Explorer Freeware for Amazon S3.

How to Create Account in Amazon Web Services
1. Go to AWS official website and click the link at the very top right corner of the screen:
2. Click Create a new AWS account:
3. Enter valid details on the next screen: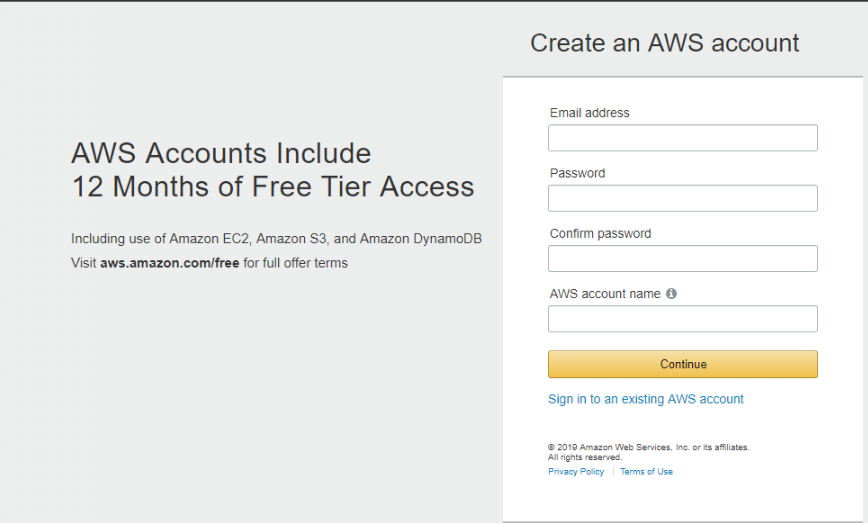 4. Enter contact information further.
5. Enter payment information on the next screen. You will not be charged upon Amazon S3 sign up procedure. Your credit card is needed for the billing for usage of AWS services in the future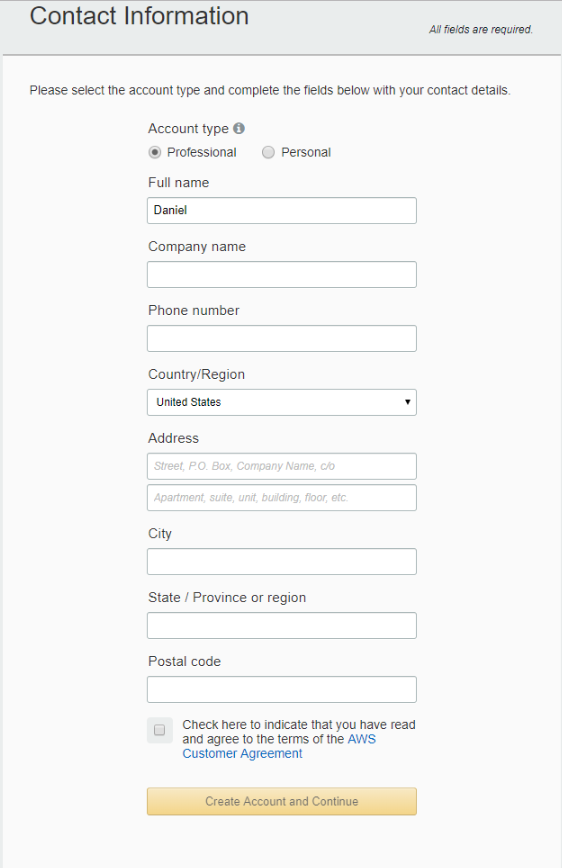 6. If you are new to AWS, check out short tutorials on the next page. Once finished, you are ready to use all AWS services, including Amazon S3.
FREE WHITEPAPER
Mastering AWS IAM for Amazon S3
Learn how to effectively manage the security of your Amazon S3 account to protect your and your clients' data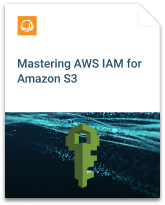 How to Connect CloudBerry Explorer to Your Amazon S3 Account
CloudBerry Explorer for S3 allows the management of your Amazon S3 storage. It's simple and free, if you don't need advanced feature stack.
1. Download CloudBerry Explorer from our website.
2. Once CloudBerry Explorer is installed, add your Amazon S3 account. When running the software for the first time, you will see a pop-up with Account Registration dialogue. Click New account or Add
3. Choose Amazon S3 from the list. Enter any name to your S3 account. After that add Access key and Secret key. If you don't know how to generate them, check out the next of our articles.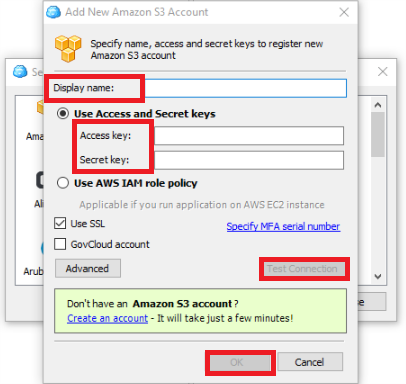 4. If you have Access and Secret Keys, simply add them to your account in CloudBerry Explorer. That is the last step of the setup. Your account will synchronize with CloudBerry Explorer and you will be able to see what's inside of your bucket.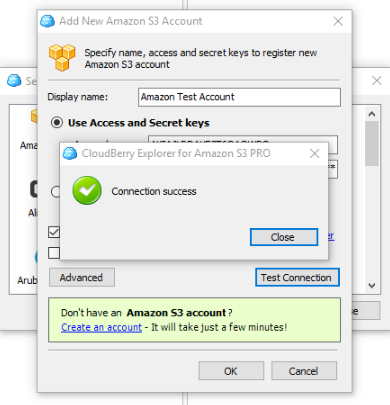 How to Get Access Identifiers
Below is a shortened guide to retrieve your Access Key and Secret Key. Check out our full guide on how to find your access and secret key in AWS account.
1. Access and Secret keys are also known as Access Identifiers and you can think of them as about your username and password. To get them to go to the Amazon website and click My Security Credentials as on the screenshots below: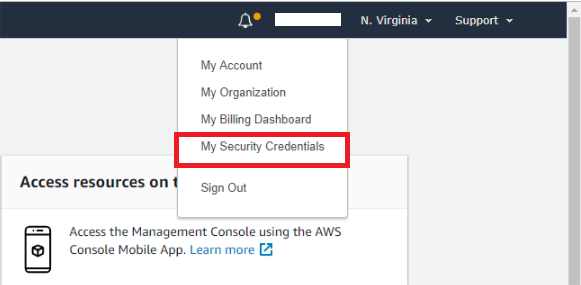 2. Click Continue to Security Credentials:
3. Click Create New Access Key on the next screen. Keys will be displayed to you. We advise to use password keepers, like Lastpass, to keep these credentials safe.