Learn how to start MSP360 Remote Desktop free software
1. Go to the product page and click "Download Freeware".
2. On the next page, select the preferred edition of the product.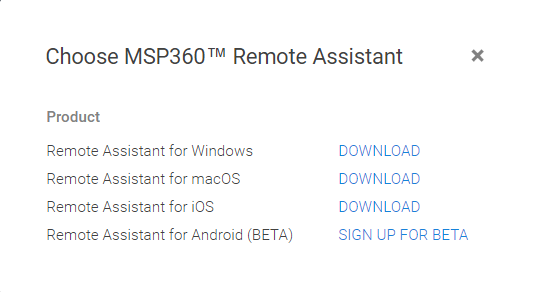 3. Enter your first and last name and valid email, select the company type from the dropdown list and click "Download". The download will start automatically.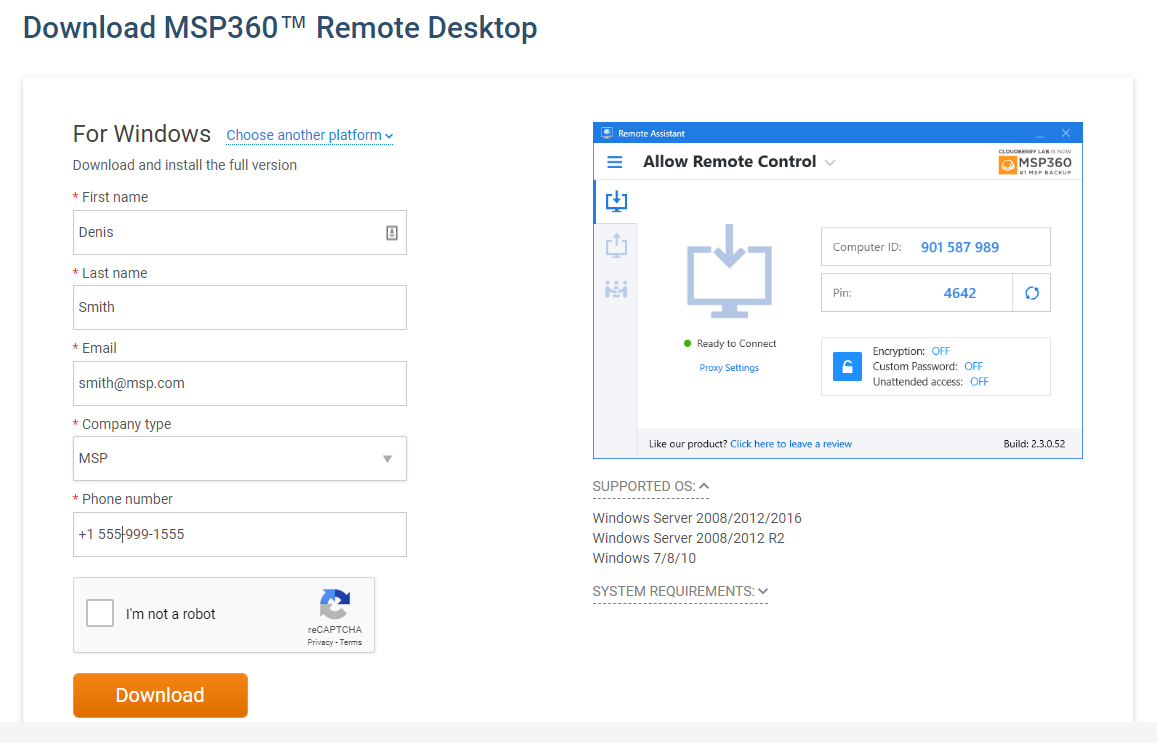 4. Click the downloaded file and install the software. When software is installed, click "Finish".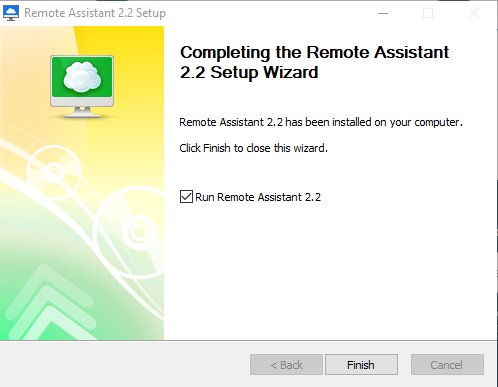 5. Enter the activation code you received in step 4 and then click the "Start Freeware" button.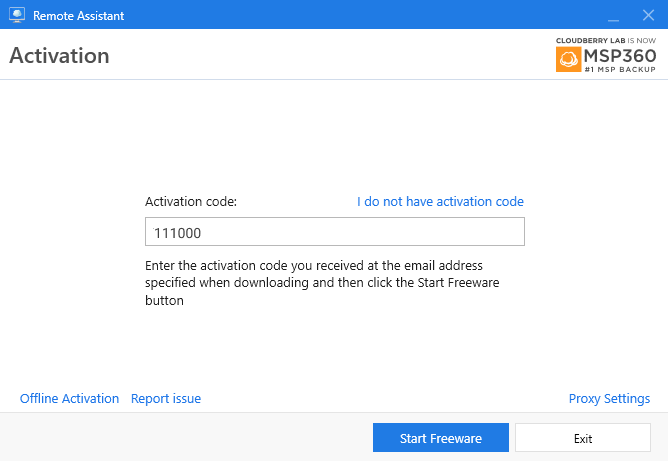 6. Once this is done, the software will be activated and ready to use.
Conclusion
That's it! You now have a fully functional 15-day trial of MSP360 Backup. If you have any questions, feel free to ask on our forum.