This article refers to MSP360 Explorer for Amazon S3, version 4.1 and later.
We are glad to announce that starting from this release, MSP360 Explorer supports Amazon Drive! Using our product, you can easily move your data across your local storage and cloud storage as well as manage files and folders in the cloud just the same way you do it on your local computer.
To sign up for Amazon Drive, just fill the registration form. If you already have Amazon Web Services account then you don't have to follow the sign-up procedure. You can use existing Amazon AWS credentials to log in to Amazon Drive.
Below is a step-by-step instruction on how to configure MSP360 Explorer to work with    Amazon Drive:
Configure MSP360 Explorer for Amazon Drive
1. Launch MSP360 Explorer, click File, choose New Amazon Drive Account option.

2. In the dialog, come up with a name for your Amazon Drive account and hit the OK button. This is just to identify this storage account in MSP360 Explorer so you can specify any name you want.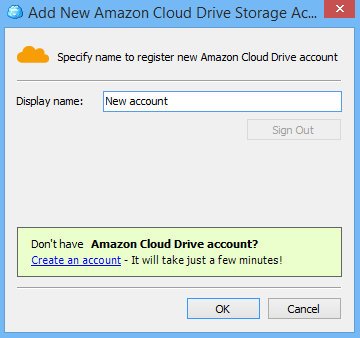 3. Once your new Amazon Drive account is added to MSP360 Explorer, you can go ahead and select it from the Source drop-down list.

4. You will be prompted to log in to your Amazon Drive account with your Amazon credentials. These are exactly the same credentials you use to login to Amazon Web Services.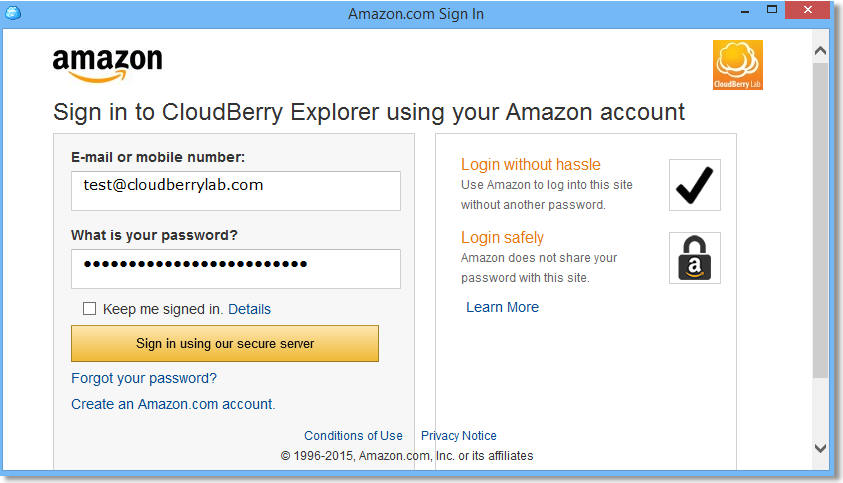 Note: If you do not have the Amazon account, you can easily create one. Just fill this registration form and get the Amazon Drive account.
5. That's it! Now you can take advantage of the graphical user interface provided by MSP360 Explorer to upload and manage files in your Amazon Drive account!

+++++
We hope that you highly appreciate our product and take advantage of its outstanding functionality. As always we would be happy to hear your feedback and you are welcome to post a comment!
Do you like our products? Help us spread the word about them. Or make a blog post about us and get MSP360 Explorer Pro for free.
Featured Product