If you own a license of CloudBerry Backup and need to extend its functionality, there's no need to buy a new license. You can upgrade the existing one on our website just by paying the difference. To do this, follow these instructions.
Release the existing license. Open the File menu, click Licensing and then Release License.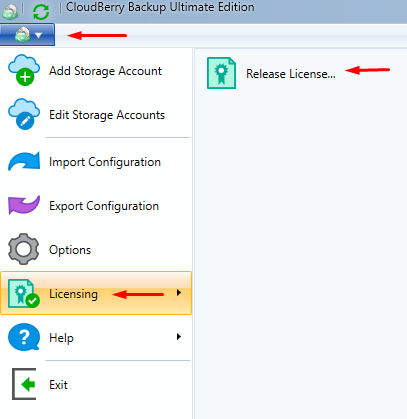 Click Yes on the warning that appears.

Find the email with your license. It might have the subject "CloudBerry Product License Key''. Copy the license key and proceed to our License Upgrade Wizard via the link below.
Fill in your license key and email address.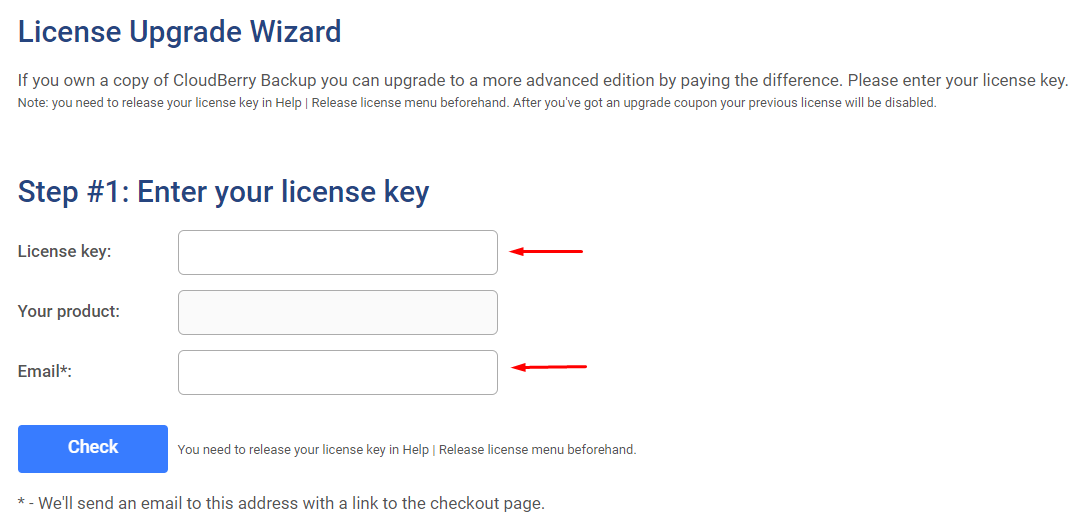 Click Check. If you have the latest version of CloudBerry Backup, you'll be informed.

If there's an upgrade available, in the next step, choose the new version from the drop-down menu. You will see the upgrade price below it.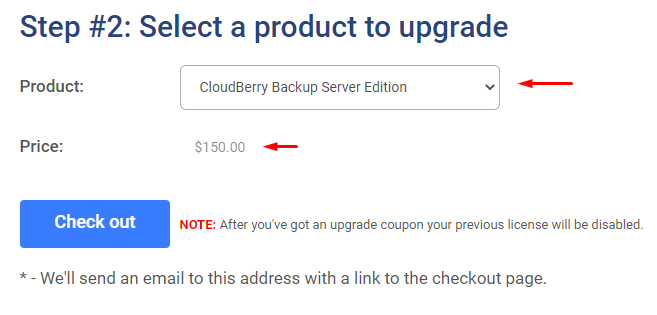 When you click Check out, your "old" license will be disabled and you'll be redirected to a cart. Check your order, fill in the payment details, and click Buy Now at the very bottom. A new license will be sent to you by email.
If you have any questions, please contact us.