MSP360 Backup 5.7 further improves its Microsoft SQL Server backup capabilities in relation to transaction logs backup. Read on to learn more about the changes in the latest edition of our flagship backup product.
Transaction logs backup during full backup
Previous versions of MSP360 Backup had a critical disadvantage — inability to simultaneously perform full and transaction logs backup. In other words, if a full backup starts, all scheduled transaction logs backups are automatically put on hold. Let's consider the following case: you schedule daily full backups and quarter-hourly transaction logs backups. Suppose one of those full backup takes an hour to complete; in that case no transaction logs backup will occur during that hour. This is unacceptable for organizations that handle sensitive data and conduct numerous transactions every minute. With that in mind, in MSP360 Backup 5.7 we've implemented simultaneous full & transaction logs backup. From now on full backups will not impede transaction logs backup and will be performed side-by-side.
FREE WHITEPAPER
SQL Server Backup and Recovery
Check out the ultimate guide with best practices for MSPs: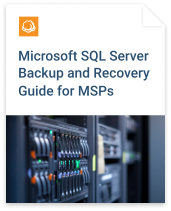 Scheduling
Now that MSP360 Backup is capable of handling simultaneous full & transaction logs backup, let's see how you can thoroughly schedule each type of backup. Launch the Restore Wizard and navigate to the scheduling step.
You have 4 options to choose from:
No schedule or Specific date. It'll be a one-time job; a full-backup will be performed with no differential or transaction log backup taking place.
Recurring schedule with predefined or advanced templates. These two options enable you to meticulously configure your SQL server backup schedule: the frequency of full, differential, and transaction log backups.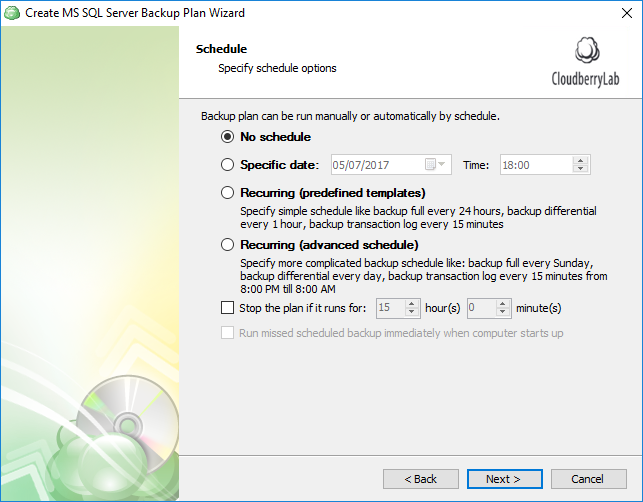 Having selected the predefined templates, you'll be able to choose from one of our recommended templates. We provide fairly sensible backup schedules, and you can also configure the parameters to your liking.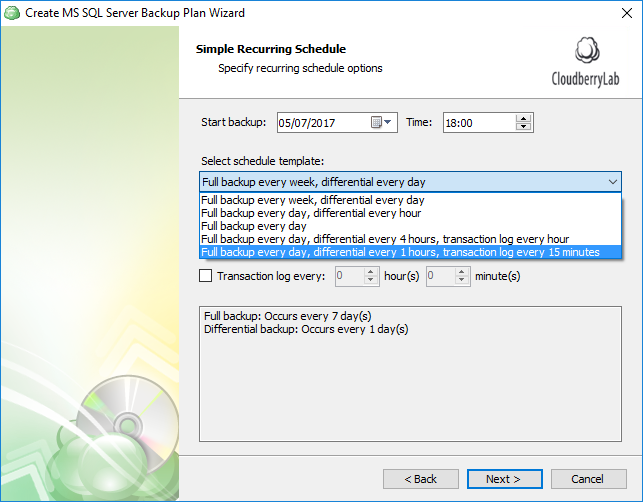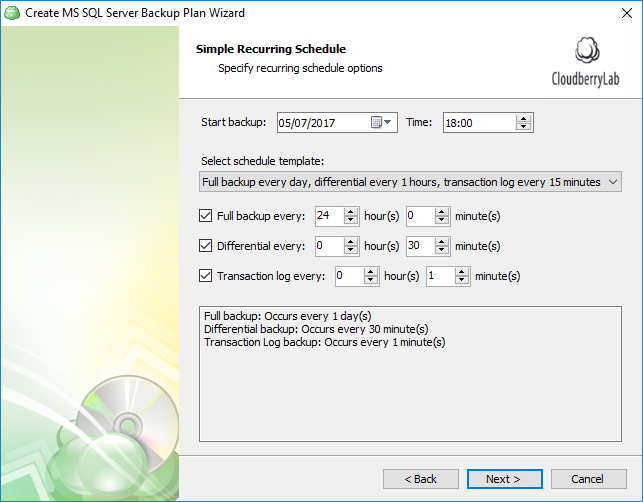 Alternatively, if you opt for advanced scheduling, the level of customization increases dramatically. Here you can indicate the required frequency by minutes/hours/days, schedule bi-weekly backups, and so forth.