It's no secret that data breaches and all kinds of cybercrimes have become the norm these days. In the past few years, data breaches have resulted in major fines and legal fees for discount retail chains, a few banks, and several entertainment networks from around the world.
However, if you thought that it's only big companies, organizations, banks, and corporations who are in danger from cybercrime then you're sadly mistaken. They are undoubtedly some of the biggest targets of hackers, but they are not the only susceptible "objects" to being hacked or getting a virus. For that matter, it's mostly small businesses the ones who have experienced a data breach.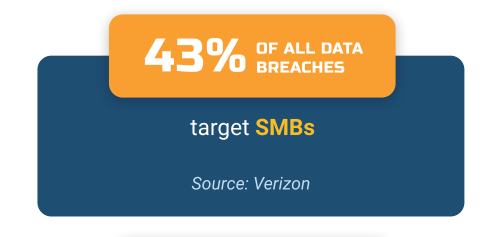 What's Cyber Insurance and Why Do We Need it?
A data breach can damage more than just your small-business computer system; it can also damage your reputation and put your customers and employees at risk. That's why cyber insurance can be a smart precaution for any size business. Cyber insurance generally covers your business' liability for a data breach involving sensitive customer information, such as Social Security numbers, credit card numbers, account numbers, driver's license numbers, and health records.
Further reading How Do You Limit Liability as an MSP?
The Role of Managed Services Providers (MSPs) in Cybersecurity
The evolution of MSPs started in the 1990s with the emergence of application service providers (ASPs) who helped pave the way for remote support for IT infrastructure. From the initial focus of remote monitoring and management of servers and networks, the scope of MSP's services throughout the years has expanded to include mobile device management, managed security, remote firewall administration, and security as a service.
Nowadays, MSPs are mainly known for having a responsibility to protect their customers' data, which includes notifying them of breaches and compromises. In other words, a customer in 2020 should expect cybersecurity of the highest degree as part of the negotiation and ongoing relationship with an MSP. Actually, this should be a differentiator for a good MSP.
Further reading The Compact Guide to Providing Managed Security Services
A good MSP should notify the customer in the event of any breach that may endanger the customer network. This may include cases in which MSP systems related to the administration, management, or storage of information on the customer network have been compromised or accessed by an unauthorized or unknown party.
Further reading Lessons from MOVEit-Related Breaches: Essential Takeaways for MSPs

Should You Purchase Cyber Security Insurance?
In today's environment, the answer is obviously YES! Organizations of all sizes and types increasingly rely on large amounts of their own or their customers' data to effectively carry out operations and are tasked with ensuring the confidentiality, integrity, and availability of that data.
Some may even argue that good cybersecurity insurance is as important these days as your server security: ie, a strong firewall, virtual private network, and a secure web hosting service.
Further reading Cyber Insurance: 5 Important Things MSPs Must Know
However, it all really depends on who you're asking. And trust us, you shouldn't be ashamed to ask even the "silliest" or most "embarrassing" possible questions if you don't know what to do.
If you're using one of the Internet's most popular publishing platforms that WordPress undoubtedly is, then your website will inevitably be a target for malicious actors searching for WordPress security exploits making it vital to protect against those intrusions. In addition, there are code vulnerabilities and "issues" to deal with, even though there are ways to minimize these security issues and create functional pages.
The good news is that good cybersecurity insurance minimizes your financial liability even in the event of a security breach. Your insurer will cover a portion of the financial losses you suffer as a result of a cyber-attack. There are typically two types of coverage offered by insurers; first-party and third-party.
First-party insurance usually covers damage to digital assets and business interruptions. Third-party insurance covers liability and the costs of forensic investigations, customer notification, credit monitoring, public relations, legal defense, compensation, and regulatory fines.
Further, mandatory data breach security notification laws in the U.S. have made third-party insurance a popular option for businesses. The amount of time and resources used to comply with data breach security notification laws can easily bankrupt a business. A third-party policy designed to protect your business's most important digital assets is a judicious risk-management strategy.
The "Cons"
On the other hand, such insurance coverage does nothing to minimize the damage to your reputation after a cyber-attack. Many businesses sustain irreparable damage to their reputation following a security breach. Your insurance will not help you to improve your image or help you to regain the trust of your business partners, customers, and employees.
What's even more critical to know before you purchase cyber insurance is that insurers don't offer the same level of protection. This means that it may be challenging for a business owner to choose the right type of coverage.
Since this type of insurance is relatively new to the market, many businesses are not fully aware of what is excluded or included in their policy. There is also a latency in coverage for intellectual and proprietary property. To put it simply, make sure you know exactly what is covered before you get cyber insurance.
How Much Does it Cost?
Another very important factor one should take into consideration before purchasing cybersecurity insurance is its price. You'll definitely have to speak with an insurance broker to obtain a quote, but generally speaking, premium insurance starts at around $1,000 annually for a basic stand-alone policy with coverage for up to $1,000,000 in damages. In other words, reasonable coverage may be in range for even the smallest start-up business.
Wrapping Up
If you aren't sure in your IT cybersecurity protection and fear that you could possibly suffer fatal financial losses in the event of a security breach, purchasing cybersecurity insurance is the only option for you. All you have to do in this case is to take the time to meticulously research your options and find a policy that protects your greatest digital assets.
However, you need to keep in mind that although insurance will help defray some of the financial repercussions of a cyber-attack, it does little to protect your business's reputation. The best option is to use your resources wisely on preventing a cyber-attack instead of trying to recover from one.