Today, March 8th, marks International Women's Day, a day to celebrate the achievements and contributions of women across the globe. This year's theme is #EmbraceEquity and in honor of International Women's Day, we're going to take a look at women in information technology (IT), a field that has traditionally been male-dominated but is now seeing more and more women entering and making significant contributions.
Women have been involved in computing and IT from the very beginning. In fact, one of the first computer programmers was a woman named Ada Lovelace, who wrote the first algorithm intended to be processed by a machine. Women continued to make significant contributions to computing throughout the 20th century, including Grace Hopper, who developed the first compiler and played a key role in the development of COBOL, one of the first high-level programming languages. Other notable women in technology include Mira Murati, CTO of OpenAI and Marissa Meyer, former CEO of Yahoo.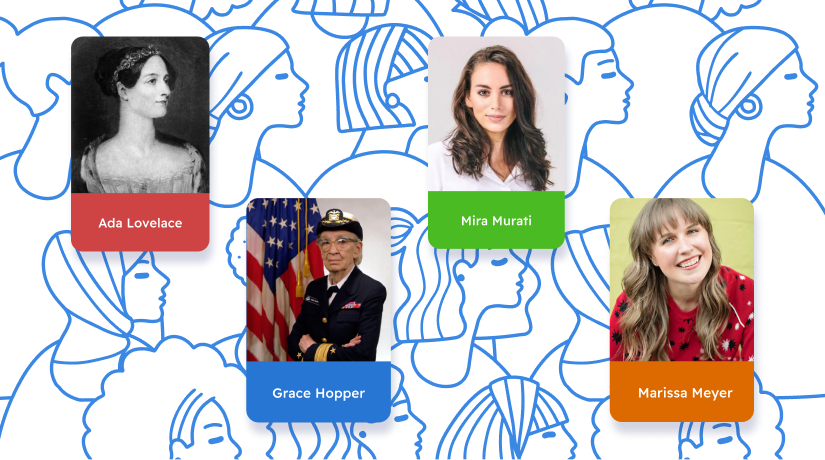 Despite this rich history, the number of women in IT has remained relatively low, and efforts are being made to attract and retain more women. For example, one reason why more women are entering the field is the increasing recognition of the importance of technology in all areas of business and society. As more and more companies rely on technology to run their operations, the demand for skilled IT professionals has grown, and women are taking advantage of the opportunities this presents.
Another factor is the growing number of organizations and initiatives that are working to support and encourage women in IT. For example, there are a number of women-focused networking groups and mentorship programs, as well as scholarships and other financial incentives to help women pursue careers in tech.
Let's celebrate International Women's Day and to continue to push for greater diversity and inclusion in all fields, including IT. By supporting and empowering women in tech, we can help to create a more innovative industry that benefits everyone.
So, let's take a moment today to celebrate the achievements of women in IT, so together, we can make a difference and create a brighter future for all women in tech.