Getting Started with MSP360 Managed Backup
From this guide, you will learn how to sign up for MSP360 Managed Backup, enter the Web Console, install the software on your machine, and start your first backup plan.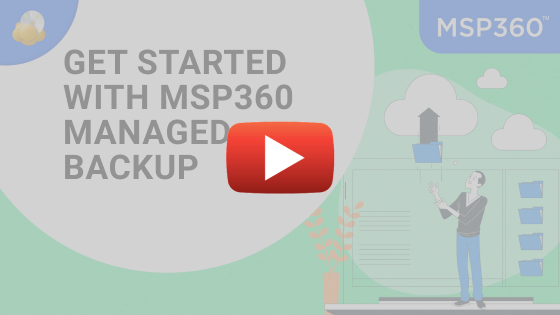 Starting Free Trial
To start the free trial, visit the MSP360 Managed Backup product page and click the Free Trial button. Complete the form and click the Free Trial button at the bottom of the screen.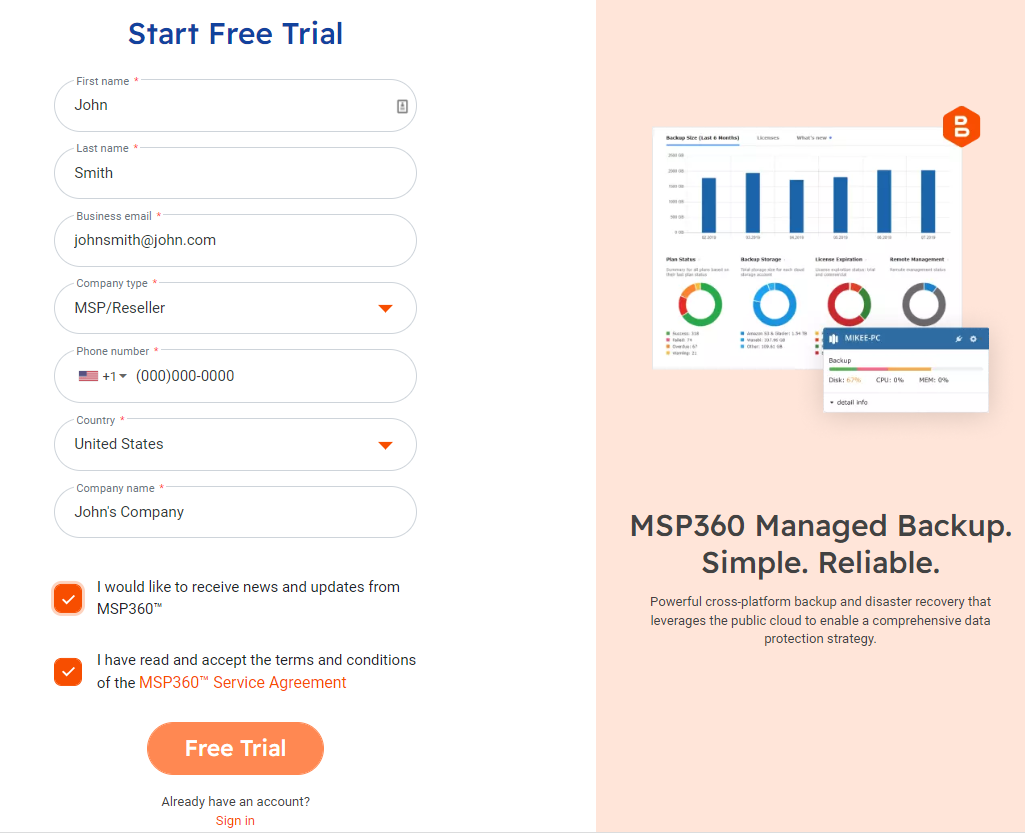 You will be redirected to the Getting Started Wizard in the MSP360 Managed Backup console. On this step, you are required to select what you need to back up.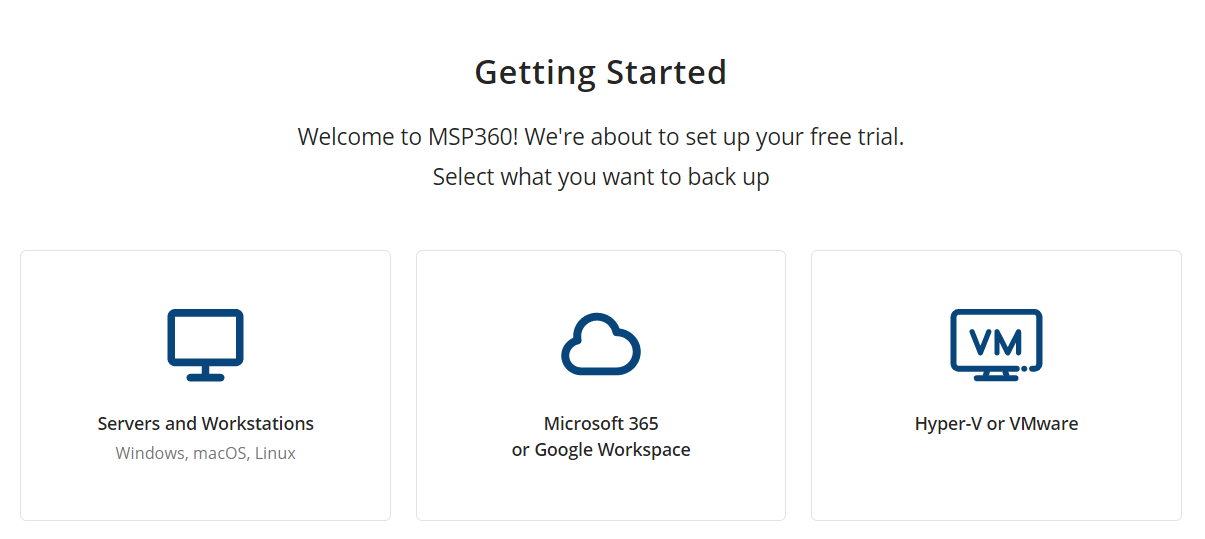 Install the Backup Agent on a target endpoint. To do this, either click the Download Build button or copy a download link to send it to another computer.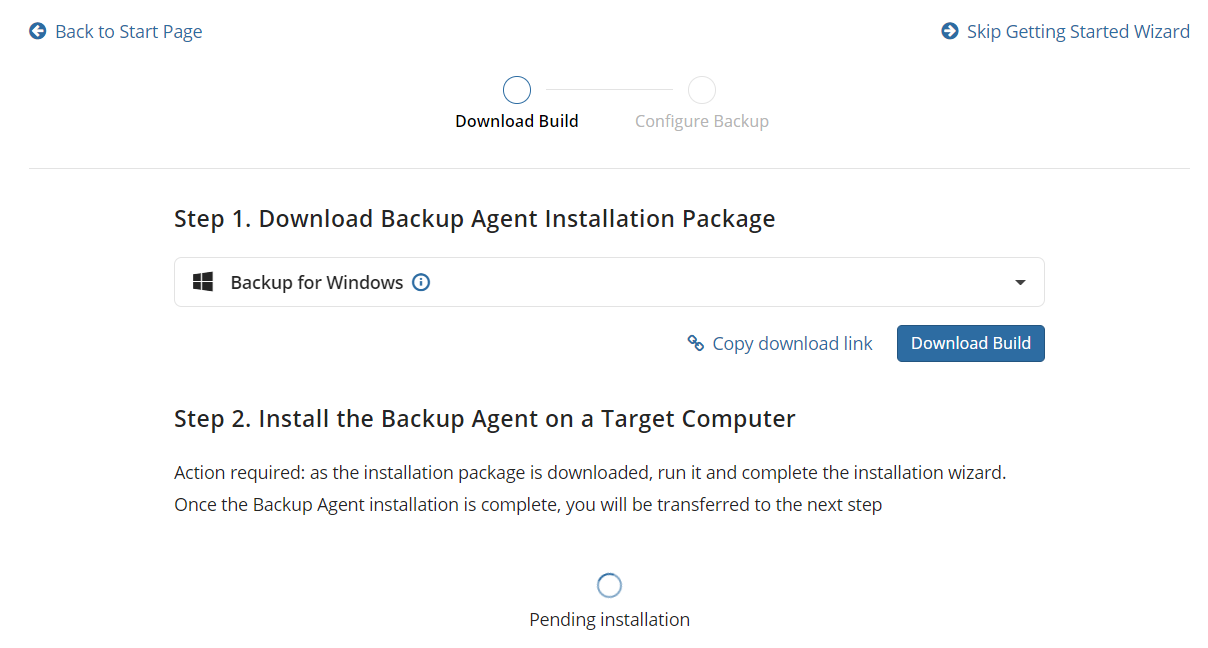 You'll be granted 1 TB of MSP360 Storage powered by AWS with a 30-day free trial. Click next to configure your first backup plan.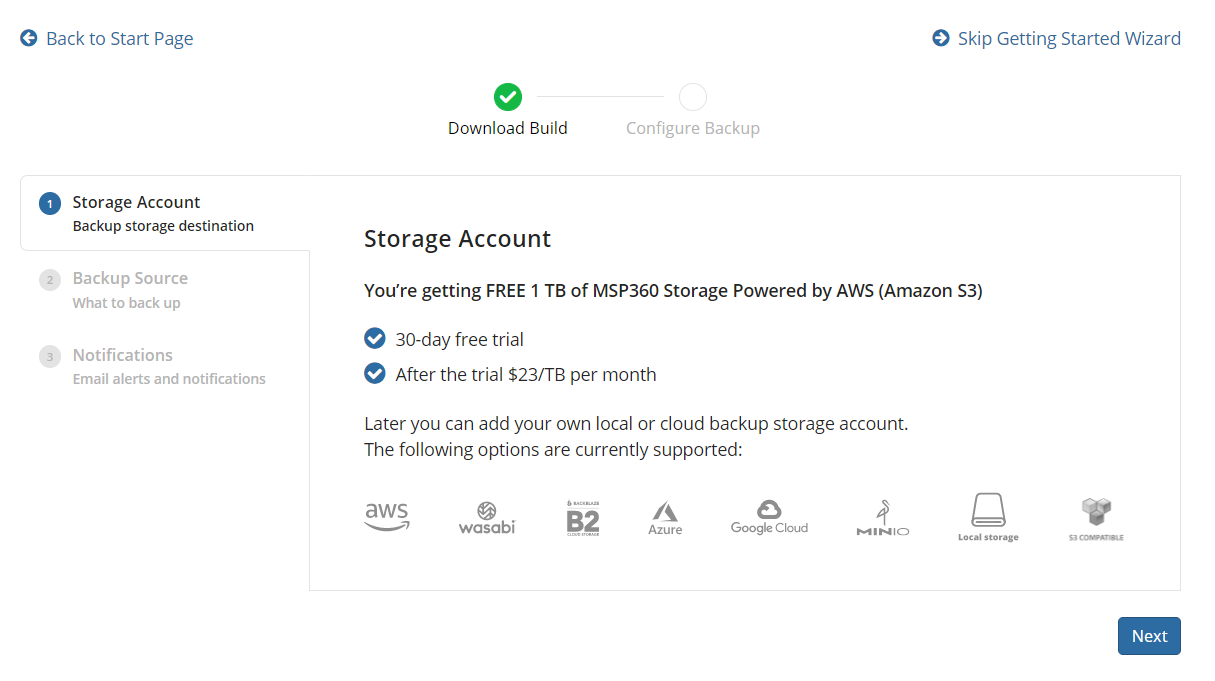 Choose between file and image-based backup and specify the files and folders or partitions that need to be backed up.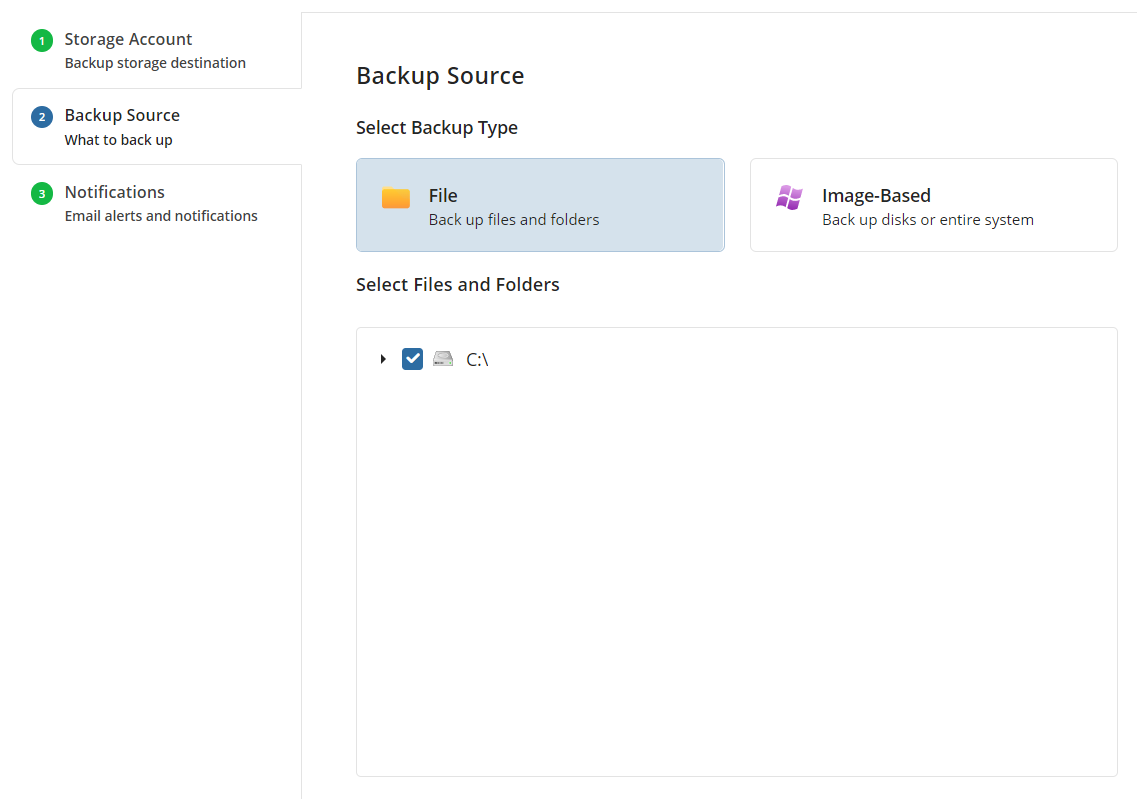 Specify the notifications settings and click Run Backup.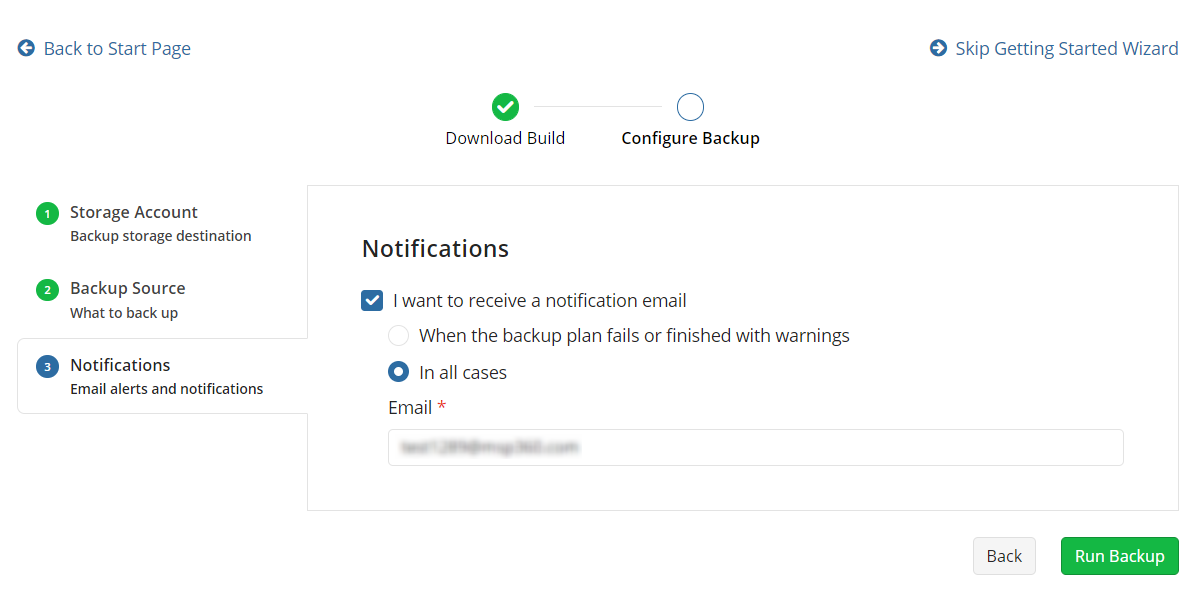 Getting Started with MSP360 Managed Backup
In case you skipped the Getting Started wizard, you need to download the software to start using the backup solution. 
Add a Computer
To add a computer, click the Add Computer button on the welcome screen.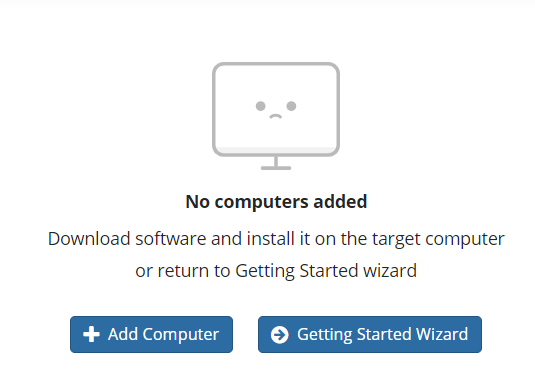 Select MSP360 product from the list to install agent on the endpoint.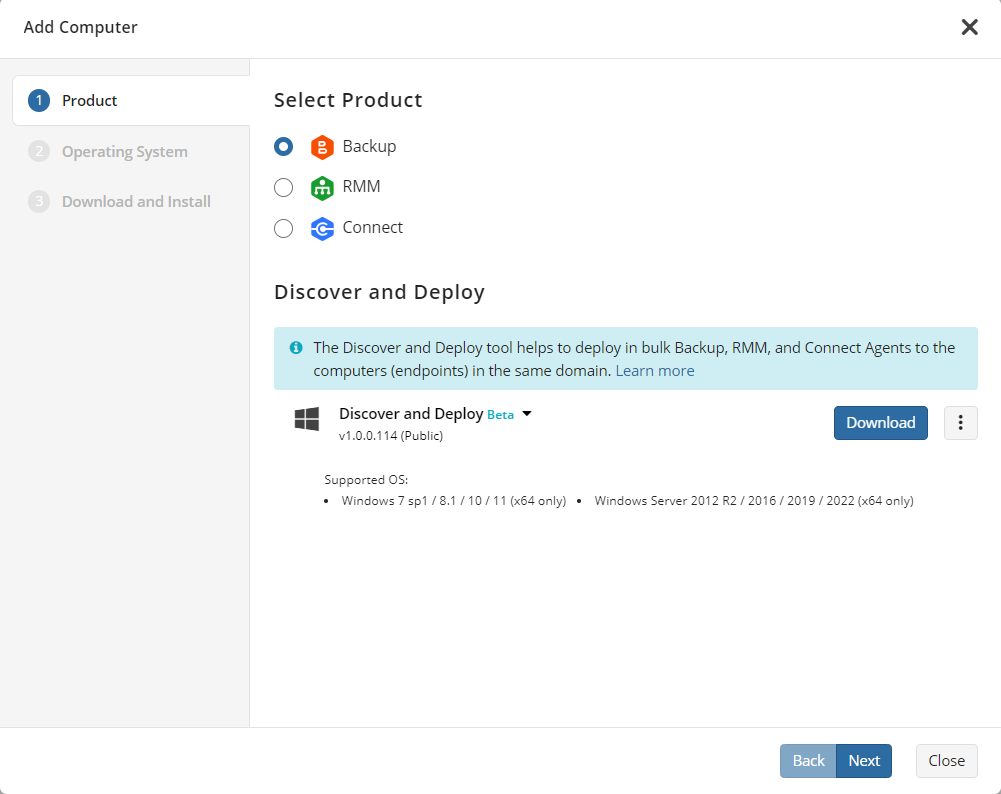 Select the operating system of the computer and then select the package to install on the computer. After installation, refresh the Computers page to see the new computers. Use the Pending filter to find new computers, and click Authorize to finish the procedure.

Select or create a new company to add the computer. In case you create a new company you can configure the new company later. Now you only set a name for the new company. Once that's done, you can assign an existing user, or create a new one.
Set Up the Backup Plan
Once done, click on the computer name to create your first backup. You will see a slide-in. Select Files backup to start working with your first backup plan.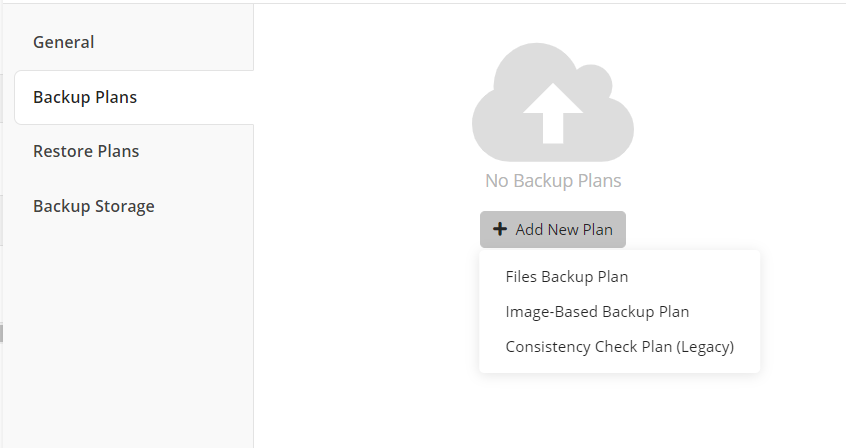 Now you need to set up your first backup plan. Follow the steps in the wizard to configure the required settings. Then click Save.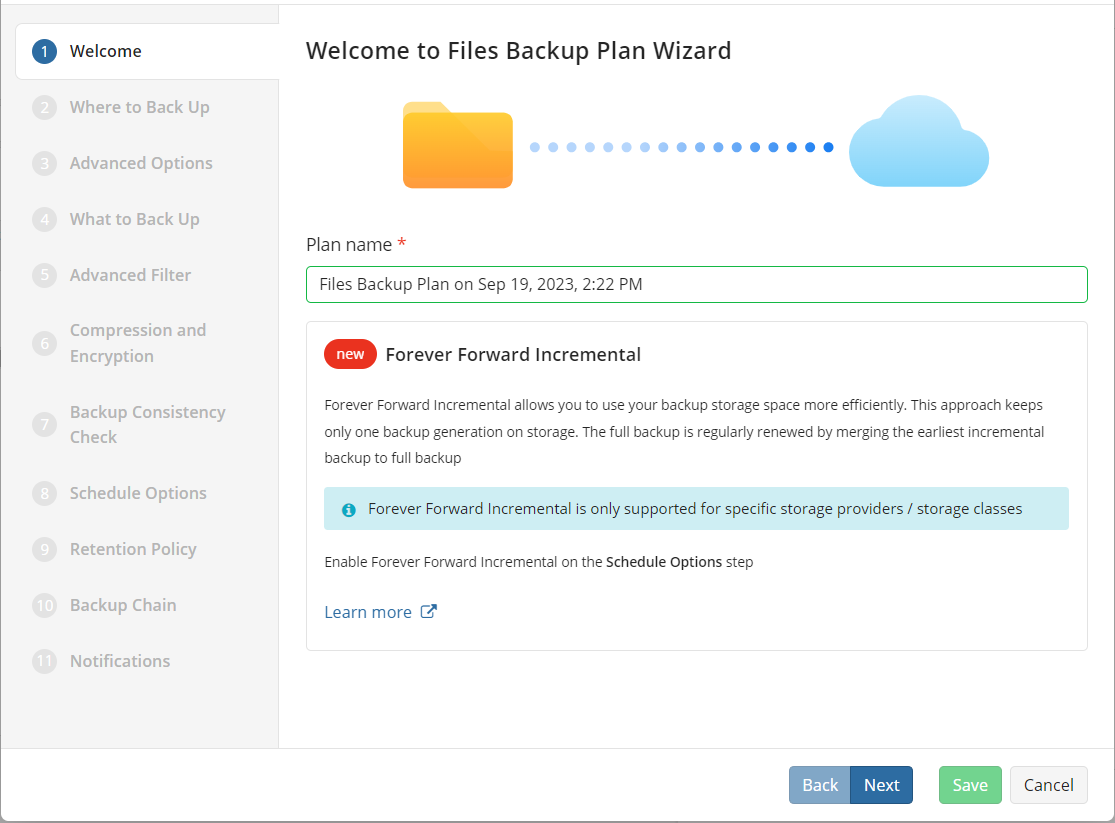 You will be returned to the Remote Management section of the MSP360 Managed Backup web console and will be able to see your newly created backup plan in the slide-in. To run it, click the green arrow.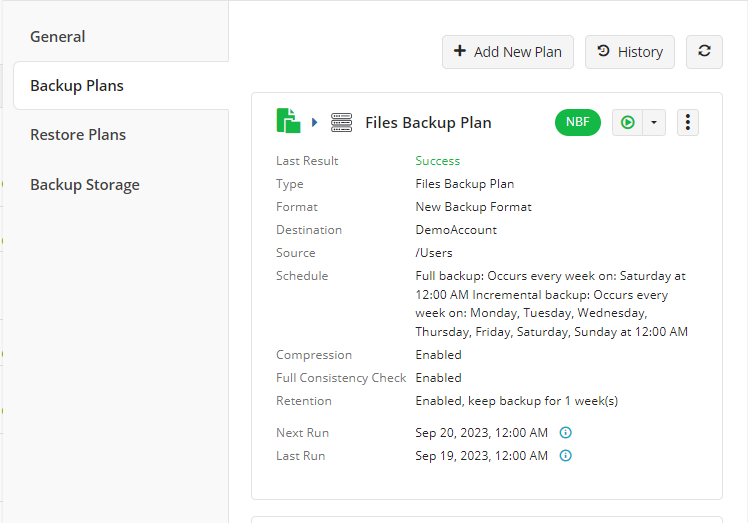 Backup users can also use web-based remote access (beta) for free! In order to establish a connection through a browser, go to the "Computers" tab and click the "Connect" button opposite the desired computer.

Congratulations! Your first backup plan in MSP360 Managed Backup has just started. If you have any questions, feel free to contact our pre-sales team.