Managing Administrators with MSP360 Managed Backup Service
In this video, we will review the functionality of administrators - entities that can be created to help you manage the MSP360 Web console securely.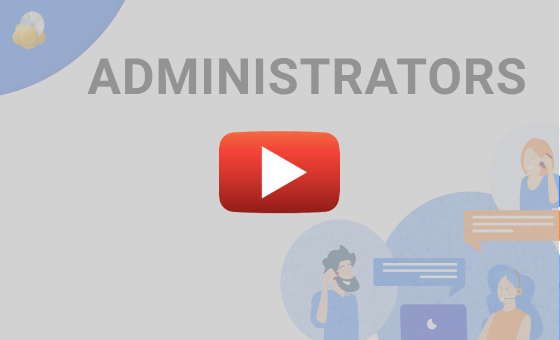 Creating an Administrator
The email and password in the Settings / General tab form a root account for your MSP360 Managed Backup Service. They allow full access to all resources and settings in the MBS Web console and, for security reasons, we do not recommend you to share these credentials.
Instead, you can create an administrator account for anyone who needs access to your MBS Console. To do that, click the Users tab and find the Administrators section. When creating a new administrator, you should enter the email address and set a password. The email address of each administrator should be unique across all Managed Backup Services database.
As you can see, you can give administrator permissions to control any aspect of your Managed Backup Web console. An administrator also can be limited to working with one or several companies. We recommend giving the minimum appropriate set of permissions to your administrative accounts.
Note, that administrators cannot be used as users. You cannot assign any licenses or endpoints to them. If you want a user with a similar email address to the administrator's, create such a new user in the Users tab.
Security Considerations
For security purposes, we recommend enabling two-factor authentication for all administrative accounts in the tab Settings, section General. Click the "Enable 2FA" switch and follow the instructions. This should be done for all administrative accounts separately.
The audit log allows you to review the actions of your administrators and users. You can find this feature on the tab Users, in the audit log section.
That's it. Now you know how to add Administrators to your MSP360 Managed Backup Services. If you have any questions, feel free to contact our pre-sales team.